Upcoming folkster Harper Bloom (otherwise known as Hayley De Pledge) has announced her debut single Mary, a gorgeous, empowering romp about taking control back over your life, out now. Harper Bloom has also announced a moving clip to accompany the release, directed by David Hansen (notable for his short film Anija).

For fans of Alex The Astronaut, Courtney Barnett and Paul Kelly, Harper Bloom's Mary is a wonderful example of brilliant Australian songwriting from beginning to end. Deeply personal, affecting and sweet, Mary shines with acoustic guitars, driving percussion and Harper Bloom's wonderfully unique, gentle vocals. Working alongside Benjamin McCarthy (G Flip, Thelma Plum, Megan Washington) to bring Mary to life, Harper Bloom is sure to impress with this brilliant single. Speaking on the inspiration behind the track, Harper Bloom enthuses, "The single is essentially about not being afraid to be vulnerable and take risks, no matter who you are or how old you are. It's about having the strength to leave a comfortable, mundane existence behind in search of enriching experiences and a new lease of life. The idea really came from observing people on trains and buses…some of the verses came from overheard conversations or things I saw on public transport, and watching the body language and expressions of people doing a job they didn't really want to be doing."

The clip for Mary is so well done, so touching, that it will absolutely stay with the viewer for hours after viewing. It follows the story of an elderly wife, who finally liberates herself from the hum-drum nature of daily life, bucking all expectations for what elderly people should and shouldn't do and having a ball all throughout. It's a beautiful, cinematic clip – every freeze frame looks like a spectacular photograph. Reflecting on the narrative of the video for Mary, Harper Bloom says, "The story begins in Mary's run-down suburban home – which was my sharehouse at the time – with her husband drunk and unresponsive on the couch. After moments of taking in her life over the past 60 years, she gains clarity and decides to finally leave. The story then follows Mary on her journey of rediscovery."


Interview with Harper Bloom
Question: Can you tell us about Mary?

Hayley De Pledge: I guess, the idea of Mary is an older lady who is living a suppressed existence with a neglectful husband. She then finally finds the courage to leave and discovers a new lease of life. I was going for a sort of "liberation" theme; that it's never too late to leave your comfort zone and strive for something you deserve. That's the message that I hope that people resonate with.


Question: What inspired the song, Mary?

Hayley De Pledge: I had recently returned to Perth from New York and it was safe to say I was skin and bones. So, I sold my car to build up my funds again. I was catching a heap of public transport and sort of kept collecting notes on people I saw and things I heard, including all the observations from the subways in New York. I had also been working café and admin jobs with middle aged women who were just fed up with their lives. Some were making drastic changes; others found it easier to simply coast along. The first verse came to me in the shower; it was like a stream of consciousness. The rest of the song came together from my trusty notepad over the next few weeks.


Question: What was it like filming the video for Mary?

Hayley De Pledge: It was a lot of fun. We auditioned a bunch of talented actresses because the lead character had to be a proficient dancer and convincing kisser. Lorraine Fab is "Mary" in the music video; she is truly talented and was a pleasure to work with. David Hansen directed the clip and came up with the majority of the story line. We filmed it over three days in different locations all over Melbourne. The first scene was shot in the share house I was staying in in the time. It is the old run-down suburban home which worked perfect for the first scene (laughs). It was a really rewarding experience working watching the script come to life.


Question: How does it feel to be compared to Alex The Astronaut, Courtney Barnett and Paul Kelly?

Hayley De Pledge: I feel honored to be honest. They are three incredible musicians and profound songwriters. Paul Kelly is an Australian icon so that feels extra special and motivates me to keep writing material that I am really proud of.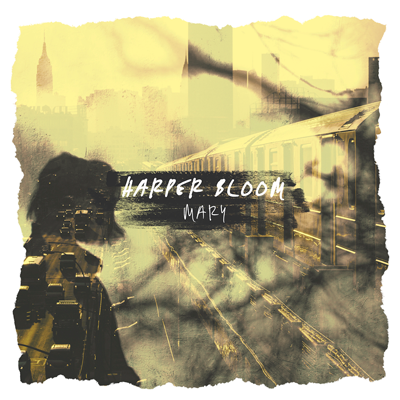 Question: How would you describe your music?

Hayley De Pledge: I would say my music has carefully thought-out lyrics pared with acoustic melodies and a sprinkle of electro-pop.


Question: Do you prefer performing live or recording?

Hayley De Pledge: I really enjoy performing live. When I first started out at open-mic nights in 2018, I was super nervous and would shake a bit. Then I started playing a couple of times a week, it didn't take too long to gain more confidence. I get pretty anxious recording, because it's the final product that everyone is going to hear so I put a bit of pressure on myself. So I would say I prefer to play live now, it's an amazing feeling being able to express yourself and physically connect with people.


Question: Which is your favorite song to perform live and why?

Hayley De Pledge: Mary is really fun to play live with the band because there is this awesome driving drum beat which pushes the energy of the song along. I also really enjoy playing one of my songs called Love Slow, it has got this big bridge that builds really intensely and then breaks into a soft final chorus. It just feels really rewarding to play.


Question: If you could have anyone, in the world, attend a show, who would it be?

Hayley De Pledge: It's tough to choose just one, I would have to say Bob Dylan. My Dad has a huge obsession with him and I grew up listening to him and learning about the power of words.


Question: What motivates you most when writing music?

Hayley De Pledge: When I am writing music, what motivates me is the desire to convey a message or evoke an emotion of some sort. I am most motivated to write when I feel like what I am writing will strike a nerve with the listener and when I feel like I am playing or singing it with conviction.


Question: Which music/artists are you currently listening to?

Hayley De Pledge: Always the older icons, like Fleetwood Mac, The Beatles and Dire Straits. I am currently listening to Thelma Plum, Mallrat, Greta Stanley and Julia Jacklin a lot, at the moment. They are all really unique and talented female artists.


Question: What or who was your inspiration to go into the music industry?

Hayley De Pledge: I have been writing songs since I was really young, but I was always pushed to study and go to university, so that kind of distracted me from realizing I could pursue a music career. So, once that was all done, I moved to New York for a few months and started writing heaps of songs and not doing anything else. Then my girlfriend and friends encouraged me to play my first open-mic night. From that first open-mic, I performed at least a couple of times a week. I just had this real desire to keep performing and record some songs.


Question: If you could collaborate with another artist, who would it be?

Hayley De Pledge: This is tricky narrowing it down to one, but I would have to say Stevie Nicks; she is an extremely metaphorical writer. I have watched a lot of documentaries on her and she draws a lot of inspiration from characters in mythical tales and she kind of resurrects these stories in her performances through her vocals and entire stage presence; she's amazing.


Question: How have you been keeping busy during self-isolation?

Hayley De Pledge: I am trying really hard to fill up a book of ideas and pieces of songs that I am proud of. Then I will try and fit the puzzles together. I am also working on the next music video for my second single "Walk My Way" which should come out early June. So, I am planning the release for that and planning for the entire EP release at the end of the year. I have also been playing a lot of Chess!


Question: What's next, for you?

Hayley De Pledge: Well, hopefully COVID-19 will be gone soon, as I would love to go on an East Coast tour with my band promoting the EP, around the end of this year. It would be great to do a show over in Perth too, so my friends and family can see me play live again. Apart from that, I am just going to keep writing away and perhaps start planning my next EP!


Question: Can you share your socials?

Hayley De Pledge: www.facebook.com/harperbloommusic
@harperbloommusic
https://harperbloom.com/


Interview by Brooke Hunter