Songs & Times Of Sam Cooke
In a first for Australian audiences, music-lovers have a chance to experience the Songs & Times Of Sam Cooke in the magnificent concert experience A Change Is Gonna Come starring Gary Pinto. Considered one of the most influential songwriters of all time, Sam Cooke has an incredible legacy. His music still sells US$5 million a year, even more than five decades after his death. He has been inducted into the Songwriter's Hall of Fame (1987) and the Rock N Roll Hall of Fame (1988), received a star on the Hollywood Walk of Fame (1994) and was awarded a Grammy Lifetime Achievement Award (1999).

The Songs & Times Of Sam Cooke – A Change Is Gonna Come will see revered Australian singer Gary Pinto traverse the biggest hits of Sam Cooke's career in a special stage show written by acclaimed theatre director Greg Carroll. Produced by Melbourne Creative Music Company, the limited season will tour throughout Australia in January and February. Backed by the six-piece band The Champions of Soul, the show embodies the spirit of Sam Cooke's beloved concert at the Harlem Square Club from 1963.

Gary Pinto is an ARIA-award winning and multi-platinum selling recording artist. Part of the wildly successful R&B group CDB in the 1990s, who were considered pioneers of R&B within Australia, he is revered by his peers. Internationally recognised, he has received nods of praise from the likes of Smokey Robinson and Stevie Wonder, and even performed at Stevie's daughter's 16th birthday party on invitation. He has penned songs for the likes of Jimmy Barnes, Guy Sebastian, Anthony Callea, Christine Anu and American soul singers Janiva Magness, with whom he co-wrote a song from the Grammy-nominated album Love Wins Again, and Taylor Dane to name a few. For the past six years he worked behind the scenes on X-Factor as the television series vocal director and is currently touring in Jimmy Barnes' band.

Being asked to perform the music of Sam Cooke was something of a dream come true for Gary, who cites the legendary singer as one of his biggest influences as a singer. "He is like the Godfather of soul music," says Gary. "The way he is so relaxed in his singing, his musicality has shaped R&B music – his entire approach to music and the way he builds through songs."

Growing up, Gary's parents would play all the greats like Sam Cooke. He says it was the fearless approach to songwriting that was the most inspiring. "They (the great musicians of the time like Sam Cooke) are navigating new paths every time they are singing," he says. "It is always new, it is always fresh. There is a signature to every artist, but it is never the same. It was a blessing to be able to grow up listening to a creator and inventor and interpreter of soul music (like Sam Cooke)."

Taking the music of Sam Cooke to the stage is an opportunity for Gary to share with audiences what he considers great music. He also hopes that audiences will see how much of an influence Sam Cooke has been on popular music today. "As The Beatles were to pop music, Sam Cooke is to soul and R&B," says Gary. "His music has not dated and still influences popular culture. He was wholesome in his approach – wholesome melodic songs that were romantic in their structure."

The show will feature not only Sam Cooke's greatest hits, and the iconic The Harlem Square Club show, but also some songs that influenced Sam Cooke, and influenced culture and history at the time. Producers hand-picked the amazing six-piece band joining Gary on-stage, featuring some of the greatest players on the scene today, including a horns section, which is led by music director and drummer Kyrie Anderson.

Sam Cooke has been described as 'the best singer that ever lived', by legendary soul producer Jerry Wexler and was regarded by soul diva Aretha Franklin as a 'genius'. His powerful, yet understated voice saw him break race and religious barriers in the 1950s and 1960s and made him one of the best-known African Americans in the world in his time. Born one of eight children to a Baptist minister, he sung along with his siblings accompanying his Father's sermons. At 19, he joined pioneering gospel quartet The Soul Stirrers, singing on their big hits Jesus Gave Me Water, Peace In The Valley and One More River.

At 26 he left the gospel world for a solo career, giving pop music a gospel authority, and opening the door for generations of superstars to follow in his footsteps. His first solo hit – You Send Me – was #1 on the Billboard R&B charts for six-weeks. In five years, he had 29 Top 40 hits, such as Bring It On Home To Me, Chain Gang, Cupid, Another Saturday Night, Twistin' The Night Away and Having A Party.

Well-respected in religious circles, Sam Cooke was also a teen idol and reputed womaniser who was hit with numerous paternity suits. He was also a proud and outspoken civil rights activist. He refused to work in segregated venues, publicly supported Malcolm X and wrote one of his most recognised songs about the struggles of the time, A Change Is Gonna Come. With this, he had both a strong white and black following. He was indeed paving the way for change. This was a time when no African American entertainer controlled their own careers, so Sam Cooke set-up his own label SAR Records, signed new artists – Johnnie Taylor and Bobbie Womack – and created publishing and management companies.

Sadly, the end of his life was sparked with drama. He apparently took to drinking to cope with the sadness in his life – the death of his first wife and subsequent death of his young son from his second marriage – and on the night of December 11, 1964 after a prostitute allegedly stole his clothes and money, he got in an argument with the motel manager who shot him four times. It was declared a justifiable homicide. There were always rumours that his death was the work of gangsters who had tried to move into his business enterprises, but had been rebuffed.

Songs & Times Of Sam Cooke – A Change Is Gonna Come will explore the interesting, uplifting and sad life of this legendary performer, and showcase the music that still lives on today.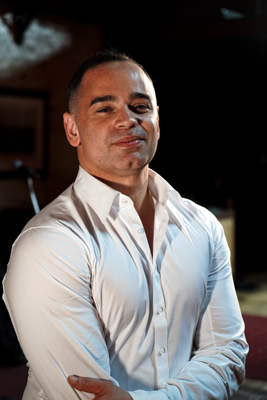 Thursday 31st January 2019
Brisbane Powerhouse, BRISBANE QLD
www.brisbanepowerhouse.org
Friday 1st February 2019
Brisbane Powerhouse, BRISBANE QLD
www.brisbanepowerhouse.org
Saturday 2nd February 2019 [Matinee & Evening Performance]
Brisbane Powerhouse, BRISBANE QLD
www.brisbanepowerhouse.org
Friday 8th February 2019
Lighthouse Theatre, WARRNAMBOOL VIC
www.lighthousetheatre.com.au
Saturday 9th February 2019
Capital Theatre, BENDIGO VIC
www.thecapital.com.au
Sunday 10th February 2019
Latrobe Performing Arts Centre, TRARALGON VIC
www.latrobe.vic.gov.au/lpawhatson
Thursday 14th February 2019
The Clocktower Centre, MOONEE PONDS VIC
www.clocktowercentre.com.au
Friday 15th February 2019
The Wedge Performing Arts Centre, SALE VIC
www.thewedge.com.au
Saturday 16th February 2019
West Gippsland Performing Arts Centre, WARRAGUL VIC
www.wgac.com.au
Sunday 17th February 2019
The Clocktower Centre, MOONEE PONDS VIC
www.clocktowercentre.com.au
Tuesday 19th February 2019
Athenaeum Theatre, MELBOURNE VIC
www.athenaeumtheatre.com.au
Wednesday 20th February 2019
Athenaeum Theatre, MELBOURNE VIC
www.athenaeumtheatre.com.au
Thursday 21st February 2019
Athenaeum Theatre, MELBOURNE VIC
www.athenaeumtheatre.com.au
Friday 22nd February 2019
Athenaeum Theatre, MELBOURNE VIC
www.athenaeumtheatre.com.au
Saturday 23rd February 2019
Frankston Arts Centre, FRANKSTON VIC
www.artscentre.frankston.vic.gov.au
Sunday 24th February 2019
Wonthaggi Union Community Arts Centre, WONTHAGGI VIC
www.basscoast.vic.gov.au/nowshowing
For more information, please visit www.samcookesongsandtimes.com.au
Interview with Gary Pinto
Question: What inspired The Songs & Times of Sam Cooke – A Change is Gonna Come?

Gary Pinto: Sam Cooke is widely regarded as the Godfather of Soul and this is the first show of its kind anywhere in the world. It's strange to think that someone so influential in both the music and social justice front has not been exposed in such a way to a larger audience in a show format. When John Sinclair, (the promoter of the show and my manager when I was young), told me that he was doing a show based on Sam Cooke's life, I had to be involved. Sam's music and message is as relevant now as it was in the 50s and 60s and I believe that all things done in love and with the right intention will stand the test of time.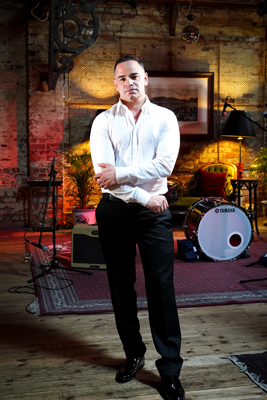 Question: How have you prepared for the shows?

Gary Pinto: I have been studying Sam's music both consciously and subconsciously all of my life. ('All of my life', was actually my wife Natasha and I's Wedding song - sung by Guy Sebastian). More recently, in preparing specifically for this show, I've been playing Sam's songs on repeat and learning the intricacies of his songwriting, phrasing and even motivation in making music. It has been fascinating and I'm looking forward to this show so much.


Question: Can you tell us about what audiences can expect from the show?

Gary Pinto: Audiences can expect raw soul. The band, 'The Champions Of Soul', led by Kyrie Anderson, is smoking and the show will be different in its playing and singing each night. The first half of the show will be based on the songs that Sam wrote and performed as well as those who shaped him as an artist. The second half will be based on Cooke's live show at Harlem Square - one of the greatest live records ever made.


Question: What did Sam Cooke teach you?

Gary Pinto: As a musician, Sam Cooke taught me effortless phrasing and an incredible syncopation. His melodic sense and timing are unparalleled and have never been repeated. His business sense was also something to be admired, having ownership of his master recordings - making him in control of his musical destiny as well as his finances. This is still extremely rare in the business today.


Question: What interests you most about Sam Cooke?

Gary Pinto: I am mostly drawn to Sam's musicality and freedom in the way that he expresses himself. The more I delve into Sam's music, in his singing and songwriting, I learn an incredible amount. One of Australia's best bass players, Harry Bruce, has studied the Motown catalogue every day for over 30 years and he has told me that he learns something new playing through the catalogue every day. I feel the same about Sam Cooke's music - there is so much hidden within his music that it's a study in itself.


Question: Which of the songs featured is your favourite to perform?

Gary Pinto: That's such a tough question! I think, 'A Change is Gonna Come', 'All Of My Life', and 'You Send Me', would be my favourites - but it is so difficult to choose as there are so many moods to Sam Cooke's material - I honestly love so much of his music!!


Question: What's next, for you?

Gary Pinto: I am mid-way through recording an album and am looking forward to releasing it mid-2019. I have also just had a beautiful baby girl on Dec 21st 2018 named Joy - my wife and I are very much in love with her! Spending time with Joy and Natasha would be my first priority.


Interview by Brooke Hunter