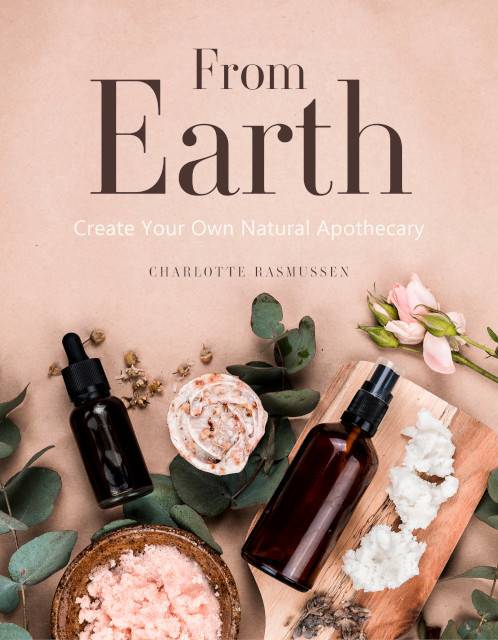 In the new book, From Earth: Create Your Own Natural Apothecary, author Charlotte Rasmussen has written an accessible and practical guide to home apothecary. Whether you need moisturiser for dry skin or a decongestant for your child, discover the natural benefits and properties found in various roots, flowers, herbs found all over the globe to make your own soaps, skincare, fragrances and shampoos without nasty chemicals or parabens.

Inspired by Charlotte's Scandinavian upbringing and the botanicals she's discovered since moving to Australia, readers learn how to become confident combining herbs and oils as well as creating your own essential oil blends to infuse your home with the perfect ambience.

This is about taking the natural resources provided by our planet and using them to improve your life. By doing do you'll be able to connect with your environment and body, and restore your health and wellbeing with a variety of homemade, naturally sourced recipes.

Beautifully presented as a stunning hardcover, From Earth is a perfect guide for those seeking a more holistic way of life.

From Earth
Charlotte Rasmussen
Rockpool Publishing
ISBN: 9781925946253
RRP: $32.99
Interview with Charlotte Rasmussen
Question: What originally inspired the idea of From Earth?

Charlotte Rasmussen: When my daughter was little she suffered from severe eczema and was prescribed toxic creams from the doctor which I didn't want to use on her, so instead I started creating my own remedies from the knowledge I had been brought up with from my Family in Scandinavia. It worked so well that it spread through my mothers group who started buying the oil I created and the company From Earth was born which then has now also turned into a book so everyone can learn to create their own remedies.


Question: How did you develop your interest in apothecary?

Charlotte Rasmussen: It has been an interest since I was very young, I used to question what we put in our skincare from as young as 10 and I would play for hours in the gardens using herbs - I remember watching the movie practical magic in which Sandra Bullock has a shop making and selling natural products and I was hugely inspired although I didn't think it could be a trade until I was older and started sharing my ideas and recipes.


Question: Which recipe holds the most memories, for you?

Charlotte Rasmussen: It's not necessarily one recipe, it's rather 1 ingredient - I have been using stinging nettle as a little girl to treat stings / burns / bites as well as using it in tea for digestion. It's my favourite ingredient which I also use in my recipe "Natural eczema relief" or as sold in my shop under "healing hemp oil" - I simply couldn't go without this amazing ingredient or recipe today.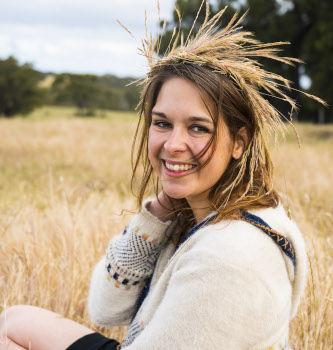 Question: What did you learn about yourself, whilst writing From Earth?

Charlotte Rasmussen: Well first of all, I learned that I could write in my second language - with help from my publisher of course. It has also been a nice walk through memory lane from my past, my inspirations and with all the recipes I have been making and using for years.


Question: Can you share a recipe with us that's featured in the book?

Charlotte Rasmussen: Sure, given the time of the year - my go to is my tea, which is made for sore throats however it is so delicious I drink it all the time!

You'll need:
2 cups organic liquorice root
2 cups organic chamomile
1 cup organic cinnamon
1 cup organic ginger
1/2 cup organic nettle
Just mix it all together and store in an airtight container.

This tea is also great for digestion and is soothing and calming.


Question: What research did you do, prior to writing From Earth?

Charlotte Rasmussen: I have researched for years and there is always more to research and get inspired by. As I already knew what I wanted to share and write about, I mostly just researched those ingredients further to fully document the scientific facts of why these ingredients do affect us and the natural chemicals or compounds they contain.


Question: What advice do you have for aspiring writers or artists?

Charlotte Rasmussen: As I wouldn't consider myself a writer as such - my belief is to always follow your passions. If you are passionate about something enough you might just end up writing about it as I have, to share your knowledge and wisdom with others.


Question: What or who inspired your love of reading/writing?

Charlotte Rasmussen: I have many books at home but my favourite is Desk Reference to Nature's Medicine - It is my favourite and easy to read guide to our plants, their history and the scientific facts researched about these. I always continue to go back to this book to absorb more knowledge.


Question: What's next, for you?

Charlotte Rasmussen: That's a good question I wouldn't always know how to answer - I will continue my journey with my company From Earth and to always be inspired by our plants - but most importantly I will continue to enjoy the present and see what opportunities may naturally show themselves.


Interview by Gwen van Montfort