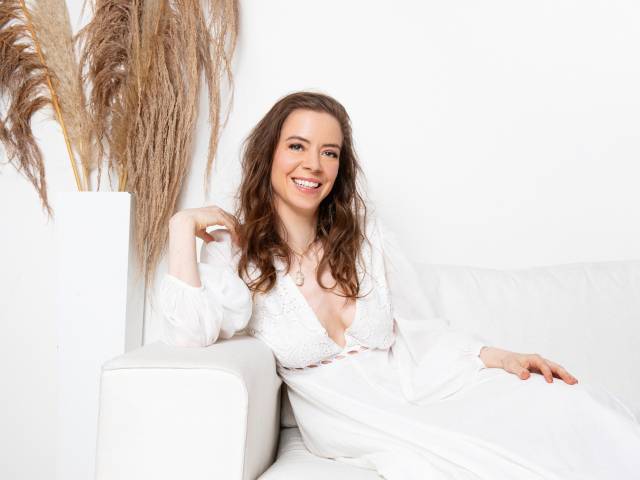 Elena Sanchez is an incredibly versatile actress – having booked roles in four different languages, while able to wield a sword and do a backflip. She has played everything from a secretary, witch, drug addict, assassin, and so on. But hanging from a helicopter flying through downtown Atlanta and swearing in German while in the arms of a superhero may arguably be the craziest thing she's done on film. Elena's latest project involves a starring role in the recently released Gravitas Ventures film DEMIGOD. Directed by Miles Doleac, the film follows a woman and her husband, who upon the death of her grandfather, return to her birthplace in Germany's Black Forest – only to find a terrifying secret awaits them.


Elena's feature film debut was the highly successful THE HUNGER GAMES: CATCHING FIRE, where she portrayed Cecelia, the tribute from District 8. Since then she has been in over a dozen films, including AMERICAN HEIST alongside Hayden Christensen and Adrian Brody, MR. RIGHT with Anna Kendrick and Sam Rockwell, and VENGEANCE: A LOVE STORY with Nicolas Cage. Her television appearances include roles on FOX's SLEEPY HOLLOW, AMC's THE WALKING DEAD, and CBS's NCIS: NEW ORLEANS.


As a former competitive gymnast, Elena is used to performing under pressure. She has acted in scenes opposite A-list stars such as Nicolas Cage, Sam Rockwell, and Tim Roth. She has also performed stunt work alongside the likes of Tom Cruise, Sylvester Stallone, Chris Pratt, and Gerard Butler.