David Burtka A-List Listings Interview
Australian Premiere Tuesday, November 27th at 9:00pm AEDT only on E!
For most people, an indoor swimming pool and private 3-D movie theatre are amenities that only live in their dreams. Nevertheless, for some of the insanely rich and fabulously famous these luxuries are simply expected. Go inside the hottest homes on market including ones where mega-stars Madonna, Michael Jackson and Britney Spears once lived when "A-List Listings" premieres on Tuesday November 27th at 9:00pm AEDT only on E!
In E!'s new series, host David Burtka takes viewers past the mile-high hedges and elaborate security systems into "houses" (or dare we say palaces?) that a very select few call home. Aesthetics meet opulence in these A-List estates, where no detail is left to chance and "custom made" and "imported" are regular words in the vernacular. With the help of 'Million Dollar Listing's' Madison Hilderbrand, uber-designer Mohammed Hadid, Carl Oosterhouse from 'Million Dollar Room' and Jade Mills, 'Realtor To The Stars,' E! gives viewers access to this fascinating world of extreme wealth and super high-end real estate.
In the first episode viewers will see how a cool $58 million can land you the keys to "Le Palais," complete with a walk-in fridge. Carrera marble adorns the home that Burtka says is "comfortable and it's not over-excessive." Plus, take a tour of Madonna's former abode, which is listed at a mere $18.4 million. What's more, this mega-mansion is surrounded by luscious grounds and was once a popular hang-out for old-Hollywood starlets like Marilyn Monroe. Also featured in the episode is a Beverly Hills home on the market for $55 million. Inspired by the palace at Versailles with salt water pools, a 18,000 foot guest house, not to mention a king-sized walk-in pantry any food lover would dream of. In short, this house is the epitome of an 'A-list listing.'
The pop culture addict and real-estate aficionado in everyone shouldn't miss a minute when "A-List Listings" premieres on Tuesday, November 27th at 9:00pm AEDT only on E!
Interview with David Burtka
Question:
Why did you decide to take on the project, A-List Listings?
David Burtka
: I have an overall deal with E! to do specials, E! News and red carpet events, they believed A-List Listings would be a really good fit, for me. I'm not a 'real estate guy' but I've always enjoyed going to open houses and going to see properties that are for sale. I don't have a background in real estate, they threw me into the show and I was a little hesitant about it at first but once it got going I realised it was one of the most fun jobs, I've ever had! I enjoy going around and touring these amazing houses and seeing properties that are mind-blowing! The way people, with money live, is just incredible!
Question:
How often do you find yourself wishing you lived at the houses shown in the series?
David Burtka
: So many times! My taste is really different than a lot of these extravagant homes that I go to and I have to be very political in a way as I can't put people's houses down but there were a lot of times where I had house envy and I was in awe of these properties and the amenities that they have. It really makes me look at my house, for example, and think 'we could have done that different' or 'in the next bigger house that we have, we'll do this and that'. My better half, Neil Patrick Harris, doesn't love the fact that I'm doing A-List Listings because now every house that I look at, is not good enough (laughs), there always could be something more! It conditions you, I think it's a good thing that I've seen the best of real estate which opens my minds to new ideas; it's all a good thing!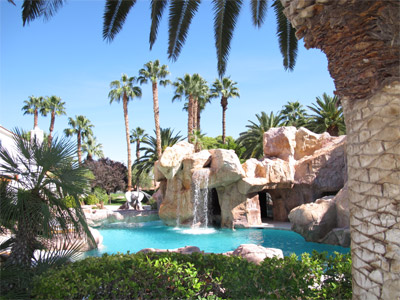 Question:
Can you talk about how you and the team go about choosing which houses (mansions, palaces) feature on A-List Listings?
David Burtka
: I don't choose the houses but I think a lot of the houses are discovered online. E! News knows if a celebrity puts their house on the market and then they may go to the real estate agent and ask if they'd be interested in having the house featured on the show as most people are really accommodating because people want to sell their house and the more TV time they get, the better!
Question:
Which of the homes shown on A-List Listings have been your favourite or is your ideal home?
David Burtka
: There was a house that I spent time in at Lake Tahoe that was on the market for 100 million dollars and when I read that I had no clue what a 100 million dollar house would be like; once I got in that house I fully understood why it was 100 million dollars, it was incredible. The property was 44 acres of land; it had its own lake with trout in it, a boat house, it had several rooms including a sitting room that also was a live performance stage as well. The house had a giant indoor pool, a huge atrium and a glass conservatory with a retractable ceiling - it was like nothing we have ever seen before and it was so well done. It was owned by the co-owner of Tommy Hilfigre and his and his wife taste was impeccable, the house was mind-blowing. It was called Tranquillity and after spending the day there I felt so calm because it was in the middle of nowhere and you had water views everywhere you looked of not only Lake Tahoe but of its own lake; I felt like I'd spent the day at the spa after being there that day!
This was the most expensive house featured in the series. At first they weren't going to feature it or only feature a little blurb of it but I said "You have to feature this home" and we ended up working a whole show around it because it was such a special house.
Question:
What's the number one feature you've seen that you wish you had, in your home?
David Burtka
: A home theatre - the home theatres that I have seen are incredible. The houses had rooms where you sit and the surround sound is all around you with a popcorn machine, candy jars and soda fountain. A home theatre is what I would really love to have in my future home because that would be really fun and great!
The pools were very cool; especially what people did with the pools including giant slides, Jacuzzis, and little grottos. We have a pretty great pool but it's nothing like these themed houses.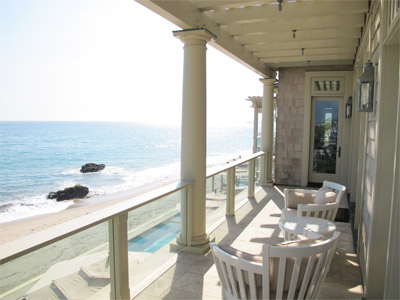 Question:
How important, to you, is the kitchen in a home?
David Burtka
: The kitchen and bathroom for me, in any house, is where you should pour all of your money, mainly the kitchen because kitchen's are where people hang out and that's where the core of the house is and I'm a chef and I love seeing some of the phenomenal kitchens in A-List Listings that can seat 30 or more people and have walk-in refrigerators!
Interview by Brooke Hunter