Darren Palmer Pottery Barn 2017 Interior Trends Interview
Question: What interior trends will we see, in homes in 2017?

Darren Palmer: My issue with trends is that I think everything needs to be appropriate to its location geographically, the people living there – individuality is always a real trend, people are more informed to make their own decisions and do things their own way. You should reproduce a style in in a way that is unique to you – reinterpretation is key.

2017 Trends to Kick In:

Darker pieces of furniture are on the rise again – we will see plenty of richer and darker tones in 2017. I'm talking side tables, coffee tables, cabinets or consoles. A little tip; green is coming in and these rich dark green colour works perfectly with the dark timbers as well as making a space feel calming and decadent. Another colour trend that is coming in is a salmon pink!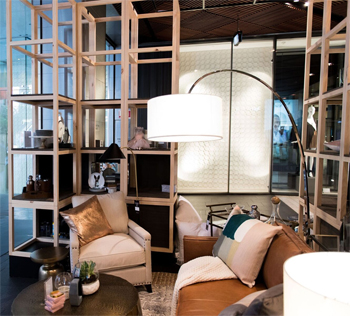 Cork is making a comeback. Not only is cork a stylish material that also adds warmth and texture, it is ideal for absorbing noise in our increasingly large, open plan style homes.

Whether you are in need for a linen hamper, rustic planter or a stylish storage solution for all of your bits and bobs around the house, woven baskets are making way to be a popular and trendy décor piece for any home.


Question: What are your top tips for someone with a blank canvas and a tight budget?

Darren Palmer: You don't need an abundance of money to make your space look perfect. You need to recycle your furniture and pair it with a few trendy pieces like a fur or textured throw. Simple is key, work to your environment and stay true to yourself and your interior ideals.


Question: Can you share with us, what inspires you, when decorating?

Darren Palmer: It all depends, for me; it is about interpreting different aspects of your home, inspirations and current trends and making them your own. Being the master of my area or space is inspiring within itself. You really have the opportunity to do something really great and personal.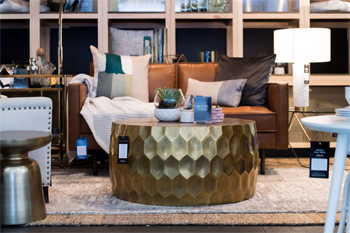 Question: What tips do you have for decorating, small rooms?

Darren Palmer: Less is best. Keep the décor simple and uncluttered. A small room doesn't need to be jam packed with interesting designs and key pieces. Choose one statement item and you can't go wrong.


Question: What item is on your wish-list?

Darren Palmer: I really love the Pottery Barn Summer collection for 2017 where they have incorporated a mix of the 2017 trends and their key furnishing pieces. On my wish list this year is a dark green upholstered headboard!


Go to Pottery Barn where they are now offering a free design service. Delve into the new season with on point interior trends for 2017. For more inspiration or new interior trends for 2017, follow Pottery Barn Australia on Instagram or Facebook or check out their website for their product catalogue and guide online.

Interview by Brooke Hunter