Dalvanius Prime POI E: The Story of our Song
Cast: Dalvanius Prime, Ngoi Pēwhairangi, Pātea Māori Club, Taika Waititi, Stan Walker, the Topp Twins
Directors: Fred Renata, Jos Wheeler
Rated: PG
Running Time: 93 minutes

Synopsis: POI E is the story of the creation of New Zealand's iconic song of celebration, the song that became the unofficial national anthem. A ground-breaking mash-up of 1980s pop music, traditional Māori waiata and bop dancing, -Poi E' was a unique product of its time.

Written and directed by Tearepa Kahi (Mt Zion), POI E takes the audience on a laugh-and-cry emotional journey as it lays out the hard-scrabble context from which the song was born and the relationships which shaped the song and propelled it forward.

Dalvanius Prime, a musician with an international R&B career and a Motown dream, but divorced from his Māori identity, returned home to nurse his dying mother and discovered a new dream - to bring Te Reo Māori to the younger generation through pop music with a uniquely Māori flavour. He co-composed -Poi E' with Māori language composer Ngoi Pēwhairangi and persuaded his family, The Patea Māori Club, to perform it. Along the way, he gathered a diverse and talented bunch of collaborators to record the song, make a music video and take all the steps necessary to get it to Number 1 on the charts. This included hustling up investment from family and local Patea businesspeople, who recall the moment with pride.

The film is told largely in Dalvanius' own words and features many truly Kiwi characters who were there at the time in poignant, often hilarious recollections – notably the twins known as Aunty Bib and Nana Bub and the original bop dancer, Joe Moana, alongside musicians like Stan Walker, who, aged 25, has never known a time without -Poi E'. He shares the screen with filmmaker Taika Waititi, who gives a -Taika-world view' explanation of life in the 1980s. And they do the bop.

POI E: The Story of our Song
Release Date: October 20th, 2016



About The Production
'It's the story of how far a dream can go when it's led by determination and vision." – Tearepa Kahi.

POI E is the latest chapter in director/writer Tearepa Kahi's exploration of New Zealand's musical history. His first film, Mt Zion, was a fictional story inspired by his musician father and his whānau in the 1980s.

This film is the true story of the visionary musician and leader Maui Dalvanius Prime, the entrepreneur responsible for the iconic New Zealand song -Poi E' becoming a huge hit in the 1980s. Upbeat, catchy and danceable, it remains a favourite more than 30 years later. It could be called the country's unofficial national anthem - it's the song Kiwis use to celebrate success at major events. And every New Zealander feels they can sing it (the chorus at least).

-Poi E', composed by Dalvanius with Māori language expert Ngoi Pēwhairangi and performed by the Patea Māori Club, remains the only song in Te Reo Māori to reach No 1 in the charts, 32 years since its 1984 release.

-Poi E' topped the charts for four weeks and was the biggest-selling single in New Zealand for 1984. It has been in the Top 10 in New Zealand every decade for the past 30 years. After featuring in the jubilant finale of Taika Waititi's blockbuster film Boy, -Poi E' reached No 3 again in 2010.

Tearepa Kahi says the song -Poi E' is significant because 'it was the first pop song that used a drum machine, spacey noises, sound effects and put Te Reo Māori to that music. It was the first time you saw modern and traditional come together and when that fusion happened a huge feeling just leaped across the country. That song represents a really important time marker for when Māori and Pākehā started doing the bop together.

'It might be a difficult song to sing, but it's an easy song to feel. And all of that celebration and euphoria that happened the first time we heard that song still happens every time we hear it now."

Through lively archival footage, home movies and hilarious interviews with existing members, the film traces how the performers of -Poi E', the Patea Maori Club, found themselves on an unexpected roller-coaster ride as the song rocked the charts. They performed it around in the world, including a Royal Gala performance for the Queen in 1985. Today, the group includes three generations of performers and they maintain standards by practising every Monday night in their Patea clubrooms. They are still in demand.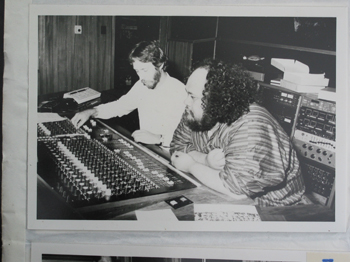 POI E tells of Dalvanius Prime, a covers band singer and entertainer on the Australian and South-East Asian nightclub circuit who was out of touch with his Māori heritage, arriving back home in Patea, Taranaki, to nurse his ailing mother in the early 1980s.

-Poi E' is sometimes credited with saving the Taranaki town of Patea by lifting morale after the 1982 closure of the meat processing factory, the town's main industry and employer of the majority of Māori in the area. The film places the creation of the song against this backdrop, combined with the dislocation of Māori youth growing up in the cities, cut off from their tribal origins. Dalvanius Prime' vision, dream and inspiration was to use pop music to reach out to those disaffected youth and bring them back to their language and culture. In a powerful sequence, Kahi intercuts poet Apirana Taylor reading his gritty, truth-telling poem 'Sad Joke on a Marae" with the social upheavals of the 1980s.

It is a story told in Dalvanius Prime' own voice - sometimes passionate, sometimes funny, sometimes emotional, always entertaining - largely from an audio interview conducted by author Chris Bourke and another set of radio interviews by veteran broadcaster Henare Te Ua.

Dalvanius Prime tells of his own inadequacy in Te Reo Māori, particularly his heartbreak at not being able to understand his mother's dying words. That can be seen as a motivator for his wanting young Māori to learn Te Reo through music they could relate to.

The story is told with humour, insight and compassion, and is a powerful emotional journey for the audience. Original Patea Māori Club members recall their first hearing -Poi E', their first performances – on stage and in the recording studio - and what it was like working with Dalvanius Prime, or 'Butch", as they knew him.

Alongside the revelations of the Patea whānau and locals are interviews with some of the country's top musicians – The Topp Twins, Don McGlashan, Annie Crummer, Hinewehi Mohi and Moana Maniapoto - about the influence of -Poi E' on their lives and careers. Stan Walker, who has never known a time without -Poi E', shares the screen with filmmaker Taika Waititi in a hilarious cameo in which Taika attempts to explain life in the 1980s and analogue round-the-dial telephones to Stan. And they do the bop.

Kahi's hope for the film is 'to share the many trials and tribulations and the mountain Dalvanius climbed in bringing this song to the airwaves and to the mainstream of New Zealand at that time. We look back fondly on it now and when it's time to celebrate we're happy to sing a chorus and party along to it, but what Dalvanius and the Patea Māori Club did to put that song on the charts gives us a lot of lessons in terms of what we want to do today - whatever our dreams might be. 'This is a story about not giving up, about believing in something bigger and about finding a way through difficulties. Those are some of the things I hope this song can now symbolise for a much wider audience."


Written and directed by Tearepa Kahi, writer/director of 2013 box office success Mt Zion, POI E uses compelling, funny and often moving interviews from people who were there at the time, plus archival footage and audio material, some revealed for the first time, like the first ever recording of -Poi E', and all of the film shot (the -rushes') for the original music video. It also contains a 2015 re-creation of the iconic music video featuring many of the original performers, including the man who brought break dancing to New Zealand, Joe Moana.

The film is produced by Tearepa Kahi, Reikura Kahi and Alexander Behse through their company Jawbone Pictures and the Patea Film Collective with the support of the Dalvanius Prime Estate and the Patea Maori Club, represented by co-producer Tuteri Dal Rangihaeata. It is funded by NZ Film Commission, Te Māngai Paho and NZ On Air and is distributed by Sony Pictures NZ. Director of photography is Fred Renata (Mt Zion) with Jos Wheeler, production designer Savage and costume designer Gavin McLean are also from the Mt Zion team; music supervisor is Jan Hellriegel and Kahi was editor with Francis Glenday.

Tuteri Dal Rangihaeata, Dalvanius Prime's nephew and namesake, was involved from the very beginning of the project, which originated as an idea for a television programme, but he says Kahi saw its potential as a feature film. 'He told us it was a bigger story than we thought," says Rangihaeata, 'and he was right.

'Other than -Poi E' going to Number One, I believe this film will be the biggest event that has happened, not only for the family, but for the community in Patea," he says.

'It started the whānau thinking about things they've never thought about before because they were just in the action, doing it. So, through a lot of reflection, they're still learning about it and putting the experience into context, but I think they are very honoured that they've had the chance.

'This film is bringing back memories of all those hard times that they went through. And when Uncle Dal returned from Aussie with his top hat and fancy vest – it was this guy with a dream to help a community."

Kahi says one of the things he learned in making this film is 'this song wasn't manufactured, like a lot of today's music is. It actually came from a real place and from real people. This story is about a person who is going through a huge identity shift, dealing with the passing of his mother and adjusting to returning home from the bright lights overseas. And it's these people who are suffering economically and wondering what's the next step because the job that their families have done for the last 40 years is over.

'If these people had been any different, if Dalvanius had gone with another kapa haka group, this song wouldn't be the same. If these lyrics didn't come from Ngoi Pēwhairangi from Tokomaru Bay, this song wouldn't be the same.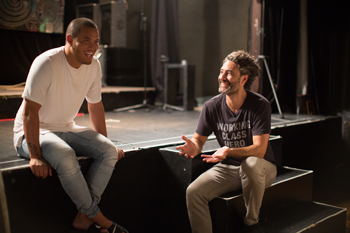 'So for me, it's been getting to understand each of these places and all of the people involved that gives this song its place. It's not just a story about a chart-topper, the first Te Reo Māori song that hit number one. It's actually a story about what happened when all those people came together to create some magic."

About The Production

POI E was filmed by a small crew in several short bursts in 2014-2015. They travelled several times to Patea, the small South Taranaki hometown of Dalvanius Prime and the Patea Māori Club, filming interviews with his whānau, PMC members, former freezing workers and other locals, including the butcher. They also reconstructed the shooting of the -Poi E' music video, attended by the video's original makers, director Paul Carvell and cinematographer Waka Attewell.

Kahi says he wanted to pay tribute in that way because 'a lot of the frontline members and Joe Moana the bop master are still with us, so the opportunity was too good to pass up. I thought since we have the film they shot 30 years ago, let's have past and present meet together on screen in a faithful video clip and make it with a lot of love and integrity."

He says bringing Joe Moana (the bop dancer on top of the canoe) back to Patea (from Australia) was one of the highlights of his life. 'He had such a profound influence on me as a young boy and being able to share that side of the story was a huge reward."

One of the key interviews was with Dalvanius's sister Barletta, who toured extensively overseas with Dalvanius as one of The Fascinations, the group they created initially in Wellington. She returned to Patea with him to care for their mother and was one of the original Patea Māori Club performers of -Poi E', a role she still has today.

Barletta says, 'This film depicts the true story of the song and how it came about. I'm very proud that this story is being told because it's a fabulous history for New Zealand as a whole - it promotes the reo and the culture and also portrays our culture overseas."

The film crew went to Ngoi Pēwhairangi's home in Tokomaru Bay to film the recollections of her descendants. 'Ngoi exists in a really important way in this film because she played a really important part in Dalvanius' progression as an artist and her presence in this film is heartfelt and we wanted to hear from her whānau," says Kahi.

Producer Reikura Kahi says, 'Dalvanius didn't know how to speak Māori, but he knew the importance of his language and that's why he approached Ngoi to collaborate with this Māori song."

In the film, Dalvanius tells how he was so inspired by hearing the legendary Prince Tui Teka sing his now-classic -E Ipo' - which was written by Pēwhairangi, - that he knew immediately he wanted to work with her.

The film includes fragments of a reconstruction of a performance in a 1970s Australian nightclub – Dalvanius and the Fascinations and the band Collision - in which Maaka Pōhatu brings Dalvanius' stage presence from that era to life.

Rangiwaeata said at the time of filming the concert sequence: 'When I saw Maaka walk out on the stage, I thought -oh my God, I'm looking at the archives of Uncle Dal, the Fascinations and Collision in Perth'. The costume people did a wonderful job and Maaka has got Uncle's stance, his facials and he's got his number one move down."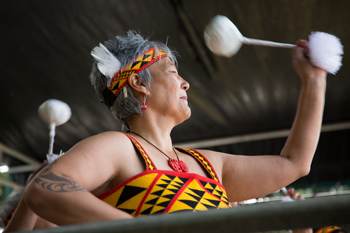 Kahi explains his reasons for the re-enactment: 'Even though Dalvanius is a really well-documented character, one thing that we didn't have on film or tape were some of his earlier performances in Australia, but we do have his live recordings. They are wonderful songs and you can just hear his energy, his skill and his accuracy come through. So, we wanted to bring his original voice to the screen in an artistic way."

As with all historical films, the search for relevant film and video footage was broad, challenging and ongoing. For Kahi, finding the final piece in the jigsaw enabled him to radically change the way he told the story. The discovery, late in the piece, of an audio interview by music journalist Chris Bourke, unlocked the key to the narrative and gave dynamic energy to the film. It was the find that enabled Kahi to tell the story largely through Dalvanius' own voice.

Kahi says: 'There's been so many spooky things that have occurred on this journey. As a director you start off with a wish-list. In the beginning, I thought it would be amazing to find the rushes (original film) of the original music video. And there, locked away in a little garage in Patea, were two canisters of film that probably hadn't been opened up for 30 years.

'Also on the wish-list were the original stems (individual tracks) to the song. A day before we were due to shoot the interview with the sound engineers, Richard Campbell, an old collaborator of Dalvanius, contacted me saying, the stems were in his garage."

But the biggest - and most unlikely - find, was the cassette tape recording of the first-ever performance of -Poi E', sung as soon as Dalvanius and Ngoi had finished writing it in her house in Tokomaru Bay.

It was a taonga long thought to be lost, but uncovered in a -sock drawer' in Sydney during a search provoked by the fact that the film was being made.

In another coincidence, Maaka Pōhatu was able to wear one of Dalvanius's actual stage costumes in the on-stage re-enactment. Costume designer Gavin McLean found the jacket at costume hire company First Scene. 'Dalvanius apparently donated it after wearing it on a TVNZ show. It fitted Maaka perfectly, so he was literally in Dalvanius' lamē jacket, singing and dancing at the Mercury Theatre. When we told Maaka and Tearepa it had actually belonged to Dalvanius, they were overwhelmed."

Kahi says: 'Dalvanius's guiding hand has been with us as we've made this story."


POI E: The Story of our Song
Release Date: October 20th, 2016