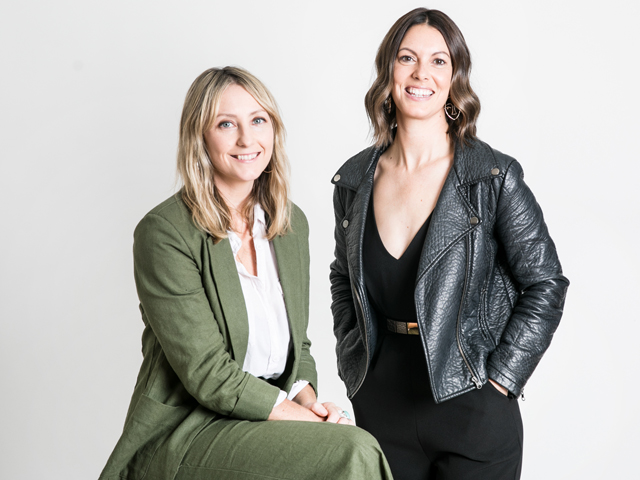 Great Ocean Road Turns 100 with the Upcoming Launch of The Story of the Road
In short, September 19 marks 100 years since construction began on the iconic Great Ocean Road.

To mark the moment, Great Ocean Road Tourism has worked with filmmakers to uncover 'The Story of the Road' which will feature alongside a series of curated events including:
• Pop-up cinemas
• Public art installations
• Augmented reality experiences
• Gala Screenings of new documentary 'The Story of the Road'

Event Locations: From Torquay to Apollo Bay
Dates: 18 September 2019 – 6 October 2019
Tickets and public event details: visitgreatoceanroad.org.au/iam100


Interview with Claire Falkiner, Director
Question: Can you tell us about The Story of the Road?

Claire Falkiner: Yes! The Story of the Road is a documentary that has been produced and directed by myself and Jacqueline Tonks. We're the Co-Founders of the production company, Clothesline Content.

The documentary is about the construction of the iconic, Great Ocean Road. You think, this is just a road, right? But it's so much more. When we first began researching for the film we were overwhelmed by what we discovered. The road was built, in part, my returned servicemen from World War One and it's in fact the longest war memorial in the world. So when we uncovered this information, our interest was really ignited.

The fact that these young men fought in the most horrific conflict the world had ever seen at that point in history and came back to Australia, many traumatised by what they'd experienced and all without jobs. And one of the reasons why The Great Ocean Road was created was to give these soldiers work and a purpose.

This year marks 100 years since construction began on the road and this documentary takes you on a journey to understand what it took to build this road that is now on most people's travel bucket list. These ex-servicemen carved the road out of cliff faces with just a pick and shovel and lived in tents along the ocean. It was a tough existence and we explore what it must have been like for them, one hundred years on.


Question: What inspired you to take on this project?

Claire Falkiner: The biggest inspiration was the untold stories. We discovered so many fascinating stories of love, endurance and tragedy that surround this road and we knew that this part of Australian history needed to be told and shared.

Also, we're obsessed with documentary. Jacqueline and I met whilst working on The Project and we've both worked on large TV shows together over the years before we created our own production company, Clothesline Content. We've worked on other documentaries but have always wanted to create our own and this untold Aussie story just jumped out at us. This year marks 100 years since construction began on the Great Ocean Road and to celebrate the documentary is being screened at the Lorne and Apollo Bay Theatres.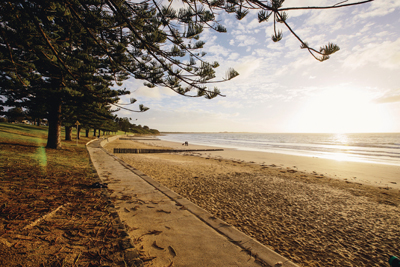 Question: Can you share with us, a story from the construction of the road?

Claire Falkiner: One of our major discoveries was that all the names of the soldiers that built the road had been destroyed many years ago. So there is no official list that exists of the men who built the Great Ocean Road. We worked closely with the Lorne Historical Society, who for many years have been on a mission to re-discover the lost names of the men. They started with around three hundred and with the help of the documentary we have been able to grow this list. We're hoping that the documentary triggers people's memories about relatives who might have worked on the road and they come forward, so that the names of the soldiers can be remembered for years to come.


Question: What did you learn and find most interesting about the Great Ocean Road, during this project?

Claire Falkiner: The road was built by men, but what you don't read about when you're researching the road is the story of the women. The women who lived in tents in the workers camps with their husbands and brought up families in the toughest conditions. The women who were the bush nurses for the men and rode their horses along dirt tracks from camp to camp to keep them alive and healthy. The documentary reveals these untold stories and as female filmmakers we believe that women are generally missed from history, so we were very excited to discover this information and make it part of the film.


Question: What message do you hope audiences take from The Story of the Road?

Claire Falkiner: When people drive the Great Ocean Road, we want them to understand the story behind it. And not just the story of the returned soldiers who built it, but the story of the women and the story of our First People from the south-west of Victoria. But above all we want people to enjoy it and feel like they now know more about Australian history.


Question: What's next, for you?

Claire Falkiner: Watching our documentary in the cinema! We can't wait to see it on the big screen at the upcoming Gala Screenings. Tickets are available at visitgreatoceanroad.org.au/iam100. We also are looking forward to visiting the Pop Up Cinemas with more stories on show. There are also an amazing curated arts and technology project happening to celebrate the milestone to encourage people to sit down and slow down along the Great Ocean Road.


Interview by Brooke Hunter