Having strongly defined her disco-pop soundscape in recent years, 2021 has seen Chase Zera come into her own visually, musically and aesthetically. Following on from her disco pop anthem 'Supernova' Chase Zera returns with an equally anthemic, intoxicating new single 'Jealous'. With an irresistibly danceable disco beat mixed with psychedelic synth lines that expand into a breathtaking chorus, this tune grabs your attention immediately. Underneath the grooves however, lies lyrics exploring the dark emotion of jealousy and how being infatuated with someone also comes with the painful fear of losing them.

The dark undertones combined with the infectious soul of the track demonstrates Chase's ability to really get her point across whilst still giving the listener a track they can dance to. Chase says of the track that "There was no holding back writing these lyrics. The words might be laced in a groovy, danceable disco beat, but they're still toxic. Jealousy is the ugliest emotion, but sometimes, feeling a bit jealous is what makes you realise you have feelings for someone. You don't want to lose them, especially not to someone else."

Growing up as a dancer and being heavily inspired by pop and disco icons, Chase states "I knew I wanted to be a performer before I knew I wanted to be a musician". This focus on dance is clear through her disco laden discography which has seen her support Bag Raiders, Hayden James and more as well as showcasing her energetic live show at Wine Machine and NYE In The Park.

In 2020, Chase continued to go from strength to strength as she released four empowering singles, 'Bring Me Down', 'Saving Bugs', 'Over Here' and 'No More' which made a bold statement for the future star. The Sydney talent has been impressing fans and industry alike, with support across triple j, The Edge 96.1, KIIS as well as blog love via via NME, Tonedeaf, Life Without Andy, Purple Sneakers, Cool Accidents, Women In Pop, The AU Review, Future Mag Music, and many more. The future is bright for this young talent and this track only cements her position as a rising star.
Interview with Chase Zera
Question: How would you describe your music?

Chase Zera: Danceable, empowering and honest.


Question: Can you tell us about Jealous?

Chase Zera: 'Jealous' is inherently toxic but also just completely honest. In the studio session we were like "don't you think that sometimes when you feel a bit jealous or scared of losing someone it can be a good thing because it makes you realise you really like someone and want them in your life" and then wrote a song about exactly that.


Question: Is there a particular message you hope listeners take from your music?

Chase Zera: I'd like to inspire people to wear their heart on their sleeve, love with confidence and embrace and trust their feelings.


Question: Do you prefer performing live or recording?

Chase Zera: Definitely performing. I absolutely love songwriting but when it comes to recording vocals I put a lot of pressure on myself and turn into a massive perfectionist so I find the process quite tedious and it's not as enjoyable as being on stage. I'm more comfortable with performing and it's more of a release for me than recording tends to be.


Question: What should we expect from your upcoming shows?

Chase Zera: Backup dancers, sass, some unreleased music teasers and overall a very good time on the dancefloor.


Question: What motivates you most when writing music?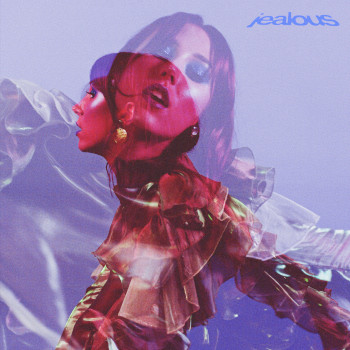 Chase Zera: You can probably tell from my lyrics that my writing is heavily inspired by human connection, inner feelings and love. I'm motivated by my own personal experiences in love, all kinds of interpersonal relationships and just life in general. The more I write, the more I get to know myself. I particularly like to write music when I've been through something and learnt a lesson or learnt something about myself that I can then turn into lyrics.


Question: Which music/artists are you currently listening to?

Chase Zera: I'm always listening to 70's and disco music - Bee Gees, Donna Summer, Diana Ross, Sister Sledge, Chic etc. but also particularly loving Nu/Disco and artists like Parcels, Purple Disco Machine, SG Lewis, Folamour, Jayda G… pretty much anything with a catchy bassline and good vocal.


Question: What was your inspiration to go into the music/entertainment industry?

Chase Zera: It's such a combination of things. When I was doing a lot of dance as a teenager I was told it's important to also become competent at singing and acting for auditions, so I started to take lessons in both. When I fell in love with singing I became really motivated to learn to write and record and produce my own original music, so I did courses, watched YouTube tutorials, practised and dedicated my later high school years to refining those skills. Going to music festivals was also a massive motivation for me, because I loved them so much and I wanted my whole life to be centred around that atmosphere and celebrating live music with likeminded people.


Question: If you could collaborate with another artist, who would it be?

Chase Zera: ABBA or Kylie Minogue


Question: Did you have any pre-conceived ideas about the music industry?

Chase Zera: Not really, I didn't come from a musical family and didn't know anyone in the industry when I started out, so I just kinda dove in head first and figured it all out as I went. I'm still figuring it out.


Question: What has been your favourite part of becoming a music artist?

Chase Zera: Performing, travelling and connecting with and working with some truly incredible people. I also love the creative process and planning releases and building my brand from all angles, which is something I didn't realise I would enjoy so much when I started making music. Not only do I get to work with other musicians but I've had the privilege of working with so many creative people in different lanes of the industry - videographers, photographers, stylists, makeup artists, live production teams, graphic designers, the list goes on - I'm constantly learning new things.


Question: What's a typical day like?

Chase Zera: I don't really have a typical day to be honest, every day is so different. Some days are focused on DJing, downloading music and putting playlists together, some are in the studio working on original music, then there's live show rehearsals, dance classes, promo, content creation and life admin and occasionally I have a social life - it's part of what I love about my job, no two days are the same. My morning gym session and post-gym coffee are probably the two most constant parts of my daily routine that I fit in every day.


Question: What's next, for you?

Chase Zera: I'm working on a pop-disco body of work, which I'm so excited for. I'm going to take some time to really finesse it and make it special. I'm also going to be heavily focusing on live shows and performing over the next year since we've all been so deprived through Covid.


Question: Can you share your socials? (links please)

Chase Zera: TikTok
Facebook
Instagram
Twitter
Spotify


Interview by Gwen van Montfort