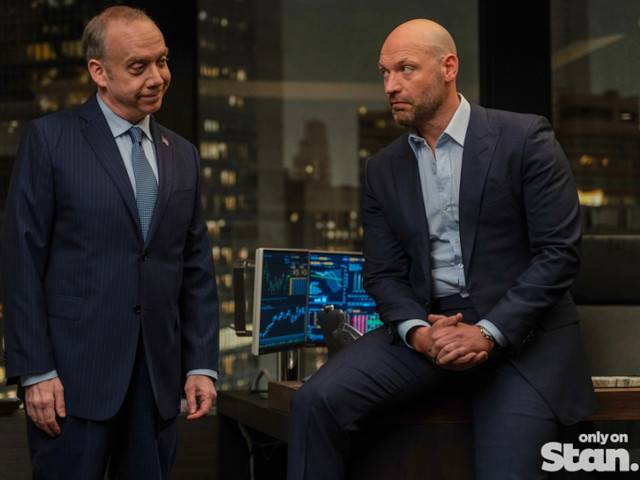 Stan released a dramatic trailer for the highly anticipated, blockbuster sixth season of the acclaimed drama series BILLIONS, starring Oscar® nominee and Emmy® winner Paul Giamatti and Corey Stoll – teasing an explosive war between Chuck Rhoades and the newly crowned Mike Prince. BILLIONS Season 6 will premiere 24 January, same day as the U.S. and only on Stan.

In season five of BILLIONS, the presence of powerful billionaire Mike Prince (Corey Stoll) sent ripples through Axe Capital and gave Chuck Rhoades (Paul Giamatti) a potential new weapon in his fight against Bobby Axelrod (Damian Lewis). Alliances formed, got ripped apart and formed anew, and everyone from Taylor (Asia Kate Dillon) to Wendy (Maggie Siff) got roped into the conflict, which came very close to destroying all they held dear – with Axe forced out of the picture in a shocking season finale twist. Season 5 also starred David Costabile, Condola Rashad, Kelly AuCoin and Jeffrey DeMunn, with Jeanane Garafolo guest starring.

Now Mike Prince takes his place on the Axe Capital throne and is determined to change the game – and new money means no mercy. Meanwhile, Chuck Rhoades is convinced no one should have that much wealth or that much power. With Prince firmly in Chuck's crosshairs, forces will be rallied and scores will be settled. And as all the players seek out new alliances, only one thing's for certain… wealth means war.

BILLIONS is created and executive produced by showrunners Brian Koppelman and David Levien. The series was also created by Andrew Ross Sorkin.