Preventable Hospital Admissions for Diabetes on the Rise
More Australians are being hospitalised each year for diabetes complications that could potentially be avoided by earlier diagnosis and better management.

The rate of potentially preventable hospitalisations due to diabetes complications has risen 4% between 2017-18 in Australia, while the rate of hospitalisations for other chronic conditions has decreased. This means Australians with diabetes aren't asking for, or getting, the help they need, leading to hospitalisations which could have been avoided with earlier treatment.

Sturt Eastwood, CEO, Diabetes NSW & ACT and Queensland, said this National Diabetes Week (July 14-20) he wants all Australians to know the symptoms of diabetes to curb unnecessary hospitalisations and avoid potentially life-changing complications.

"We're not identifying the symptoms in time, and this is putting people at risk of complications including blindness, amputation, kidney damage, heart attack and stroke," Mr Eastwood said.

A report by the Australian Institute of Health and Welfare showed that 12,928 potentially preventable hospitalisations in NSW and the ACT had led to more than 76,800 days in hospital beds due to diabetes complications throughout the year, while there 10,464 potentially preventable hospitalisations in Queensland leading to more than 49,000 days in hospital beds due to diabetes complications throughout the year.

"Once you're diagnosed, both type 1 and type 2 diabetes need to be managed daily to reduce the risk of complications, improve quality of life and increase life expectancy. Neither form of the condition can be ignored."

Type 1 diabetes is an auto-immune condition that attacks the cells in the pancreas that produce insulin. It cannot be prevented. It can occur at any age but is most frequently diagnosed in children and young adults. Once the condition has developed, it requires urgent medical treatment and daily insulin.

Type 2 diabetes, which tends to develop progressively, can be delayed or prevented in nearly 60 per cent of cases through healthy eating and a more active lifestyle.

Mr Eastwood said diabetes is more widespread than most people know. "One in four Australian adults over the age of 25 lives with diabetes or pre-diabetes. If it's not you, it's someone you know," he said.

Symptoms for type 1 can be remembered by the 4Ts:
o Toilet – are you going to the toilet a lot?
o Thirsty – do you have an unquenchable thirst?
o Tired – are you more tired than usual?
o Thinner – have you recently lost a lot of weight?


Type 2 diabetes, known as the 'silent condition', is often harder to diagnose because the symptoms may remain mild for years, and people may associate changes in their health with getting older.

Symptoms of type 2 diabetes can include:
o Frequent urination
o Increased thirst
o Always feeling hungry
o Feeling very tired
o Blurry vision
o Slow healing of cuts and wounds
o Numbness or pain in hands or feet

Mr Eastwood said the increase in the rates of preventable hospitalisations because of diabetes complications could in part be due to people underestimating the effects of untreated type 2 diabetes.

"The sooner you're diagnosed, the sooner you can learn how to manage your condition and delay or prevent complications. The next time you're at the GP, ask them to check for diabetes. Make a diabetes test part of your annual GP checkup," Mr Eastwood said.

If you are over the age of 40, visit your GP and get checked for type 2 diabetes or go online and take the AUSDRISK test today.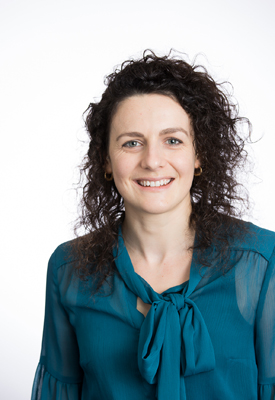 Interview with Bridget Foley
Bridget Foley, 28, was diagnosed with type 1 diabetes in 2007 at the age of 16. At the time, she was very active and played multiple sports but was having difficulty staying focused during school. Following a visit to the doctors, she received a phone call letting her know that she had been diagnosed with type 1 diabetes. It was a shock as no one in her family had a history of diabetes and she had been leading a healthy lifestyle.

Bridget found it very difficult to stay positive after being diagnosed with the condition. This led her to taking the time to educate herself on her condition and learn how she can manage it, which helped with getting back into her studies for the HSC. Her positive HSC results allowed her to attend a university, where she studied ways to help other people from developing preventable chronic conditions. This soon became her goal in life along with managing her own diabetes.

Bridget is passionate about health and wellbeing and is dedicated to helping people live a healthy lifestyle. She has also developed a mobile app to help people be active. Bridget holds a Master degree in Public Health and a Bachelor degree in Exercise and Sport Science. She currently works in prevention research.

Question: Can you tell us about your diabetes diagnoses?

Bridget Foley: I was diagnosed with type 1 diabetes when I was in high school. I had no idea what type 1 diabetes was – I had heard of "diabetes" but as a 16 year old who played sport a few times a week, walked home from school each day and ate a healthy diet, I really didn't think I would ever have been diagnosed with diabetes.


Question: What symptoms did you have before being diagnosed with diabetes?

Bridget Foley: I was diagnosed early which is pretty lucky. The day I was diagnosed, I felt fine, with no symptoms. I had been to the GP because I was having trouble focusing in class, which was odd for me. As part of the investigations, I had a blood test done, and a few days later, my mum picked me up from school in the middle of the day to head to the GP again, where they did another test of my blood sugar and ketones. My sugar levels were high, like they were in the blood test, so they told me to go to the hospital. I was admitted to the children's ward and had to spend a week laying in a hospital bed.


Question: How did your health change after the diagnoses?

Bridget Foley: After my diagnosis, there was a steep learning curve to understand first what type 1 diabetes was, and then what I needed to do to stay alive from that day forward. This is something I am still learning, there are so many things that can influence blood sugar levels when living with type 1 diabetes, so I am constantly doing trial and error to figure out how my body responds to food, exercise, emotions, the weather, stress and so much more.

With all these challenges, I think it's important to live life just like everyone else. I have maintained my active lifestyle, I try to eat a balanced diet the same as someone without diabetes, but I guess I have a bit more incentive to make the healthy choice each day.


Question: How does your diabetes affect you on a daily basis, now?

Bridget Foley: I can't really go more than an hour without thinking about my diabetes. The goal is to keep my blood sugar levels within a healthy range, ideally the same range as someone without diabetes, but that is easier said than done.

Sometimes for no reason at all (or if I haven't had enough insulin) my sugar levels may be high - when this happens I might get a headache, feel drowsy, thirsty, short tempered and/or absent minded. To me, this "hyperglycemia" feels is kind of like being in slow-mo or delayed – I can sometimes feel these symptoms or often people close to me can pick it up faster than me. Other times, for no reason at all (or if I have too much insulin for the foods I have eaten) my sugar levels will be low – I become aware of this by my hands shaking uncontrollably, sweating, slurred speech and tiredness. Each day is a blood sugar level rollercoaster, but if I am on top of things, the roller coaster is pretty tame.

Other than that, I just have to be strong and shrug off people who try to shame me for pricking my finger and squeezing some blood out or sticking a needle into my stomach in a public place. There is nothing to be ashamed of, it's just part of my life.


How do you monitor and treat your diabetes?

Bridget Foley: I manage my condition manually – testing my sugar levels regularly throughout the day and adjusting them either with an injection of insulin or some food or drink. To be able to do this, I need to be prepared for anything and always carry my medication and some carbohydrates with me. I make sure I exercise regularly and eat healthy foods, which makes diabetes easier to manage and predict how the rollercoaster ride will go each day.


Question: What message do you hope to spread this National Diabetes Week?

Bridget Foley: If you can avoid diabetes and its complications – do everything you can.
Be active every day, get checked at the GP and know the signs and symptoms.



Question: How has your condition inspired your career?

Bridget Foley: When I was diagnosed and just lying in a hospital bed all I was thinking was – why me! It was a huge struggle then while talking with one of my teachers from school who had come to visit me, I realized that 1) there was nothing I did which caused this to happen to me, and there is nothing I can do about it now but learn to deal with it; and 2) My experience of living with diabetes can be a positive thing and that I can play a role in stopping other people from getting Type 2 diabetes, which can often be prevented from an active and healthy life.

I spend my days trying to help others have the best possible chance at living their best life, free from chronic disease. To have the biggest impact on reducing rates of diabetes and improving health, I work in prevention at the population level. Most of my work is focused on young people and inactive people i.e. people who don't achieve the physical activity guidelines.

After studying Applied Science, Exercise and Sport Science and Public Health, I do research and evaluations at the University of Sydney with sport organizations and the government, to get people moving more, going from doing no physical activity to doing something, through public policy and large-scale interventions. Physical activity helps me manage my diabetes, keeps me smiling, feeling good and is a effective way to reduce the risk of type 2 diabetes. I probably wouldn't have chosen this career path without my diagnosis, but I am dedicated to increasing physical activity and preventing type 2 and I guess I have Type 1 diabetes to thank.


Question: Can you tell us about the mobile app you developed?

Bridget Foley: I love doing side projects and being involved in programs which enable more people to be active. I have done plenty of volunteering to help overweight children be more confident and develop their sports skills. A few years ago, I even pilot tested a mobile phone app called 'meet and move' to get more young people walking throughout the day. I get a lot of joy in thinking creatively to get more people active and seeing what works.


Interview by Brooke Hunter