BAILEYS® EVOKES A SENSE OF STYLE TO LAUNCH SLEEK NEW LOOK

The iconic Original Irish Cream Strikes a Pose with Australian fashion label Bless'ed Are The
Meek

There's nothing quite like sharing a glass of BAILEYS with your girlfriends and now the timeless
liquid is even more covetable as it unveils a sleek new look to mark its foray into fashion.
No makeover would be complete without a touch of fashion and to celebrate the launch of its
feminine new look bottle, BAILEYS® Original Irish Cream has partnered with emerging
Australian fashion label, Bless'ed are the Meek.

The collaboration sees the new BAILEYS bottle brought to life in a series of captivating lifestyle
images shot by renowned fashion photographer Sonny Vandevelde, in the inspiring West
MacDonnell Ranges located in the Northern Territory.

The West MacDonnell Ranges' breathtaking sandstone cliffs and gorges provide a remarkable
and natural backdrop for the striking new black and gold BAILEYS bottle. The images also
showcase a sneak peak of Bless'ed are the Meek's 2014 Spring Summer range, with fabrics
from the collection cascading beautifully around the new BAILEYS bottle.

Bless'ed are the Meek Designer Maria Maung says, 'I strive to make beautiful clothing that
celebrates femininity and appeals to a confident, stylish woman. There was a natural synergy
between BAILEYS and Bless'ed are the Meek as we both look to celebrate the softness and
strength embodied by the modern woman, therefore the collaboration was a perfect fit."
The new look BAILEYS Original Irish Cream will be available in stores nationwide from late May.
Enjoy the classic serve of BAILEYS over ice or if you're looking for something different try some
of these delicious BAILEYS cocktail and ice cream recipes: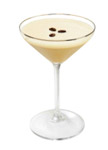 BAILEYS ESPRESSOTINI (1.7 Standard Drinks)
Drop several ice cubes into a shaker and pour over 75ml of Baileys Original Irish Cream,
25ml/small espresso shot, 25ml of Smirnoff® No.21 Vodka and a twist of chocolate or gomme
syrup. Shake together and strain drink into a chilled, stylish cocktail glass/Martini glass. Garnish
with 3 coffee beans.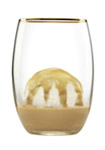 BAILEYS VANILLA (0.6 Standard Drinks)
Smooth creamy vanilla ice cream with a 45mls measure of Baileys Original Irish Cream poured
over the top.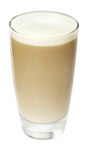 BAILEYS LATTE (0.6 Standard Drinks)
Pour 100ml of espresso (2 shots) into a latte glass. Combine 150ml of hot milk with 45ml of
Baileys Original Irish Cream and then slowly pour into the glass.