Batch Cook A Week's Meals - 80 Meals, No Fuss, Sorted
Save energy, time and money and stress less about feeding your baby so you can live more - let Baby + Toddler Meal Prep Plan show you step by step how to plan, shop, prep, cook, batch and freeze a week's healthy, nutritious meals for your baby in less than 2 hours. First step - choose the menu for the week. Second step - use the shopping lists to pick up the ingredients you need. Third step - cook the week's menu in one hit when you have time and stash in the freezer. Fourth step - assemble each day's meals as you need them. There are shopping tips and lists and menu plans with quick prep tips and fast assembly ideas, storage instructions and more than 80 no-waste recipes for summer and winter, so you can shop seasonally when produce is at its best, most nutritious and cheapest.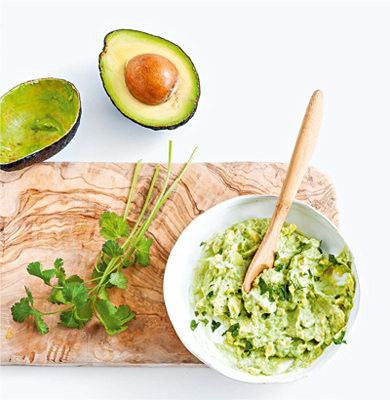 Keda Black is a French home cook and food writer. She was born in Zambia and is of a thoroughly mixed Scottish, Bourguignon, Spanish and Italian descent. Her food is never complicated or laboured and always delicious.

Baby and Toddler Meal Prep Plan
Murdoch Books
Author: Keda Black
ISBN: 9781760525415
RRP: $29.99
Photography by Pierre Javelle
Creamy Guacamole
Ready in 10 mins
Peel the avocado (it must be completely ripe), purée with a dash of lime and a few coriander leaves, and add a pinch of cumin and sweet paprika. Mix with 60 g (2¼ oz) cream cheese or thick yoghurt.
Offer this as an extra with a meal or even as a snack. A whole avocado will make much too much for a baby: the whole family can enjoy it!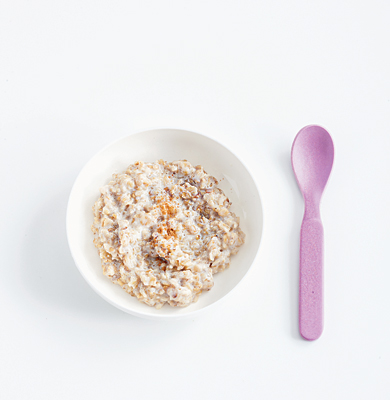 Porridge
Ready in 10 mins
From the age of 10 months, use regular rolled oats. Before then, use special baby cereals. Heat 90 ml (3 fl oz) milk. Once it comes to a simmer, pour in the ground oat flakes in a stream. Stir for 1 minute over medium heat, then lower the heat and cook for 3–4 minutes over low heat. Serve with 1 pinch ground cinnamon and a little peach purée.

Baby and Toddler Meal Prep Plan
Murdoch Books
Author: Keda Black
ISBN: 9781760525415
RRP: $29.99
Photography by Pierre Javelle