The Truth Has A Man On The Inside
Cast: Anne Hathaway, Mark Ruffalo, Tim Robbins, Bill Camp, Bill Pullman, Mare Winningham, William Jackson Harper, Victor Garber
Director: Todd Haynes
Genre: Biography, Drama
Rated: M
Running Time: 126 minutes

Synopsis: Based on The New York Times Magazine article, "The Lawyer Who Became DuPont's Worst Nightmare," by Nathaniel Rich, Dark Waters chronicles the one-man crusade that sought justice for a community exposed for decades to toxins in its own backyard.

Corporate environmental defense attorney Rob Bilott (Academy Award®-nominee Mark Ruffalo) has just made partner at his prestigious Cincinnati firm in large part due to his work defending some of the biggest names in Big Chem. When Wilbur Tennant and his brother Jim, two small-town West Virginia farmers, ask for his help investigating the local chemical plant for purportedly killing their livestock, he balks, explaining that he represents chemical companies, not plaintiffs. Yet, something about their story stays with Rob, especially when he realizes one of his fondest summers as a boy was spent at a neighboring farm.

During a drive to the area, Rob's observations don't quite align with his memories"there is something beneath the surface of this corner of Hill Country. He also realizes that nearly everyone in the community owes much to the local chemical plant in Parkersburg, operated by DuPont. The Tennants believe that whatever DuPont is dumping in their landfill is polluting their creek and has wiped out their herd of nearly 200 cattle. Still, many of their neighbors cling to the idea that the company continues to look out for them, as it has seemingly done for years.

Supported by his supervising partner in the firm, Tom Terp (Academy Award®-winner Tim Robbins), Bilott uses his intimate understanding of how chemical companies work. He files a complaint, undertaking a targeted suit that will uncover just what is happening in Parkersburg. Thousands of personnel hours and years later, Bilott finds that his obsession to ferret out the truth has not only jeopardized his family"particularly his relationship with his wife, Sarah (Academy Award®-winner Anne Hathaway)"but also his reputation, his health and his livelihood. Just how much is he, and by association, those around him, prepared to lose to bring the truth to light? What is the price for justice?

Anchored by a nuanced and poignant performance by Ruffalo, who also produced the film, Dark Waters tells the unbelievable David vs. Goliath story of an attorney with unwavering conviction who fought for decades to obtain justice for a community victimized by a corporation driven by greed.


Dark Waters
Release Date: March 5th, 2020


Statement From Todd Haynes, Director, Dark Waters
It's not every day that one receives a gift from Mark Ruffalo, but that's the only way to describe what would become the film Dark Waters.

Under his stewardship and that of Participant's, it was already a project on a rapid trajectory when it first came to me, only a year following the appearance of Nathaniel Rich's groundbreaking story in the New York Times Magazine. On first reading I was, like most people, astonished and outraged by the story Rob Bilott, the tenacious corporate defense attorney, unwittingly uncovers: the story of DuPont and Teflon.

However challenging it would be to dramatize, it clearly described a recent, ongoing saga of corporate abuse with searing cultural and political relevance"a project for which several talented directors might come to mind. But for some inexplicable reason, Mark had thought of me.

What Mark could not have known is how much a secret fan of this genre"the whistleblower film"I actually was. I would hardly be alone in my high regard for Alan Pakula's (and Gordon Willis's) "paranoia trilogy"" Klute. The Parallax View and All The Presidents Men, from the 1970's"or films that would follow in the coming decades like Mike Nichol's Silkwood or Michael Mann's The Insider. But there was something about these films that always gripped me, beyond the revelations of power gone awry. (No one watches All The Presidents Men to find out how corrupt Richard Nixon was.) Certainly, abuses of power, threats and cover-up"whether corporate, industrial or governmental"will be revealed. In fact they are the narrative expectation, often looming offscreen in advance of the stories. But the whistleblower film's true focus is on the little guy, his or her process, and the peril" psychic, emotional, if not mortal"faced by that individual who stands up to the truth.

In Dark Waters it is all anchored in the character of Rob Bilott, the unlikely hero par excellence, whose presumptions about corporate practices are turned on their head in his discoveries about DuPont. Mistrustful, unpartisan and constitutionally guarded by nature, Rob Bilott, like most classic whistleblowers, is already a solitary figure when the story begins. And true to form, the events that unfold only further that isolation. That this isolation, this stigma, is mirrored in the story's precipitating force, Wilbur Tennant, and can be seen spreading across the network of interdependent players, crossing class differences, afflicting public life, family life, church life in its wake, describes its unique insidious contagion. Despite these bonds, taking on powerful interests will shrink your world and rattle your faculties. A film like Dark Waters describes"in minute detail"that rupture.

Surrounding myself with a remarkable creative team, the film was shot on location in Cincinnati and West Virginia, mostly through a bitter winter. We were able to shoot in numerous actual locations and incorporate a wonderful range of local actors into our brilliant cast. This specificity of time and place can be felt in a visual language in which a cool observational style links the contrasting locations in an attempt to underscore their interdependence. What emerges is a complex, at times contradictory American landscape, though one in which the lines of economic power are clearly drawn"even as they are confronted with their limits.

It is often as a result of these contradictions, or improbabilities, that the Wilbur Tennant case and the historic class action that followed could ever have been waged. The unlikelihood of a corporate defense attorney working for the chemical industry reversing his sites and taking on a corporate behemoth like DuPont is precisely what provided Rob with the kind of time and resources required to succeed. So without Tom Terp and Taft Law's approval it could never have happened. Similarly without the willful persistence of a Wilbur Tennant, or a Joe Kiger, without the medical monitoring ruling in West Virginia, or the dual-state strategy linking Ohio law with West Virginia, or the support and balance he received from his wife Sarah, it's hard to imagine any of these remarkable outcomes"or the world ever learning about the dangers of "forever chemicals" like PFOA, lurking in every corner of our lives.

Yet rarely do these films end in slam dunks"(they are, after all, usually based on true events) and Dark Waters is no exception. Rather than concluding with the rewards of a win, it depicts the act of fighting as on ongoing condition, a primer for living imperfectly between knowledge and despair. In this way it keeps all of us within the story (a story that becomes our own).

In Dark Waters, what begins as a regional and national contamination of air and water systems results in a global contamination of human bloodstreams"in effect, materializing our interconnectivity as residents of the planet, if not the unelected victims of capitalist and ideological systems. But in the massiveness of this manmade catastrophe we are invariably linked, and our knowledge and awareness are what connect us to one another, like Rob to Wilbur, like Taft Law to Parkersburg, West Virginia, in what is both an unending struggle for justice and a fight for our lives.
- Todd Haynes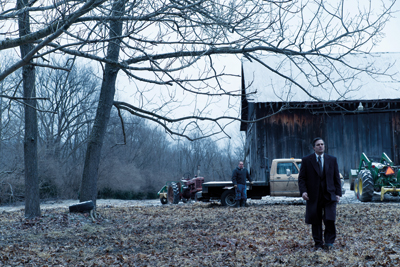 A Shocking, Heroic Story Of One Man's Quest For Environmental Justice

Dark Waters sees critically acclaimed filmmaker Todd Haynes (Far from Heaven) venture into new territory to tell a gripping story based on the explosive exposé that uncovered an urgent public health crisis and corruption at the highest levels. It all began on January 6, 2016, when The New York Times Magazine published Nathaniel Rich's riveting chronicle of the work of Cincinnati attorney Rob Bilott. Employed at the law firm of Taft Stettinius & Hollister LLP, Bilott became an unlikely crusader who bravely uncovered the dangers of a chemical that had been contaminating one rural community for years"and to punish one corporate giant responsible for marketing its uses.

The saga unfolds like a horror story: The Tennants, a family who had farmed the same sprawling property for generations, began losing their cattle in startling ways. The animals, once docile like pets, turned ugly and aggressive. Lesions covered their hides, their eyes were rimmed with red, white slime dripped from their mouths, their teeth blackened. When one black calf died, its eye was electric blue. Convinced that the cause was toxic runoff from the nearby Dry Run Landfill, where the Washington Works factory, owned by DuPont, disposed of its waste, Wilbur Tennant sought answers for years to no avail.

Desperate, he finally turned to Bilott, who had spent time as a child near the Tennants' farm in Parkersburg, West Virginia. "When we were first approached by the Tennants to try and help them figure out what was going on at this landfill, the world I had dealt with was regulated, listed materials"we thought this could be a fairly straightforward thing," Bilott says. "We'll help figure out what should be going into the landfill and look at the permits; we'll find out what chemicals are actually going in and what might be exceeding their limits."

After nearly a year, Bilott discovered just what they were dealing with""an unregulated chemical that didn't fit into that world. It opened into a much bigger, and much different, project," the attorney says. The substance in question is perfluorooctanoic acid or PFOA, which dates to 1951, almost two decades before the Environmental Protection Agency was established in 1970.

"Unfortunately, a lot of the federal rules and statutes that started coming out in the 1970s were primarily focused on new chemicals, things that were being produced and generated after that point in time," Bilott says. "There wasn't as much emphasis or review on things that were already out there, chemicals like this that had been used for decades. So now, we're looking at the consequences of that"never really going back and looking at this entire big group of chemicals that had been used for decades and decades with essentially no review."

What the attorney learned was shocking. DuPont had long understood that PFOA, could have wide-ranging, even lethal, effects. Yet, according to Rich's article, by 1990, the company had dumped 7,100 tons of PFOA sludge into Dry Run Landfill. Runoff from that landfill drained onto the land where the Tennants' cattle grazed. From that point on, Bilott made it his mission to secure justice not just for the Tennants, but also for anyone who had been exposed to PFOA"or "forever chemicals" as they're called, since they don't break down and stay in the subject's system.

For Mark Ruffalo, reading Rich's article set off personal alarm bells. As both an artist and a globally-minded environmentalist, Ruffalo felt that a film about Bilott's struggles could represent a convergence of his dedication to his craft and to the environment. A longtime advocate on climate change and increasing renewable energy, Ruffalo co-founded Water Defense in March 2011 to raise awareness about energy extraction impact on water and the public health; the following year, he helped launch The Solutions Project as part of his mission to share science, business and culture that demonstrates the feasibility of renewable energy.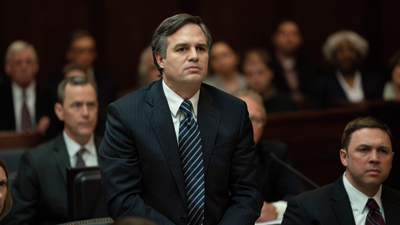 After some initial email exchanges, Ruffalo phoned Bilott with a pointed inquiry. "I said that I felt like there was a part of the story that wasn't fully explained in this article," Ruffalo recalls. "What I wanted to know from Rob was, was it more difficult for you trying to do this inside a corporate defense law firm that only represents chemical companies? Rob said, 'Listen, I'll tell you everything.' That was what I really needed to move forward."

"I just think to be a hero, you are going to face a lot of opposition, and from everywhere, sometimes," Ruffalo continues. "That is a real hero's journey. Plus, it is just great storytelling. The more you can layer in those complexities, just the better story it is, and the greater achievement it is when our hero does what he set out to do. At the outset, Rob really believes that corporations are people and in the concept of their self-governance. He reasons that this must be some simple oversight. What ends up happening is he uncovers this contamination and cover-up, perpetrated by DuPont and spanning 40 years."

For Bilott, a feature film meant yet another way to communicate the import of the threat to health and safety. "It's a tremendous opportunity to be able to make people understand the nature and extent of this public health threat," he says. "But not only that"how does something like this happen in the United States? In what we should be thinking of as the most sophisticated country on earth, how could a massive worldwide contamination problem like this not only occur, but originate here in the United States? This film can convey to people in an understandable way that not only is this happening, but how it happens."

Soon afterward, Jeff Skoll's Participant came onboard. Known for socially conscious films such as the Academy Award®-winning drama Spotlight"which chronicled the Boston Globe's Pulitzer Prize-winning investigation into systemic child sex abuse in the Catholic Church and which featured Ruffalo in an Academy Award®-nominated supporting role as journalist Michael Rezendes"the company was an ideal fit for a movie with an important message about environmental justice. Screenwriter Matthew Michael Carnahan, who had previously penned the gripping real-life drama Deepwater Horizon for Participant, was hired to adapt Bilott's story for the screen. Once an early draft was complete, Ruffalo sent the script to filmmaker Haynes in the later part of 2017 to get a sense of his interest in directing the project.

Although Ruffalo and Haynes had not previously worked together, each was an admirer of the other's work. Haynes was perhaps uniquely suited to tell the story, having made beautifully realized films that depicted themes of the outsider in Carol and Far from Heaven and environmental contamination in Safe and Poison that contributed to cultural conversation.

Indeed, the Academy Award®-nominated writer-director says he was instantly hooked by Bilott's story and excited by the prospect of exploring a new genre. "Dark Waters is a little outside the kinds of films I'm mostly associated with, but it just so happens to be a genre film: the whistleblower film for lack of a better definition, which I've always loved," says Haynes, who cites such landmark films as All the President's Men and The Insider as particular favorites.

At the time, Haynes was focused on completing post-production on his soul-stirring film Wonderstruck, but when he was ready to seek out his next project, he knew exactly what it would be. He turned to his long-time producing partners at Killer Films, Christine Vachon and Pamela Koffler, who eagerly signed on. "This is a story that needs to be told," Vachon says. "To me, what makes the movie work is that it's a fantastic whistleblower film. What attracted me is looking at what makes somebody willing to do that, because it tends to upend one's life in ways that are mostly not good. Most people who go into such a situation recognize that and know that they will be going in the face of a lot of the things that give them stability. The psychology, the drama of that really fascinates me."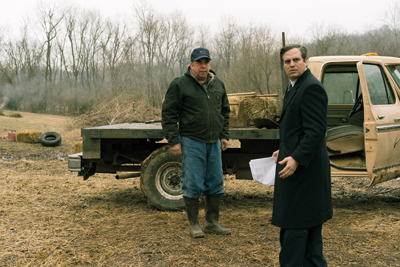 Adds Koffler: "What stood out for me was how well the script digested a huge amount of technical information, from chemical, legal and environmental perspectives, how a case works its way through the legal system on a state and federal level, to the health repercussions involved"there are so many sections to the story. Compressing it into a feature-length digestible form with great drama was a big challenge…but very well done, I have to say."

To make sure every detail underpinning the drama of the screenplay was as accurate as it could be, Ruffalo and Haynes, along with screenwriter Mario Correa, who came on board for script revisions, traveled to Cincinnati in May of 2018 to speak with figures from Bilott's professional life, including Thomas Terp, a partner at the firm who was Bilott's supervisor, as well as Bilott himself.

"It was a real privilege to be able to meet and spend time with Mark Ruffalo"he is really one of the nicest, most down-to-earth, genuine people I've ever met," Bilott says. "He was committed to sitting down and trying to understand what transpired over these 20 years"not just the legal aspect, to move these issues along through the court system, but also what was going on at a personal level. He focused on the personal impact, not just for me, but also for my wife, my family, my partners at the firm."

Haynes and Correa also traveled to Parkersburg, West Virginia, to meet with the other major figures in the saga, with Bilott along for the road trip acting as their tour guide, and saw first-hand the Washington Works property, an enormous facility 35 times larger than the Pentagon. "It was this massive plant spewing smoke and emissions," Haynes says. "You feel it penetrate your skin, this fog and haze that you've entered. Your vision is sort of filtered and tainted by it. It doesn't really shake off for quite a while after leaving."

Although Haynes had made numerous films with characters inspired by real-life people, the level of authenticity required for Dark Waters was something new for the filmmaker, and not something he took lightly. "That was the biggest challenge from the get-go"how to be true to the facts, honor the specificity and uniqueness of these characters and their experiences, but make it accessible to an audience, make it something that an audience can follow and be engrossed by the story," Haynes says.

Recasting Reality: Building Dark Waters' Ensemble Of Actors

From the start, Dark Waters had a powerful leading man in Mark Ruffalo, the gifted actor who has been nominated for an Academy Award® three times in his long and varied career"for his performances in the fact-based dramas Spotlight and Foxcatcher and the wistful examination of family, The Kids Are All Right. Still, portraying Rob Bilott was far from a straightforward assignment. Beyond understanding the ins and outs of his winding legal journey, Ruffalo needed to understand and embody the principles and convictions that led him to stand up against DuPont at great peril to his livelihood and his family.

He's also a man caught between two worlds: he has roots in small-town West Virginia, where he spent portions of his childhood, but he's also an attorney at one of Cincinnati's most high-profile corporate law films charged with defending clients from lawsuits, not filing suits against them. "He is living in a class that is above the one he grew up in, and there are class clashes going on within his family," Ruffalo says. "All of this makes for a balancing act"he is straddling this echelon of lawyers who are all really well-bred and well-schooled, and he is not really a part of that. And then there's this schism of plaintiff/defense attorney. I think all these dichotomies is why Rob Bilott was able to bring down one of the biggest corporations in the world."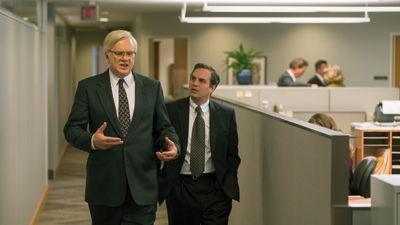 Haynes was struck by the incredibly thorough approach Ruffalo undertook to play Bilott. "Mark paid such acute attention, spent so much time with Rob and his family, and observed his physicality, his gestures, the way he walked and stood. Mark barely smiles in the film. There's an armor that he wears that's indebted entirely to what he observed in Rob Bilott."

For the role of Rob's wife, Sarah, herself a former lawyer who gave up her career to raise their three children, the filmmakers turned to Academy Award®-winning actress Anne Hathaway (Les Misérables). "We all saw that Sarah is a very real, specific person," says producer Pamela Koffler. "Anne really dimensional-ized her and brought to the role a sense of a woman who consciously chose her path. She understood that her husband's passion and commitment to this case was important to support, but it took a great toll on the family. Anne brings that complexity to all of her scenes."

Hathaway encountered both the Bilotts and the environmental case simultaneously when she first opened the script. She remembers, "I learned about the story when I received the script, and my reaction unfolded slowly. At first, I was really fascinated by it, then angered, then I felt a huge range of emotions as I realized that it was ongoing. I think in David and Goliath stories, we expect to see Goliath fallen at the end, and that's not exactly the case here. I kept waiting for that ecstatic release moment at the end…and then I realized that this is not that story. This is harder. This story is more reflective of reality, and something that involves all of us. So, at the end of it I felt more awake"I wanted to be a part of it. If it's going to be about all of us, I wanted to be there."

Hathaway's commitment notwithstanding, it did take a sit-down with Todd Haynes"and later, Sarah herself"to assuage slight hesitations on the actor's part. "When I first got it on the page, I had a reaction based on a clichéd assumption"there's the Rob character, and then, the wife," Hathaway says. "Todd told me about Sarah Barlage Bilott and who she is. I got brought down to Earth from my own assumptions about what a Midwestern housewife was. Sarah is vivacious, powerful. She has so much strength, and she's full of contradictions. You can't tell everything about her just by one aspect of her. I really had to meet her and get to know her. I'm not sure that I figured out all of what she's about, but I think I got enough to hopefully give people a good glimpse."

Rob finds an unexpected source of support for his quest in his supervising partner at Taft Stettinius & Hollister, LLP, Tom Terp. Although the two weren't necessarily close friends, Terp admired Bilott's work ethic, and his initial reluctance over Bilott taking the Tennants' case gave way when he was presented with evidence of wrong-doing.

"As Rob's boss, he conveys what's at stake for Rob," Koffler says. "This is nothing less than his standing as a partner. He also very subtly provides a moral compass when he permits Rob to take on the case. You get the sense that what's central for Taft is the law. The law needs to be respected, and if that starts to get messed with, as lawyers"even corporate defense attorneys"they're not going to stand for it. So, I think, in very economical strokes, Tom represents those two possibly opposing forces."

Known for his own activism, Tim Robbins brought his own acumen and strong moral compass to the part. "I'm always looking for the unexpected in the characters I play," Robbins says. "Tom Terp is the exception to the rule in corporate culture, which tends to protect itself. People don't usually cross lines, generally. They tend to remain silent or willfully ignorant of information that might challenge their worldview and their power structure. Tom was someone that dared to go against that. I felt we should be calling attention to people like Tom"it might empower others in positions of power to do the same."

The role of Wilbur Tennant went to Bill Camp, whom Koffler describes as "one of New York's most treasured actors." She continues: "He fully disappeared into Wilbur's character. The timbre of his voice, his physical appearance, his commanding presence, Bill ingested all these qualities." Adds Haynes: "Wilbur Tennant was tough. Even when Rob had completely put his job and reputation and family and mental health on the line to take on this case, Wilbur wasn't content to just get a settlement from DuPont. He wanted the truth to get out. He wanted this to be known to the world."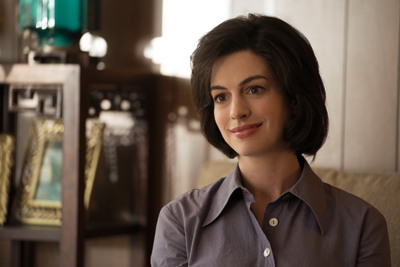 To prepare, Camp studied footage of Tennant, who died from a heart attack in 2009 while battling cancer; Tennant's wife, Sandra, died from cancer two years later. "My character has a very simple life and a very strong moral understanding and balance of what's right and what's wrong," Camp says. "He's passionate and fiery. There's a simplicity to that"it's foundational to his and the overall story. He has a natural human reaction to being lied to, to being wronged. His life has been completely upended, if not destroyed, by the corruption of this company. He sees this wrong done not just to him, but an entire community and the natural world. His only response is to take on this entity more powerful than himself."

Determined to protect DuPont is the company's in-house corporate counsel, Phil Donnelly. Haynes felt strongly that Donnelly shouldn't be portrayed as a two-dimensional villain, so the role went to Victor Garber, the Emmy®-nominated actor known for his work on series such as "Alias" and films including Titanic. "Victor has polish and charm, but when he has to shift, he makes that turn with precision and force," says Koffler.

"The character is a company man, in thrall to his own conviction," Garber says. "I thought this is one of the best screenplays I've read"and I read a lot, and I'm very tough on writing. I was completely taken in immediately. As far as research, I just kept going back to the script and the articles. My reaction was one of obsession, which is rare for me. I really bored a lot of people with the case over dinner, literally to the point of, would you please stop talking about this?"

Once the case expands to the potential damage to water districts beyond the Tennant farm, other attorneys enter the picture, including plaintiff's attorney Harry Deitzler, played by award-winning actor Bill Pullman. "He creates yet another contrast to the many lawyers that are in this movie"it needs some distinctive flavors," Vachon says. "Harry is a bit brash, he's a big personality. But he is a strategist with tactics, and Bill brings those aspects to the part." Offers Pullman: "I guess you could say Harry is a version of an ambulance chaser, personal injury lawyer. Harry had been on the Parkersburg City Council for 12 years… He has the ability to bring people together from all sides"I think that made him a perfect candidate to be on the legal team."

Academy Award®-nominee Mare Winningham (Georgia) was cast as Darlene Kiger, who, along with her husband Joe, served as lead plaintiffs in a 2001 class-action lawsuit against DuPont over dangerously high levels of PFOA, also known as C8, in the Parkersburg region's drinking water supplies. "She brings her grounded wisdom, warmth and gravitas to the character in her special way," Koffler says.

Explains Winningham: "Darlene and Joe represent the 'people next door,' that this could happen to anyone. I think it was very hard for the residents to believe that this company could be malicious. Everyone was too trusting. Joe received a letter from their water company, and it made him question: what does DuPont have to do with our water? He started tracking down answers, and it snowballed. He got in touch with Rob Bilott when he realized that it was bigger than anyone could have imagined. Darlene was so willing to support Joe, even though she had an additional complication of having an ex-husband who had worked at DuPont. They both are very brave, to take this stand amidst gossip, stares and comments, in a community indebted to DuPont."

Finally, William Jackson Harper plays James, a junior associate at Bilott's firm who believes the attorney's work should cease. "I am someone trying to climb the ladder in this corporate defense world that is now suddenly in ethically murky waters"we're looking to prosecute the very people we serve," Harper says. "James' role is to actually push to shut the case down. He thinks it's a dangerous violation of their ethics to pursue this. It becomes divisive for my character, and for some others within the firm."

Rounding out the ensemble is Louisa Krause as fellow Taft attorney Carla Pfeiffer; Jim Aselvandre as Wilbur's brother, Jim Tennant; Denise Dal Vera as Wilbur's wife, Sandra; Richard Hagerman as Joe Kiger; Kevin Crowley as attorney Larry Winter; and Abi Van Andel as Bilott's paralegal, Kathleen Welch.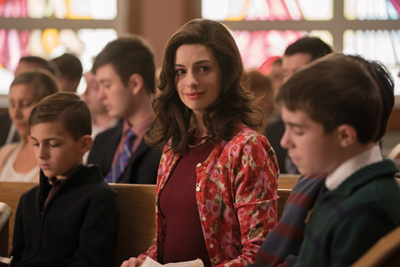 Striving For Truth: Gaining Insight From The Real-Life Players

In taking on a "real world" subject, the Dark Waters filmmakers were pointedly aware of the tight wire walk it would take to create a compelling feature from a story decades in the making. Producer Pamela Koffler points out, "In putting this onscreen as a feature film, not every single character can be represented. Not every nuanced twist in the tale can be shown. A certain amount of compression and creative license needed to be taken. That said, there are unbelievable turns in this story that could be represented exactly the way they happened."

As luck would have it, many of the actual "characters" were available and amenable, working with their on-screen counterparts in the service of verisimilitude"chief among them was Rob Bilott. Spending time with Bilott, Mark Ruffalo came to discover one of the core traits of his character: "What Rob does beautifully is he never showboats," Ruffalo says. "It is always about the team. It is always about the facts. It is never emotional. He never makes assumptions."

Anne Hathaway was struck by the ways in which Bilott and Sarah Barlage Bilott complemented one another. "They're a good match," Hathaway says. "Sarah's really outgoing, vivacious and chatty, and Rob's very stoic, understated and quiet. I wondered how much their differences allowed them to move through this, but they share common values. It's important to them to be good people, people of service, and I don't believe they think of themselves as special. That was one of things I couldn't believe, was how humble and grounded they are. It was beautiful getting to re-create that."

Before production began, Tim Robbins reached out to Thomas Terp via Skype to chat. "The challenge of playing someone who's a real person, you want to honor who they are," Robbins says. "You don't want to over-romanticize but bring a humanity and a certain fallibility. It doesn't do anyone any good to create unbelievable saints or villains. In the case of Tom Terp, it was a little complicated. He wasn't a knight in shining armor. He was a man faced with an illegality that was undeniable, and he chose to go against his company's culture to hold DuPont accountable"not an easy thing to do."

By contrast, Bill Camp relied on six hours' worth of taped depositions to help shape his portrayal of Wilbur Tennant as well as conversations with Bilott and Wilbur's brother Jim Tennant and Jim's wife, Della. "In the deposition, he's centered, quiet, not nervous or put off by the attorneys," Camp says. "Watching those was hugely helpful in getting his vibe, but one of the best tools was the videotapes Wilbur made himself documenting all of the damage to his farm, the dead deer, the rotting fish, the dying heifer"it was horrific and painful to watch.

"But listening to him in the background, while he was filming all of this, the passion behind his opinions really starts to fly out," Camp continues. "This man was different than the one described to me by his family. That man was funny, quiet. And now to hear this passionate, focused voice, he's pissed, and he wants somebody to pay for this. Out on his farm, out in the air, he's active, motivated, railing at the injustice, that was the burning engine that drove him. That, to me, was key."

Although Victor Garber's character is named Phil Donnelly, the moniker was invented for the film. Still, the actor spoke to the man on whom the character is based to help inform his performance. "I mostly spoke with him about his relationship with Rob Bilott, which was an important one," says Garber. "I've played a lot of real people, and there's a sense of honoring the person, not making a decision on whether they are good or bad. In the end, you have to play a three-dimensional human being, whatever you take from reality or not."

Harry Deitzler made himself available to Bill Pullman throughout production, and Pullman frequently phoned Deitzler with questions as they arose. "It's 18 years of my life, at this point," Deitzler says, adding, "It's more important to me that the people who were affected have their story told than anything about me."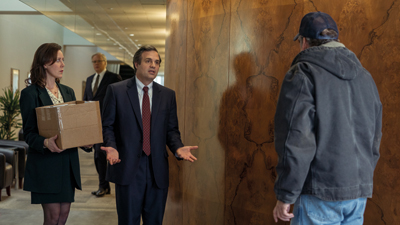 Pullman relished his open line of communication, and in addition to the clarifications on points of the case, he mined a great deal of his character through observation. Pullman says, "Harry's refined, with that Southern thing. There are moments when he drops into something…folksy. It's a familiarity, something that he uses to connect to people on maybe a heart level. I really wanted to be able to articulate those moments."

Through their committed involvement in the project, Parkersburg residents Darlene and Joe Kiger felt at times as though they were reliving this challenging period. "Joe has never stopped from day one, and I wanted to support him," Darlene Kiger says. "He's had two major heart attacks and 10 stents put in. Even at the hospital, I'd say, 'You've got an interview coming up. Should I cancel?' He'd tell me, 'Absolutely not.' He has lived and slept this for 20 years, and my pride cannot say enough how amazing he has been. It's still hard living there. We've never thought about leaving. It's home. We stay right here. That's something else that makes me feel proud is our strength to see it through."

Joe Kiger matter-of-factly acknowledges, "We kicked the right rock over, I guess, and found out about the C8. The more questions we asked, the deeper we got, the more we found out that there was more to the story than anyone actually thought. I think the best way to explain it is a matter of trust. You go to the spigot, you turn it on, you expect clean drinking water. People put an awful lot of faith into corporate America. Now, when you go to draw water, you have to be careful. This is bound to open a lot of people's eyes."

For William "Bucky" Bailey, the impact of DuPont's actions was felt the day he was born. His mother, Sue Bailey, continued her job at the Parkersburg plant while pregnant, and her tasks included cleaning the vats used in C8 production. Bucky was born with birth defects strikingly similar to those detailed by C8's original producer 3M in gestating rats exposed to the chemical. His life included myriad surgeries to correct facial differences"he makes an appearance as himself in the film.

"After seeing the script and understanding what they are doing, it made me feel empowered, almost," Bailey says. "You read stories about how mothers lose their sanity because they don't feel like they are equipped to deal with a deformed child. That aspect has given me a new love for my mother. The years of her telling her story, fighting with DuPont, not being taken seriously, being told she was a liar"I have a huge appreciation for her."

About The Production: The Look Of Dark Waters

Principal photography on Dark Waters began on location in Cincinnati, Ohio, on January 14, 2019, but long before cameras began to roll, Haynes and the producers brought together a remarkable crew to help tell the story of Rob Bilott's fight as truthfully as possible. To that end, Rob and his wife Sarah Barlage Bilott spent time on set during filming.

"Todd has derived a lot of inspiration and grounding from the authentic contributions, what really happened, and utilizing that as a point from which to build cinematically"he takes that beginning of truth and infuses it with his vision as a filmmaker," says producer Pamela Koffler. "He would constantly ask Rob questions, 'How did you take notes? How did you pack the boxes? How did you systematize tons of information?' Everything from his habits, to his hand tremor, to what his family ate for dinner"all those little ways in which the culture of the workplace, the culture of a family originate the storytelling. Then, all the departments can bring that into a frame and tell a story, beginning with what really happened."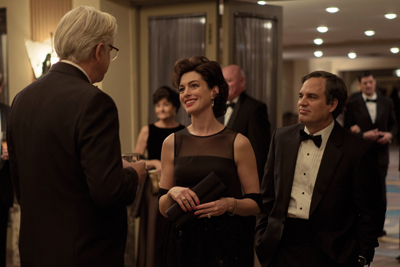 Adds producer Christine Vachon: "I've been working with Todd for more than 30 years. He takes such care of every single thing in the frame, and everything is contributing to the story he's telling"a prop, a camera move, costume, hair"every detail is carefully thought out. And what's incredibly exciting is that he really hasn't done anything like this before. Watching him move into a genre that he loves but hasn't had the chance to really exploit is wonderful…and he's doing it in a very visual and muscular way."

To film Dark Waters, Haynes chose to continue a collaboration that dates to 2002 with his Far from Heaven cinematographer Edward Lachman, who received Academy Award® nominations both for that film and for Haynes' 2015 drama, Carol. "Ed is a perfectionist," Haynes says. "Ed is an artist. He commits himself to the work and to the details like no one I know."

Also among the gifted behind-the-scenes artisans Haynes turned to as his collaborators was production designer Hannah Beachler, who, earlier this year, became the first African American to win the production design Academy Award® for her groundbreaking work on Marvel's blockbuster Black Panther. Although a first-time collaborator with Haynes, Beachler brought, in addition to her award-winning C.V., a family history that directly related to the subject matter. She grew up in Centerville, Ohio, and attended universities in Cincinnati and Dayton.

"The small-town, rural life"I grew up in that manner in some ways," she says. "My father was an architect, and we grew up in the middle of the woods. My neighbors were farmers; my sister's kids are farmers. I understand that type of life. Rob is a man who is struggling with his place in these social constructs"that fascinated me."

Early on, she took to the road to visit the various people and places glimpsed in Dark Waters as part of a mission to contribute to the production's authenticity. "We first went to the Tennant farm in Parkersburg and met Jim Tennant"he took us on his tractor and talked about his land," says Beachler, "You want to be around the real people and places as much as possible to pick up the textures and little nuances of their lives. We're not duplicating"we're capturing an essence for a narrative film. This was a really important piece. Then, it became about how each of these families created their home"the Tennants, the Bilotts, the Kigers. What was important to them, reflected in these different environments."

Even for a story set during the recent past, there were other sorts of research involved as well: "This is the late '90s, early 2000s," Beachler says. "It's still a really ambiguous time period that we all kind of remember but have forgotten at the same time. Who had what technology, like which cellphones? Televisions? What would be on desks in lawyers' offices? It's also interesting because Taft, as with other big firms, were beginning to brand themselves, advertising for legal services. So even they were switching tradition. Research played a huge part in how this film looks."

The production took advantage of many real-world locations, shooting at the offices of Taft Stettinius & Hollister, LLP, and using the Hall of Mirrors in the Hilton Nederland Hotel, where the firm had their partner dinners. (Rob and Sarah Barlage Bilott appear as guests in the Ohio Chemical Alliance 1999 Annual Dinner scene set at the hotel.) But that was only one advantage of shooting in Cincinnati, according to Vachon. "It's been great to show off the city, instead of trying to have it represent somewhere else," says the producer, whose Killer Films has made five features in the Ohio city. "There are a lot of reasons why we love shooting here"a great variety of locations, passionate and dedicated crews and terrific local casting."

Having filmed Carol in Cincinnati, Haynes was excited to return once more"in fact, it was critical to properly telling Bilott's story. "Cincinnati was a city I really enjoyed," the filmmaker says, adding of Dark Waters, "This was the first project I know of that really is set in Cincinnati and is specific to that place and in fairly recent history. That allowed us to be able to embrace this place and what was really unique about it without dressing it up and hiding what it was. It offered us such visual range and uniqueness."

Beachler was particularly taken with the Taft offices, located in the heart of Cincinnati's central business district. "Filming in the location where it happened is inspiring, but it's also a great-looking location," she says. "The layout of the structure, with the angles and the twists in the corridors, provides so many ways to shoot. It fits perfectly with Todd's telling of the story." Working spaces inside Taft were tapped as Tom Terp's office, a conference room, reception area, a break room and those winding hallways.

A working farm in Colerain Township not far outside of the city was chosen to stand in for Wilbur Tennant's farm, while the nearby community of Hamilton doubled for Parkersburg, West Virginia's main street, houses and churches. Meanwhile, the Bilott home was resurrected in a "builder's plan" Hamilton County home from the period and dressed to take it back to the late '90s. For the filmmakers, the two family's homes were deeply connected. "We really wanted to mirror the houses," says Beachler. "Todd's vision was that we were not separating these families. There's a lens we view society through, which picks up people's differences within class structures, but we wanted to concentrate on the humanity that runs through everyone."

That same mandate extended to the costumes designed by Christopher Peterson, who previously had collaborated with Haynes as assistant costume designer on 2015's Carol. "We are always aware of the differing worlds this story takes place in," Peterson says. "Early on, you get Wilbur and Jim Tennant in their work clothes waiting in the lobby of this corporate Cincinnati law firm. Taft is a very corporate world. It's flat, darker, cooler, unfussed. Maybe there's a tie that stands out, but suits as equalizers. Later, there is Rob in his top coat and suit, getting out of his car in Parkersburg. It's a study in contrasts, with Parkersburg as a much more textured environment. Plaids and denims, work wear, people not giving as much thought to what they're wearing."

"Todd's directive was to distinguish these worlds, these fish out of water," Peterson continues. "Then later, you realize the heroic sides of these men because they ventured outside of their own worlds."

In an initial meeting with Mark Ruffalo, Peterson was handed what would become a key to his character schemes for the Bilotts"a few snapshots of Rob, Sarah and their children. This led to the discovery of years of family photo albums meticulously organized by Rob with the same attention to detail he'd applied to sifting through decades of DuPont's internal records.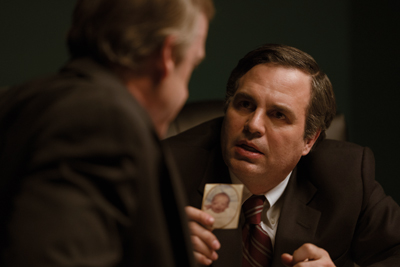 "Every year that we cover in the film, from 1998 to 2013, was suddenly there in front of me," Peterson says. "Month by month, for years"I had access to them." Peterson also spent an evening with the Bilotts at their home, paging through the photos, asking specific questions. At one point, Sarah mentioned that many of the clothing pieces in the photographs were still upstairs in their closets. "I started to look at her clothes, and Sarah asked, 'Do you want to take these?'" Peterson says. "I looked at the size"it was Anne's size also."

In addition to verisimilitude, subtlety was also important. "These clothes are in service to the message," Peterson says. "A flourish might take away from the seriousness of what is being said."

It's true"the extraordinarily accomplished filmmaking is all in service of something greater, an important examination of corporate malfeasance and one man who risked everything to expose wrong-doing. "There are so many layers to this movie, and of course we want people to come out feeling they've seen extraordinary performances, cinematography, design, filmmaking," Vachon says. "But we also want them to come out having a new point-of-view on the way this has insidiously affected our lives, and what our response to it has been as a country."

Call To Action: The Fight Continues

Dark Waters might be complete, but its timely story of an environment under threat is far from over. "The movie has burning resonance for what's happening right now in our political landscape, in our environmental landscape, in our regulatory landscape," says director Todd Haynes. "We've been watching the environmental mandates for water, air, endangered species, and of course climate change be systematically unraveled, and so everything is at stake right now. There's an urgency to get this film out into the market, and to let people start to talk about it and hear the story and see it through the experience of the individuals themselves who made it all happen."

To help amplify the movie's central message about the power of one ordinary person using their voice to change the world, Participant will build a campaign to fight forever chemicals, bringing forever chemicals from the margins to the mainstream and demanding stronger protections from leaders in office. Additionally, the campaign will call on consumers to stop buying products that are made with forever chemicals and will encourage business leaders to join the growing movement to remove forever chemicals from their products and shelves. All the activity will be housed at www.fightforeverchemicals.com where people can take action to protect themselves and their community.

"I am a huge optimist, in that I believe in the power of the individual," offers Tim Robbins. "One person can stop a mob. One rational voice can change public opinion. It doesn't have to be a massive movement before it's a righteous cause. Who is going to hold those in power responsible? I believe it's the individual. It is the Robert Bilotts of this world that give me hope for the future."

Adds Anne Hathaway: "Rob Bilott's not in it for the glory. He's not in it for the instant gratification. This is a long, long path that he's walked, and he'd be the first person to say that he hasn't walked it alone. That's one of the things I think the film does so successfully is show that this remarkable person, within an environment that was flawed, was ultimately really supported. Together, they were able to do something. Now, that's not just the end of the story. One of my favorite things about the movie is what happens next. What happens next is…us. We have to show up. We have to show up for our planet, each other and ourselves."

Dark Waters star and producer Mark Ruffalo echoes those sentiments: "What we are talking about is the power of the individual to affect massive change, with the help of a community," Ruffalo says. "I think the ultimate message is that we need each other. No one else is going to do it for us. No one else is going to make the world a better place. It is us together. And this story about water transcends all political divides, ideological beliefs, sex, race, religion. We all know inherently how important it is for us to have clean water, and it is by framing these massive problems in these kinds of ways that I think we will see real positive change in the world."

The Ohio attorney, the man who stood up for what was right, Rob Bilott, says that his greatest hope for audiences who see Dark Waters isn't to know his name or his specific story"it's to realize that each and every one of us can make a difference in the world.

"One of the things I'm hoping that people will come away with when they watch this film is to understand that there is incredible power in one person," Bilott says. "We're in the United States. We have a legal system that may have problems, but it's still probably the best legal system there is in the world"where an individual can actually take on a huge multi-national corporation or other powerful entities, be able to go into a courtroom and stand on equal footing…and get justice. There is a power in an individual who persists"if you stand up for what you believe and keep pursuing, real change can happen. Just one person, one farmer, one community"they can take on what look to be insurmountable forces and actually make dramatic change and hopefully, make the world better for all of us."

Dark Waters
Release Date: March 5th, 2020