Cast: Bruce Willis, Willem Dafoe, Bobby Cannavale, Edward Norton, Alec Baldwin, Leslie Mann, Gugu Mbatha-Raw, Cherry Jones, Fisher Stevens, Michael Kenneth Williams, Ethan Suplee, Dallas Roberts, Josh Pais
Director: Edward Norton
Genre: Crime, Drama
Running Time: 144 minutes

Synopsis: Lionel Essrog (Edward Norton), a lonely private detective living with Tourette Syndrome, ventures to solve the murder of his mentor and only friend, Frank Minna (Bruce Willis). Armed only with a few clues and the engine of his obsessive mind, Lionel unravels closely guarded secrets that hold the fate of New York in the balance. In a mystery that carries him from ginsoaked jazz clubs in Harlem to the hard-edged slums of Brooklyn and, finally, into the gilded halls of New York's power brokers, Lionel contends with thugs, corruption and the most dangerous man in the city to honor his friend and save the woman who might be his own salvation.

Oscar nominee Edward Norton ("Birdman or [the Unexpected Virtue of Innocence]," "American History X," "Primal Fear") directed, wrote, produced and stars in "Motherless Brooklyn." The film's journey to the screen began in 1999 when Norton saw the cinematic potential in Jonathan Lethem's novel Motherless Brooklyn and its unforgettable central character. But from the beginning, Norton aimed to transpose Lethem's contemporary characters into a different period and plot and give it a distinctive atmosphere by re-setting the drama in the 1950s"a time of great change in New York City

Motherless Brooklyn
Release Date: February 27th, 2020


About The Production
"Oh, it is excellent to have a giant's strength,
but it is tyrannous to use it like a giant."
-William Shakespeare

The beating heart of Edward Norton's meticulously crafted private-eye mystery is a highly original and poignant riff on the noir detective"a man driven into the darkest shadows of 1957 New York City by a need to understand a world that has left him a misjudged outcast. This is Lionel Essrog, whose over-charged brain would seem to bar him from the classic detective realms of the smooth and the no-nonsense. But in making Lionel the hero of a story about power and dispossession, Norton upends a hard-boiled character integral to American cinema and reimagines him through an emotionally stirring prism of chaos, need and vulnerability.

When Lionel attempts to find the killer of the only man who ever cared about him, his boss Frank Minna, he is lured deeper and deeper into the city that made him. His compulsion to make order from mayhem, to put all things broken back together again, leads him into the very structural framework that holds up modern New York and into the visionary, if venal, realms of the men who drove its Mid-Century ascent. His search for simple justice becomes an epic odyssey"one that takes him into timeless forces not only of ambition, greed, bigotry and the dark allure of wielding power, but also the countervailing forces of music and emotional connection.

Almost two decades ago, Norton first read Jonathan Lethem's inventive, genre-bending novel Motherless Brooklyn and fell in love with its hugely energetic, highly unlikely narrator. Lionel might openly dub himself a "freakshow," but Norton saw in him a universally human quest to untangle the threads of who he is and how he might rise above a chaotic world.

"I was very taken with this orphaned kid who grew up on the mean streets of Brooklyn, who is afflicted with Tourette Syndrome and obsessive-compulsive disorder; yet, who is also extremely bright and has this compelling way of seeing the world," Norton says. "There was a very positive side to Lionel's obsessive personality, which is that he holds information, as he says, like 'glass in the brain.' Lionel can't let things lie, he can't not pull on a thread, he can't stop thinking about things that haven't yet fit together. So, as a detective, he has a relentless compulsion to figure out what's really going on around him that I found exciting and moving."

Norton continues, "Jonathan created a character at once funny and poignant, one who you instinctively root for because you can see what he's really like on the inside. I've always been drawn to underdogs and I fell in love with Lionel as a kind of underdog hero."

Yet, just as Lionel often gets the urge in his mind to take the things that matter most to him apart, so too did Norton feel the lure to play with this character who held him so rapt. Norton couldn't help but do something he knew broke all the rules: he imagined dropping Lionel into an entirely different timeline and series of events from the book. At the same time, Norton wanted to keep Lionel very much a motherless child of Brooklyn, a detective on the trail of his mentor's killer, a verbal virtuoso and a man deeply attuned to the mysteries and fireworks of the human mind. He wanted the movie, like the book, to be at once an homage to noir and an open-eyed, soul-searching love letter to New York in all its aspirations and mayhem"in fact, he wanted this idea to take the lead.

When Norton approached Lethem with this radical notion of shifting his acclaimed novel's narrator into fresh territory, he knew the risk was real that Lethem might be appalled. Laying his cards on the table, Norton told Lethem straight out that much as he intended to be faithful to the spirit of Lionel, he aimed to entirely switch up the plot.

As it turned out, Lethem was open to the idea. Even better, he was intrigued.

"The novel is contemporary to the `90s. But the characters have such a `50s gestalt to them"they speak and act like men out of time," notes Norton. "This works beautifully on a literary level, but I was very transparent with Jonathan that I felt in a film it could feel ironic if you had guys in our times talking like noir gumshoes. Fortunately, Jonathan agreed. He said the plot was always secondary to the character in his mind and if I wanted to send Lionel off into another adventure, that was just fine with him."

Norton already knew precisely where he wanted to take Lionel. "I've long been interested in what was happening behind the scenes in the development of New York in the late 1950s, when the old New York became the modern city," he explains. "It felt like a very charged place to put Lionel. Thankfully, Jonathan is as passionate a student of New York as I am, and he completely understood what I hoped to do, so I couldn't have been luckier."

Lucky as he felt, Norton couldn't rush the process. It would require exhaustive research but also a very tricky, polyphonic twining of history into a fictional creation. Norton worked on the script off and on over the next decade, and then fought several more years to bring it to the screen. In the same period, he would achieve acclaim for a diverse range of roles ranging from "Fight Club" and "25th Hour" to "The Illusionist," "Moonrise Kingdom" and "Birdman," as well as making his directorial debut with the romantic comedy "Keeping the Faith."

Yet as time pressed on, the themes of the story kept resonating more and more with social and political concerns simmering just beneath the surface of American culture. By the time production began, the film's 1957 New York"that fork in the road when choices were made between unchecked ambition and a more just city"felt like a mirror for our own era.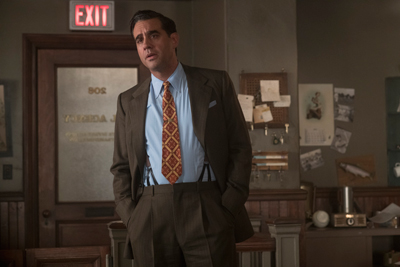 As he carved Lionel's new story, Norton let the chase for Frank Minna's killer take him deeper and deeper into the labyrinth of a city then forging both its high-minded beauty and the undercurrent of inequity that continues today.

Norton brought Lionel into smoky jazz joints where he finds something that breaks through his brain's chatter to touch his soul.

But he also turned Lionel's search for Frank Minna's killer into a confrontation with a giant: Moses Randolph, the ambitious developer remaking the city, portrayed by Alec Baldwin. In Randolph, Lionel discovers crime beyond anything Minna ever taught him"uncovering corruption, discrimination and wholesale destruction of neighborhoods taking place in broad daylight as the city grows to the spectacular benefit of some and at the devastating expense of others.

In a twist on Balzac's famous dictum "every great fortune is built on a crime," Norton began thinking about the idea that "every great city is built on a crime." If Los Angeles's original crime was pilfering the water so necessary to its growth, New York's original crime was building its soaring infrastructure on a bedrock of crooked dealings, racist biases and exertion of authoritarian power that seemed to thwart democratic principles.

Housing issues have, in a sense, always been in Norton's blood. His maternal grandfather, James Rouse, was a progressive developer and philanthropist who was an early champion and philosopher of urban renewal. Rouse turned all his boldest ideas for how cities might improve everyday human life and social relations into a real place: Columbia, Maryland, built from the ground up as a self-contained community strategically designed to foster economic, racial and social equality. Later, Rouse founded The Enterprise Foundation, a nonprofit that has been an advocate for affordable housing in diverse neighborhoods for low and moderate-income families since 1982.

Norton grew up in Columbia, the town his grandfather imagined and built. After studying history at Yale, he spent several years working in affordable housing development himself before devoting himself to acting. He's also a Lifetime Trustee of The Enterprise Foundation. So, Norton relished the opportunity to bring to life an arrogant, insatiable, unashamedly biased urban planner who represents all that Rouse rejected. Though Randolph never existed, he is drawn from the ethos of New York's Mid-Century powerbrokers and resembles a pastiche of characters from the city's history, most unmistakably the notorious Robert Moses.

Often called the "master builder" of the booming 20th century, Robert Moses helped mold the face of New York as it exists today. He spurred the construction of hundreds of miles of roads, bridges and highways and built up thousands of acres of parkland, beaches and playgrounds. He erected 150,000 housing units as well as developing such landmarks as Lincoln Center, the UN headquarters and the Central Park Zoo. In his day, Moses was often feted as a man who got things done and who centered the city's future on big ideas and constant growth.

But behind the scenes, Moses also amassed so much power that he was essentially running an unelected shadow government bolstered by strong-arm techniques, self-promoting propaganda and back-room deals. Meanwhile, his public works sparked the evictions and uprooting of a half million lower-income citizens who stood in the way of his vision. Entire neighborhoods were bulldozed out of existence, as Moses forged an elitist model of the city that helped to entrench poverty while stoking inequity and divisions. Famously, Moses was even said to have ordered engineers to lower the bridges over the Southern State Parkway on Long Island to keep busses carrying minorities from travelling to the beaches.

"The story of how old New York City got converted into the modern city is a really deep and dark one," observes Norton. "There are many great books and documentaries about that era, but it hasn't been richly explored in film. We often think of the Mid Century as the heyday of American democracy, but what was being swept under the rug is that institutional racism was being built directly into the city planning in New York and elsewhere. The truth is that many things that happened in the city were achieved through methods that were fundamentally at odds with America's commitment to democratic leadership and, in fact, bordered on actual autocracy. In many ways, bridges, roads and housing projects are to New York what water is to Los Angeles: the lifeblood but also a container for the darker secrets of the city."

Though Lionel is intimately familiar with raw deals in life, coming face to face with the sheer extent of the systemic corruption at the heart of his home territory stuns him. Yet, one of the most fascinating things about his character is that Lionel is too much of a realist to go in for tilting at windmills. He is laser-focused on his own smaller, personal, yet still unquestionably daring aim: to settle the score with Moses Randolph, no matter how big and imperious he is, on behalf of Frank Minna.

"We've never seen a detective story with a character like Lionel Essrog before," notes Bill Migliore, who produced "Motherless Brooklyn" in concert with Norton, Michael Bederman, Gigi Pritzker and Rachel Shane. "But Lionel is also part of a grand tradition of movies about a person whose affliction turns out also to be their greatest gift. Bringing this terrific and unique character, who has no one looking out for him, into a story that is also about class, race, abuse of power and the history of New York, felt not only original but highly relevant to our times"times when so many feel disenfranchised and disempowered."

Adds Michael Bederman, "At its core, this is a story about a man trying to put his life back together after a traumatic event where his best friend is murdered. When he comes up against this huge governmental misconduct, Lionel realises he can't take down the entire system. What he can try to do is to help the people he cares about. Sometimes we fail in those big endeavors, while finding small, vital steps forward."

Even as Lionel is descending into the dank, hazy layers of the city, he uncovers something that gives him a blessed escape from the exhausting excursions of his mind: a tender connection with a woman who doesn't try to change him. Lionel has never really known before what it is to be touched, to be seen, to be loved. Norton wanted this to become one of his small but enlivening triumphs in the midst of solving the larger mystery.

"Lionel has a need and a desire to connect. He's always felt unseen, because people don't see past the prism of his condition. So, the character of Laura Rose, played so beautifully by Gugu Mbatha-Raw, becomes the emotional core of the story," says Norton. "She's the one who expresses this idea that we all just need someone to look out for us in this world." It is Laura who leads Lionel into another discovery that opens up a new dimension in him: the disjunctive but electrifying wonders of jazz and jazz culture.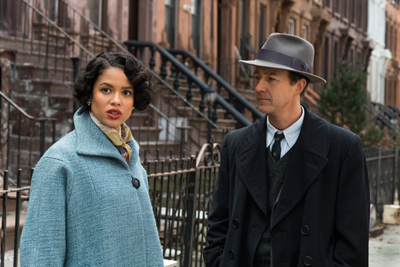 "If there is a musical expression of the improvisational, wild, delightful language that can come out through Tourette Syndrome, it's jazz, and especially hard bop, so I just loved the idea of Lionel finding his way into that world," says Norton. "He gets sort of liberated by the music, which, like his mind, is anarchic and chaotic, but wonderful and beautiful, too."

The verve and spontaneity of jazz seduces Lionel into another side of the city, one that exists in the shaded hollows beneath the glorious skyscrapers that obsess Moses Randolph. Later, the film's music would see Norton bring together an extraordinarily unusual trio who became the sonic key to the film's mood-driven atmosphere. Composer Daniel Pemberton would fuse the freedom of jazz with electronic sounds that echo the looping thoughts in Lionel's brain for his score. Norton's friend and iconic jazz trumpeter Wynton Marsalis would join the production behind the scenes to play with an all-star band for the club scenes within the film. Then, another longtime friend, the singer, musician and songwriter Thom Yorke wrote an original song (featuring the Red Hot Chili Peppers' Flea) for the film, which was then reflected back into a jazz-infused refrain played by Marsalis.

"The music in the film became a way not only into the time period and the history of New York jazz clubs but an emotionally visceral way into Lionel's inner life," sums up Norton.

As Norton prepared to film the story that had lived in his mind for nearly two decades, casting became a central crux. The characters were so multi-hued they called out for something special. But also, Norton knew he needed an absolutely crack cast if he was going to carry off the feat of playing Lionel while directing and producing a film of lavishly detailed scope and scale. "Directing a movie is almost by definition antagonistic to the state of mind you want to be in as an actor," Norton points out. "You want to be out of your head when you're acting, and you've got to have your head on top of everything when you're directing. So that means if you're doing both, first, you've got to really own that character long before you ever step into doing it. But it also means that if you're going to have any hope of focusing as an actor, you've got to have a game plan and you've got to have really experienced collaborators who are able to show up on the day having already asked all the questions, ready to execute."

He got exactly that with an ensemble that includes Bruce Willis, Gugu Mbatha-Raw, Bobby Cannavale, Cherry Jones, Michael Kenneth Williams, Leslie Mann, Ethan Suplee, Dallas Roberts, Josh Pais, Robert Ray Wisdom and Fisher Stevens, as well as Alec Baldwin and Willem Dafoe. "Every single person that Edward wanted showed up, and not only did they show up, but they brought their A games," says Migliore. "Each brought the absolute best part of themselves, which made the story even better."

Then, Norton began his balancing act. "The movie rests on the audience's ability to connect to and care for his unusual character," Migliore continues. "And watching Edward embody Lionel was nothing short of thrilling. I've had the distinct privilege of watching Edward multiple times build a particular character in real-time on set"and I would describe it as a cross between elaborate math and jazz. And then, to also have the discipline, thought and artistry to be able to toggle back-and-forth between that and his directorial vision, working with our large and dynamic cast, was extraordinary."

Producer Rachel Shane adds, "It was amazing on set to watch how seamlessly Edward could turn from a director, being very empathetic with his actors and crew, to then an actor perfectly embodying the complex character Lionel Essrog, at the snap of a finger."

For Baldwin, who portrays Moses Randolph as a man of titanic contrasts, the story works only because all his fellow cast mates brought their best. "When you have such a smart and complicated script, you've got to bring in people who can really take a bite out of it, and that's what Edward did," he says.

Everyone was inspired by the funny, melancholy, justice-seeking, genre-breaking detective that Lethem originated"and equally the roiling New York world of treachery and passion that Norton plunged him into with such resonant effect.

Sums up Mbatha-Raw, "What Edward brings to life is a moody noir and a soulful, sweeping love letter to New York as well as an unusual personal journey. Along the way he weaves in timely themes of culture, gentrification, racial discrimination and the history of American cities, but you see it all through the eyes of an underdog who society might otherwise overlook."

Norton feels a debt to those who came together around his daring vision and supported him both in front of and behind the camera. "This was a production with such a big scale of complexity that it could never have been pulled off without a group of stone-cold professionals at every level," he reflects. "I felt like I had the fantasy league team surrounding me in each one of the film's dimensions. Without a doubt, it was one of the best collections of collaborators from top to bottom that I've had the pleasure to work with in my career."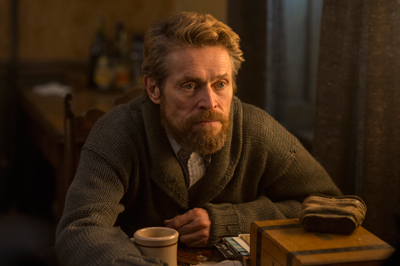 Lionel Essrog and The Noir Tradition

Just as Jonathan Lethem playfully riffed on the American pulp paperback tradition of darkalley private eyes to create Lionel Essrog, so too would Norton improvise freely on the classic elements of the film noir style those paperbacks begat.

By the 1957 setting of Norton's film, noir had risen from B-movie status to become one of Hollywood's most iconic artforms, cherished and imitated across the globe. The aesthetic fundaments of noir"rain-soaked streets rife with brooding, double-crossing rebels and misfits, high-contrast lighting and rat-a-tat dialogue"became, along with be-bop jazz, part of the birth of the cool. But it was the way noir also seemed to interrogate social norms and expose the shaky bedrock of modern life that made it such a persuasive and ever-evolving form of storytelling.

Arising from the shattered innocence of post-WWII, the stoic, broken heroes of noir mirrored the destabilizing mix of melancholy, guilt and anger roiling in the global psyche. But also, in an era of rapidly shifting gender and racial balances, noir was the rare genre that dared to confront mounting anxiety over the very idea of "The Other." And that's what made it a particularly potent form for "Motherless Brooklyn," as the story's marginalized characters uncover the hypocrisy of a gilded world that is in fact built on crimes.

For Norton, it was a way of returning noir to what it does best: exposing dark corners. "In the `50s," he says, "you had this sense of America rapidly ascending in power. We were a young, optimistic, idealistic country. But with noir what you got was people making films that said hang on a second, let's peel the edge back. And when you glimpsed beneath that edge, there was a lot of dark stuff happening. That notion of peering into what's happening in the shadows, into what's happening below the more comfortable narrative of who we are and what we have achieved, I think is as compelling now as it ever has been."

As writer and director, Norton would play up the crime film tropes already seeded throughout Lethem's novel. He did so with an expansive visual design that draws from eight decades of widely varying takes on noir"from the moody chiaroscuro of the 1940s and `50s to the more sociologically-driven, self-referential and wildly colorful neo-noirs of the `60s and beyond.

But as an actor, Norton would re-interpret noir cinema's most elemental character"the glib, cynical gumshoe"in an utterly fresh rendition. Essrog is no Sam Spade. He'd like to be, but he doesn't have a hope. While many noir detectives are men of few words, Essrog can't stop the words from erupting out of him at every inopportune moment. He can't keep himself from punning and clanging, nor can he cease the constant self-analysis that makes him far more vulnerable and transparently human than an entire pantheon of noir protagonists.

In his agile performance, Norton did everything he could to keep the character from ever being merely the sum of his outbursts and compulsions. The hope was to have Lionel's Tourette Syndrome become to the audience simply organic, as much a part of who he is as being an orphan or a Brooklynite, and just one part of many that make up the man.

Norton lets the audience in on the anguish Lionel feels trying to grapple with his mind's duplicities. But then you see Lionel realize that very same mind is what gives him the drive and the skills to find the answers he needs to feel whole. As he becomes more accepting of his eccentricities, Lionel discovers something life-changing: he doesn't have to be alone. He too can find solace in opening himself up to a deep connection with another human being"a universal desire to which anyone can relate.

"For me, the essence of Lionel's personal journey is his need to connect," Norton says. "He feels unseen, or not seen for who he really is, because he has been seen mostly through the prism of his condition. The interplay of his sorrow and frustration with his humor and his tenacity is a mix I've found in many of my favorite film characters and it always moves me." The rest of the cast drew inspiration from Norton's deeply felt commitment to investigate every twist of the character's verbal fireworks and emotional growth, even as he confronts the corrosive corruption at the heart of the city. For Bobby Cannavale, a longtime friend of Norton's who knows him well as an actor, watching him in the role was still a surprise.

"When I got to the set, one second Edward and I were talking and catching up about the kids, and the next we were in such an emotionally charged scene that I had to stop and say, 'I have to recalibrate here. I forgot how good you are,'" recalls Cannavale. "You forget when you are friends with somebody like Edward that he's also one of the best actors of his generation. There's nothing like getting thrown in the den with him."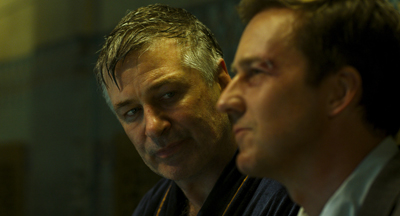 At the Department for Racial Discrimination in Housing

If Frank Minna's death is the spark that sets Lionel Essrog into a life-altering journey, the lawyer and housing activist Laura Rose gives that journey a greater meaning than he ever anticipated. Yet Laura is the very opposite of a femme fatale. Turning the tables, it is she who is in many ways Lionel's rescuer. He meets her at the Committee Against Racial Discrimination in Housing, a grass roots resistance to Moses Randolph's development plans, where he impersonates a reporter, hoping to glean more about Frank Minna's secret dealings. But finding common ground, he and Laura will forge an unlikely partnership built not only on a mutual search for the truth but on a profound emotional bond and respect for one another's struggles.

Taking the role is Gugu Mbatha-Raw, who immediately felt drawn to the character's complex intelligence. "Laura lives between two worlds"having grown up in Harlem but also as an educated woman with a law degree working to fight housing discrimination," she observes. "I just loved her passion for her community and the way she traverses so many passions, from law to activism to jazz."

Initially, Laura falls for the ruse that Lionel is a journalist sniffing out a big corruption story. But as that mask falls, so too does his emotional armor.

"I so love the dynamic that develops between them," says Mbatha-Raw. "At first, Laura just sees Lionel as this very curious reporter, thinking maybe he can help shine some public light on her cause. But the more she gets to know him and what he's really about, the more she begins to see beyond his Tourette Syndrome. She sees him in a deep way, a way he's never been seen. And I think he also really sees her. They're an odd pairing, but an honest one. They maybe don't quite fit in their own worlds, but they fit with each other."

For Norton, Mbatha-Raw was a revelation in the role. "Gugu is so gifted that she made our connection easy, even while I was wearing so many hats. In the most intimate scenes when you can't break concentration, she was impossible to derail and capable of infinite emotional depth. She also has a graceful, reassuring and unneedy presence as a performer. And I think that comes through in how Laura relates to Lionel in such an open and accepting way.

"I also love the intelligence Gugu brings," Norton continues. "We found things together that helped me to discover more about how I saw the entire story. When she delivers the line 'we all need someone looking out for us' she expresses so beautifully something so many people feel. Like Lionel, Laura feels invisible as a black female lawyer in the `50s. The draw between them is mutual loneliness but then, they have the unexpected, redeeming experience of encountering someone who is ready to see you for who you are."

At the Committee Against Racial Discrimination in Housing, Laura works with Gabby Horowitz, the spirited leader of a movement to save New York neighborhoods from Moses Randolph's bulldozers. Much like Randolph, Horowitz's origins began in real history, in the burgeoning tenants' movement that sprung up in the early 20th century to protect the frequently trampled rights of renters as well as home buyers in low-income and minority neighborhoods. By the 1950s, as statewide rent control was first enacted in New York, the movement began tackling even thornier problems: rampant housing discrimination; inner city disinvestment; displacement of powerless tenants for profitable developments; and government-sanctioned "redlining," which left millions unable to buy homes or forced to pay crippling interest rates. With his long-time involvement in fair housing, Norton has seen the legacy of these practices first-hand. The fact that the deep social and economic harms of racial injustice still lie in the bedrock of neighborhoods across the USA was a driving factor in creating Horowitz.

Horowitz may at first bring to mind noted urban activist and writer Jane Jacobs, who publicly feuded with Robert Moses in the 1950s and `60s as she set out to save Washington Square Park and surrounding Village neighborhoods from Moses' plans to raze it all for a fourlane expressway. But Norton's curiosity was also piqued by a less heralded yet equally bold 20thcentury advocate for housing and civil rights: Hortense Gabel.

It was Gabel, a lawyer by training who worked for the New York State Rent Commission and later headed the Rent and Rehabilitation Agency, who became the sole city official to openly support neighborhoods threatened by Moses. She organized secret meetings with reporters to expose Moses' abuses of power and co-wrote a scathing report on the consequences of Moses' "slum clearance" plans. In direct contrast to Moses' destructive strategy, Gabel went on to develop community-led revitalization programs for Brooklyn, Harlem and the Lower East Side. (Later, Gabel was appointed to the New York Supreme Court.)

The more Norton learned about Gabel, the more he wanted to braid elements of her persona with Jacobs and others to form Horowitz. "Hortense Gabel was there fighting for housing rights even before Jane Jacobs, so she became really important to me. Yet there are elements of Jane Jacobs in Gabby, too, so it's a mélange of influences," Norton explains.

Taking the fiery role is Tony Award winner Cherry Jones. Norton was ecstatic to have the chance to work with the stage legend on screen. "You can't even name all the great theater performances Cherry has given, there are too many," Norton muses. "A lot of people know Cherry from 'Doubt,' so I thought it would be a lot of fun to take her out of the nun's habit and make her a crusading city reformer. And I adore the way she took on this hardcore, old school, unrepentant Bronx socialist who is tough as nails."

Jones fell in love with Norton's script. "What impressed me the most was the musicality of the language," she says. "It's so fun to play with this kind of dialogue."

In preparing for the role, Jones says both Gabel and Jacobs figured heavily as inspirations. "The way I see it, Jane Jacobs and Hortense Gabel were in the same choir, just in different pews," she says. "Both were standing up for people who were being treated like dirt, scattered to the four winds by those in power, and that's who Gabby is also."

Much as Laura is enthralled by Gabby, Mbatha-Raw was riveted by Jones. "She is ferocious, assertive and commanding in the role. But Cherry also brings a natural warmth and sweetness to Gabby, which makes for a great combination," says Mbatha-Raw.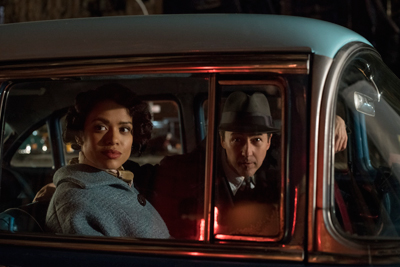 The Minna Men

In the opening minutes of "Motherless Brooklyn," audiences meet the man who has up to this moment been Lionel Essrog's one true friend in the world: Frank Minna. A tough-talking Brooklyn wiseguy, Minna nevertheless had a soft spot in his heart for four local orphans, turning them into the leg-men for his unorthodox detective agency and livery service.

From the start, it was clear the role called out for an actor of outsized charisma. Norton thought instantly of Bruce Willis. Nearly two decades ago, the two had met after Willis saw Norton in a play and wrote to Norton. The two ended up going out for a beer and talked about the possibility of working together in the future. At long last, the opportunity had come. Willis' early commitment was catalytic. "I actually owe this film getting made to Bruce in large measure," notes Norton. "Having Bruce in your cast makes a big difference to financiers. So, it was a beautiful thing Bruce did for the film many years ago."

Norton continues: "There was also no one better to become Frank Minna, who is the epitome of old school detective cool. And the minute he walks on screen, you palpably feel the relationship between him and Lionel. It's all in the crinkle in Bruce's eye, in the way he laughs and the tenor of his exchanges. It's amazing how quickly Bruce can set an emotional hook." The orphans Minna mentored along with Lionel include Gil, Danny and Frank's deputy, Tony, who takes the lead in the wake of their boss' untimely demise. Playing Tony is Bobby Cannavale. A good friend of Norton's, Cannavale had heard him talk about "Motherless Brooklyn" for years. Nevertheless, when he got the script he was taken aback. "It was epic, smart and emotional, and I really wanted to be a part of it," he says.

Cannavale describes Tony as "an alpha male who becomes the de facto new leader of the group because he has the most Type A personality of the four. But perhaps he also sees Minna's death as a rare opportunity for him to take over the business."

He adds, "I think what the Minna Men bring out is that, among many other things, the film is the story of four orphans who lose the man who's essentially their father. That idea of a father figure adds another layer to Edward's exploration of power and how power is used."

Dallas Roberts, who portrays Danny, says the rhythm of the foursome clicked from day one. "Even though my character is the kind of guy who never leaves the office, I had this incredible ensemble of Edward, Bobby and Ethan to work with, so it still felt epic for me. The four of us quickly fell into being a true band of orphaned brothers who've been together since they were kids."

Roberts also enjoyed the chance to dive into a noir world that speaks to our own. "It's like all the chords of noir are all there, but Edward has added new grace notes. He's modernized noir while expressing his love for the form," he describes. "The film reflects a lot on where we are right now because the lines of race, class and gender that were coming to the fore then have not only not disappeared, they seem to be further entrenched."

Rounding out the Minna quartet is Gil, played by Ethan Suplee, who had previously worked with Norton on "American History X." Suplee says his eyes were opened to a whole piece of New York history he's never seen addressed before in popular culture. "I had no idea about all that was being done in the `50s, when the planning of New York pushed entire ethnic neighborhoods out of the city," Suplee says. "The way Edward wove so much fascinating history into the fiction of this story is what makes for something special."

The Powerbroker and The Protestor

Like Robert Moses and other urban planners of the day, Moses Randolph believes the salvation of New York City lies in the wholesale demolition of all that he doesn't like, including less affluent, ethnic neighborhoods"and in the aggrandizement of soaring ambition. As Alec Baldwin brings him to life in nuanced shades, Randolph has at once a demonstrable affection for the city and all its potential but a vision of its citizenry so narrow as to blind him.

Alec Baldwin has never shied from the most complicated or commandeering characters and Moses Randolph is no exception"larger-than-life, if morally wanting. "I always say I'd love to play Ronald McDonald in a movie one day, someone sweet, tame and innocent," Baldwin laughs. "But with Moses Randolph, the task was to play him as ugly and brutal in private, and as the visionary genius he identifies himself as in public. He is someone lacking all self-awareness. He thinks what he's doing is perfectly right, that anybody who was in his place would do the same thing. His idea is that you have to flatten what is there today in order to have a better tomorrow. But there is also a darker side to him of deep sexism and racism, even for that time period."

What Randolph lacks in self-knowledge he makes up for with an impenetrable fortress of self-belief. "He's a big fan of himself," Baldwin muses. "He's constantly promoting himself and talking about all he feels he's done for the city, but the downside is that he seems to never feel he can get enough respect or attention."

Still, there is something deep in the recesses of Randolph that is drawn to Lionel, as lowly and easy to dismiss as he may seem. "To Moses, Lionel is unusual, he's The Other," observes Baldwin. "But I also think Moses is very drawn to that because Moses also feels alienated. He also sees himself as a kind of savant, and he relates to that drive in Lionel's head that he can't shut off. That's why he says to Lionel, you don't ever have to apologize to me. There is something they recognize in each other and Edward and I found this whole rhythm for that."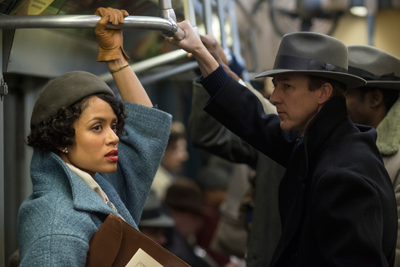 Even as Lionel pursues Moses Randolph's connections to Frank Minna, there is another man who has his own reasons for wanting the truth about Randolph to come out: the mysteriously disheveled Paul, an idealistic architect who seems to have fallen out of society, played by Willem Dafoe.

"To me, Willem has become more and more compelling as an actor over the course of his career," Norton observes. "I was lucky to get to know him on the Wes Anderson movies we've done together, and I really wanted him for this role because Paul is the moral core of the movie. When you first meet Paul, you think he's possibly homeless or has gone mad. But in truth, he is the story's knight. And Willem, who has played everyone from Bobby Peru in David Lynch's Wild at Heart' to Jesus in Scorsese's 'The Last Temptation of Christ,' was perfect for that."

Dafoe enjoyed that Paul appears to be one thing but is actually quite another. "Initially when you see my character, you think he's a homeless man with paranoid fantasies about all the things going wrong in the world. Then you realize that he really has rare information to help Lionel's investigation. He's the link that turns what seemed like a simple mystery into the discovery of a much vaster story about the deep corruption in the city," says Dafoe.

Once similar to Moses Randolph, Paul's path diverged radically. "Moses and Paul were going to change the world, but Moses turned away from ideals to become obsessed with winning and power," Dafoe observes. "All he cared about was action and he became a bully, while Paul thought about the consequences. To Moses, Paul was ineffectual and weak. And to Paul, Moses boasts that he's a man of the people but he's not a man of the people. So, they have a big split. What I like is that the way Edward wrote them isn't didactic. What goes on between them is very human."

Like his cast mates, Dafoe was impressed with Norton's facility with hat-switching every day on the set. "I especially liked the way Edward directed from the inside," Dafoe describes. "He was very fluid in making adjustments while he worked. The way the movie is written"with the rhythm and musicality of the text"a lot of my dialogue was like playing a duet. So, Edward often worked with me as a director through being an actor, and I enjoyed that a lot."

Also joining the film's sprawling ensemble are also such notable performers as Leslie Mann in the role of Frank Minna's inscrutable widow Julia; Michael K. Williams as the trumpet player who welcomes Lionel into the undiscovered world of jazz; Robert Wisdom as Laura's father and jazz club owner Billy Rose; and Fisher Stevens and Josh Pais as the dark-suited men who lead Frank Minna to his death.

Into The Deep Blue: Jazz and Lionel Essrog's New York

In one of the most emotional moments in "Motherless Brooklyn," Laura turns Lionel on to an undiscovered universe of spontaneous expression that, to his astonishment, he finds utterly liberating. Hidden in the outcast corners of the city, coming to life in the midnight hour, is the King Rooster jazz club owned by Laura's father. Here, Lionel experiences freeform rhythms and broken-hearted melodies that seem to jibe with the workings of his mind. And he hits upon a rare zone of tolerance where his impulsive flare-ups are not only tolerated but appreciated. Jazz music"all at once an echo of New York, the 1950s, noir and the staccato outbursts of Tourette Syndrome"becomes another rich strand of "Motherless Brooklyn's" tapestry. By the mid 1950s, jazz soundtracks had become a defining feature of hardboiled detective movies, the jagged rhythms and wailing horns working hand-in-hand with high-speed chases, anarchic action and dark seduction.

Indeed, numerous jazz legends of the Mid Century were drawn to noir. Dizzy Gillespie's trumpet features in David Goodis' "Black Friday," Duke Ellington's music accompanies Otto Preminger's "Anatomy of a Murder," John Lewis of the Modern Jazz Quartet composed the score for Robert Wise's "Odds Against Tomorrow," and Miles Davis gave the world a lasting masterwork with his improvised-to-the-footage score for Louis Malle's "Elevator to the Gallows."

In "Motherless Brooklyn," the music does more than set a sinuous, smoky mood. It also becomes a direct entrée into Lionel's inner experience, the sonic equivalent of a mind that constantly churns the ephemera of emotions and thoughts into a high-speed flurry of utterances. Part of that comes out in the connection Lionel makes with the club's trumpet player. The vital character is brought to life in a hybrid between acclaimed actor Michael Kenneth Williams and jazz legend Wynton Marsalis.

Norton knew Williams could deliver something mercurial. "It was a gift to have Michael because he makes so much out of this talismanic figure," Norton says. "He brings gravitas and power to a character based in part on Miles Davis and others. Michael knows a lot about this era, and he brings that amazing voice that sounds like the low end of a scratchy album."

When the trumpet player commiserates with Lionel about having a mind that just will not shut down, Williams brought something ineffable. "Michael's character articulates one of the core themes, which is that your affliction can also be your greatest gift," reflects Norton.

While Williams gives presence and voice to the trumpet player, his music comes straight from the virtuoso soul of Marsalis. Marsalis and Norton had developed a friendship years ago as each helped drive the creation of two major new performing arts centers in New York. Marsalis established the hugely influential Jazz at Lincoln Center (where he serves as Managing and Artistic Director) and Norton founded Pershing Square Signature Center, the Frank Gehrydesigned complex that gave a new home to off-Broadway's Signature Theater.

But even though they are friends, Norton says, "I have had a deep relationship with Wynton that goes back to well before he knew me because I was listening to his records. He has long been a musical hero of mine. He can straddle worlds from classical to jazz to modern electronic stuff but whatever he does, he always continues to push himself."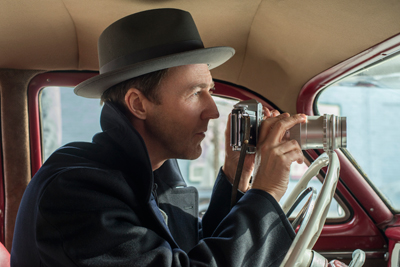 Marsalis became more and more involved as Norton began consulting with him on the film's music. "First, he pulled together an all-star band of prodigies and helped me curate songs for the film," Norton explains. "Then he went further, providing key transitions such as the horn solo for Lionel's dream sequence. And then, when our composer Daniel Pemberton, who is a kind of a protean genius, came in, Wynton's contributions evolved even more. In the end, he played all the trumpet solos. It was having like Ted Williams come in and pinch hit for you."

Norton approached Pemberton after being stunned by the emotional warmth and creativity of his score for "All the Money in the World." It had been a prolific period for Pemberton and having just scored "Spider-Man: Into the Spider-verse," he was ready for a break. Nevertheless, he couldn't resist meeting with Norton, and he never looked back.

"The thing that really got me," recalls Pemberton, "is we started talking about approaches and Edward brought up the 'Chariots of Fire' score by Vangelis. For me, it's a revolutionary score because it dared to give a very British period drama a contemporary electronic sound. It's since gotten kind of a bad rap, yet it created something that didn't exist before. When Edward brought it up, I thought, this guy has an amazing take on film music and genuinely wants to do something different. And then we started talked about using `50s jazz instrumentation"trumpets, saxes, double bass, pianos and drums"but in a more modern way."

That was enough to give Pemberton a surge of energy. "There have been so many great jazz scores in film history, but this was a chance to do something different, which is what I love to do," he explains. "And Edward gave me the freedom to experiment and explore."

Pemberton's aspiration was to turn Lionel's rapid-firing thought process into pure sound. "It starts when we first meet Lionel in the car, with very fidgety drums, which I think helps bring you into what it's like to be in his brain where stuff is tossing and turning all the time."

He continues, "Then, I worked with a great saxophonist in London, Tom Challenger, who creates fascinating atonal music to try to get even further into Lionel's inner world. I said to Tom, show me what you can do on a saxophone that you don't normally get to do. Then I turned that into electronic-style loops, or into instruments that I could then manipulate. I also took him playing a few notes, slowed it down 200 percent and distorted it and so you get this very strange sound almost like a foghorn, but you don't know what it is. I love when you can't tell what sounds are, especially in a film like this which is so much about mystery."

For both Lionel and Laura Rose, Pemberton crafted individual themes. "With Lionel I was trying to capture his sense of isolation but also how pure he is of heart, so it's a very simple piece of piano music. For Laura we created a theme I called 'The Woman in Blue,' different from the rest of the score, reflecting the mystique and elegance she brings to this gritty world."

As Norton was, Pemberton was in seventh heaven having his work then interpreted by Marsalis. "It was exciting to be able to say to Wynton, here's what's been scored"now let your guys go loose on this song," says the composer. "And that's where Wynton really comes alive, when he has the freedom for him and his players to do what they do best."

Later, another of Norton's musical friends, Rock and Roll Hall of Fame artist Thom Yorke, contributed the contemporary song that accompanies one of the film's most moving moments. "Thom sent me this ballad and I remember listening to it for the first time sitting on the edge of the bed at 6 in the morning in tears. It hit right at the heart of the themes of daily struggle in the story," recalls Norton. "And as so many of Thom's songs do, it also carried an underlying sense of the ominousness of the times we're living in. There's also something about his voice that utterly expresses Lionel."

Pemberton and Norton convinced Yorke that they should use the demo, rather than rerecord it. "Thom's performance was so raw and so lonesome, it was perfect," says Pemberton.

Yorke's song is revisited in an instrumental variation by Marsalis. "We needed a song for Laura and Lionel to dance to in club," Norton explains. "We searched for a song of the era, but then I asked Wynton, 'What if you did a late '50s Miles Davis-style arrangement of Thom's song?' When I played it for Thom, he almost lost it. He said, 'That's just the best thing I've heard.'"

Central as the music was, the entire soundscape was equally vital to Norton. "I wanted the sound to have an emotionally visceral edge, where there's a period sensibility but a modernism cutting through that. I was looking for sounds that are not naturalistic but more evocative, that might sound like a brain rewinding." To that end, he recruited supervising sound editor and re-recording mixer Paul Hsu"a three-time Emmy nominee for his documentary work" to craft something innovative. "Paul is the sound guy in New York, he's worked with everyone who I love and respect, and I was lucky he was free," says Norton.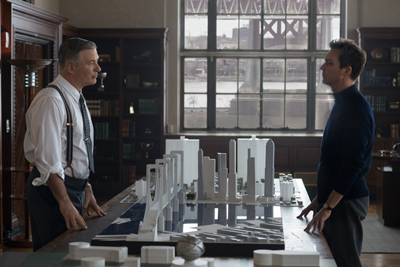 The High and Low of The City

From the start "Motherless Brooklyn" unspooled in Edward Norton's imagination with a rich visual complexity. He saw in his mind's eye the nocturnal cityscapes of noir fusing with the grand urban iconography of Mid-Century New York"and the hum of daily life in Brooklyn's working-class neighborhoods contrasting with the byzantine halls of power in Manhattan. He envisioned a New York that, much like Lionel's quest, would be at times alienating and harsh, but also beautiful, mysterious and human.

Most of all, he knew he wanted to forge a design that would drop the audience right into the vortex of a city where one way of life was giving way to the ambitions and obsessions of a new American epoch. That would require every element of the film's imagery"the light, the night city, the architecture, the streets, the cars, the clothing"to synchronize into one canvas.

To achieve that harmony, Norton enlisted a crack crew, including director of photography Dick Pope, editor Joe Klotz, production designer Beth Mickle and costume designer Amy Roth. Having kicked things off with more than a decade's worth of research, Norton presented a "look book" to the team brimming with inspiration. Laced through the book was the work of Robert Frank, whose Post-War American street portraits captured nascent ripples of social and racial tensions; of Saul Leiter, whose early black-and-white photos took a sleuth-like look at the more intimate, hidden side of New York; and of the realist painter Edward Hopper, whose work, with its noir-ish interplays of light and shadow was a quintessential mirror into urban loneliness. (Hopper was himself a cinephile and early in his career, designed the covers for the kind of pulp magazines that inspired Lethem's novel.)

Norton always knew he wanted Pope, who often collaborates with Mike Leigh, to shoot the film. "I worked with Dick on 'The Illusionist' and he's long been in my pantheon of the greatest living cinematographers," he says. "His work can range from the gritty reality of 'Naked' to a lustrous period film like 'Topsy Turvy' and I've been just blown away by him."

"Dick has an extraordinary sense of light and shadow, which is so important to this movie," Norton continues. "He also brings a deep understanding of how to intermix the beauty of classic lenses with today's incredibly powerful digital processers. While shooting digital, his work never has that synthetic quality; he creates a very cinematic experience."

Early on, Norton started talking to Pope about a look for "Motherless Brooklyn" that would "have that patina of old cinema but without feeling like it has a treatment."

Already known for his atmospheric lighting and intimate, observational camera movement, Pope relished the chance of photographing a New York-set noir for the first time. "I grew up on private eye films, so when Edward sent me the script, I felt it was the opportunity of a lifetime," he muses.

At the same time, Pope was enamored with the intensity of Norton's personal vision"and his desire to imbue each frame with a painterly lushness. "We dipped into some classic 1950s noirs, as well as photographers like Robert Frank, Saul Leiter and Vivian Maier for influences. But really the main influence on the cinematography was just Edward's unique vision of the film that he had carried with him for so many years," says Pope. "He had such a clear-cut idea of what he wanted to see."

Both were after that sumptuous, immersive cinematic feel, but chose to conjure the heady noir atmosphere with digital cameras. Pope says, "I shot with the Arri Alexa camera, while using classic, old-fashioned Cooke Panchro lenses to achieve a very rich, filmic look, but at the same time, gaining all the attributes of shooting digital."

Indeed, in some ways, digital proved very flexible for a film that traverses shadowy city corners and hazy jazz clubs. "There are many dark scenes in the film," Pope notes, "and digital capture gives you a great opportunity when shooting at very low light levels. I don't even really use an exposure meter anymore. I just do it by eye."

One of the many pleasures of the film for Pope was conversing with director Norton one second, then watching him disappear into Lionel the next. Pope comments that even as an actor, Norton has an instinctive relationship with the camera. "When he's performing, you can sense him feeling the placement of the cameras and making the best use of angles, not just for him but for everyone in front of the lens. It's intuitive."

For Norton, Pope's imagery of New York was everything he had envisioned, but even more striking and expressive. "I feel I can throw down and say that Dick has shot New York as beautifully as anyone," he comments.

The neighborhoods and architecture Pope's camera roams through came to life through the research-intensive work of production designer Mickle. Mickle and a team of location scouts scoured New York to find those evocative places where you can still shift the city back in time. "We were able to get into places that have rarely, if ever, been seen on film," notes Norton. "Beth was an MVP of the production. She created stunning depth on a lean budget because she has incredible taste and an extraordinary sense of palette."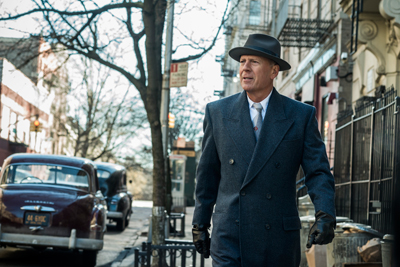 Mickle could not wait to throw herself into the immense archival study she knew was essential. "I love period films, as every designer does," says Mickle, whose credits also include "The Deuce," the HBO series set in the crime-ridden New York of the 1970s. "One of the things Edward and I talked about was avoiding that sepia-washed finish of the past, and instead trying to reflect a very straight-ahead, unfiltered vision of New York in the `50s."

Giving life to city neighborhoods that were never seen in the cinema of the `50s was especially exciting. "We wanted to highlight lower income neighborhoods while juxtaposing them with the big, robust, marble world of the powers that be," says Mickle. "We captured a very wide range of residential areas and architecture from the period."

Utilizing a daunting amount of practical locations, production began at the West 148th Street rowhouses in the historic Sugar Hill section of Harlem. Here, Mickle and her team turned back the clock, adding a vintage newsstand, phonebooth and period storefronts. A block away on West 149th a brownstone with a columned portico stood in for Laura Rose's apartment building. Filming then headed to titular Brooklyn for the scenes in which Lionel follows Laura as she canvasses residents in Fort Greene, filming on Vernon Street in Bedford-Stuyvesant. One of the most spectacular days for the production came as cast and crew descended upon Washington Square Park in Greenwich Village for the housing protest, as hundreds of extras in period wardrobe marched and burned a Moses Randolph figure in effigy.

Moving into halls of New York power, the production filmed in the neo-classical rotunda of the New York County Courthouse at 60 Centre Street, the grand ballroom of the Plaza Hotel, and in the New York Academy of Medicine, with its 16-foot-tall arched windows, which was transformed into the fictional Borough Authority that houses Randolph's luxurious office.

For the pivotal scenes in which Randolph goes for his daily lap swim, Mickle made a glorious discovery: the Hansborough Recreation Center's pool on West 134th Street. First opened as a bathhouse in 1925, the classically inspired architecture features a stunning arc of skylights, and an airy, sun-dappled atmosphere that made for the perfect contrast with the film's nightscapes. "The tile in the pool area is absolutely stunning," says Mickle. "It did have a lot of modern additions that we had to pull down. But the lighting was so beautiful, and the way it worked so perfectly with the steam, it became my favorite set."

A handpicked fleet of vintage automobiles added more immediacy to the street scenes. Car coordinator Tommy Janulis unearthed an array of vehicles not just from the `50s, but also the `30s and `40s, so it looked as New York would have in 1957 with a mix from different eras. For the cast, the sets were transporting. "When the production design has such a strong sense of history, that gives you so much as an actor," says Mbatha-Raw. "I also love how these sets celebrate the rich cocktail of different cultures brushing up against each other, which is what New York has always been about as a city."

Penn Station Rises Again

While both historic and unsung locations formed the groundwork of "Motherless Brooklyn," technology played a significant role in reviving a vanished New York. In post-production, sets were extended and lent more dynamic life as Norton worked closely with visual effects supervisor Mark Russell. Russell set about "erasing" a multitude of period sins, from window air conditioners to modern light switches. He also forged bustling, deftly layered backgrounds for multiple driving scenes.

But Russell's coup de grace was an implausible challenge that Norton long dreamed of for the film: recreating one of the great lost monuments of New York, the original Beaux Arts-style Penn Station. Torn down in 1964 and rebuilt completely underground, no remnants of the storied transportation hub remain. But in 1957, Penn Station becomes Lionel's own metaphoric end of the line, the place where his search for the truth leads to a reckoning, if not full justice. Giving fresh life to Penn Station became a way for Norton to tip his hat to the lingering ghosts of old New York"and to reverse (albeit temporarily) one of the city's most glaring civic blunders committed in the name of development.

"To have the chance to bring back one of the great destroyed architectural masterpieces of America was very moving," he says. "Some of the most beautiful parts of old New York were literally crushed by pile drivers and wrecking balls because of this relentless push to remake the city. The loss of Penn Station is an emotional scar that still haunts New York and an emblem of what we shouldn't let happen again."

Hailed when it opened in 1910 as a masterwork, the station's design by the renowned architectural firm of McKim, Mead and White was thought to be timeless, evoking the enduring majesty of ancient Roman architecture. Ironically, it would last less than a half century. Built with literal tons of imported travertine marble, the interior featured dizzying, 150-foot vaulted ceilings, 60-foot Corinthian columns, a staircase as wide as a regulation basketball court and glass floor tiles that streamed light onto the train platforms below.

Yet by the late 1950s, Penn Station was already sliding into obvious disrepair, and presented the city with massive maintenance bills. Combined with declining interest in rail travel in the new age of the jetliner, the city chose to sell the property's air rights to erect a new Madison Square Garden. As wrecking crews began demolishing portions of the station, surprised commuters watched in shock and horror. The ensuing outcry was too late for Penn Station, but led in 1965 to the establishment of the Landmarks Preservation Commission.

Norton shot the Penn Station scenes at New York's Grumman Studios. There, Beth Mickle built a shoeshine stand, benches and lockers, while Dick Pope designed lighting to mimic the station's soaring, Diocletian windows. But the actors performed against a 220-degree green screen where the real work of reincarnating Penn Station took place.

Long before that, Russell had scoured every last historical archive. "I think I must have looked at every photograph of Penn Station that ever existed," laughs Russell. "Most of the images are black-and-white, but there are some movies that have color images of it. 'The Seven Year Itch' has a big establishing shot, which became a great reference. That was our one saving grace: we had a really good understanding of the structure from multiple angles."

Norton and Russell wanted the station not only to live again, but to feel one-of-a-piece with Lionel's noir world. For that reason, and to be true to this period of the station's decline, Russell created a subtly rundown version. Rather than the pristine turn-of-the-century station typically seen in photos, this Penn Station is already somewhat faded and blemished by time. "There's a certain grittiness that we wanted that wasn't often photographed in the late `50s," Russell explains. "So, I would take these beautiful architectural photographs and then I'd dirty them up a bit, bringing in shafts of light and smoke, and more dirt and dinginess."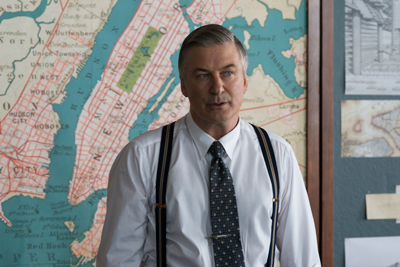 To further amp up the realism, Norton, Pope and Russell utilized the groundbreaking NCam system, which allows filmmakers to composite digital backgrounds with live action in realtime while shooting. This meant cast and crew could see a pre-visualization of the original Penn Station as they worked. "The NCam system recognizes where your camera sits in a 3D environment," Russell explains. "So, if the camera pans left, the computer senses that pan and immediately matches the background to the new position of the camera. It gives the cast and crew a tremendous visual resource."

While the technology was thrilling, Russell says the greatest joy of "Motherless Brooklyn" was collaborating with Norton. "Edward had an intense understanding of this material from having lived with it in his brain for so many years," he says. "He knew what he wanted in every moment, which was the only way he could have achieved this complexity. At the same time, he was always open to anyone's good ideas, and that made for an exciting atmosphere."

Fedoras and Coats: The Costumes

The textures and colors of 1957 New York"albeit a `50s New York not often seen on screen"also radiate viscerally through the work of costume designer Amy Roth. Echoing the production design, Roth tapped into both the highs and lows of 1950s style as Lionel moves through a range of neighborhoods, from working class streets to the echelons of power brokers. Immediately, Norton found a creative simpatico with Roth. "The thing that endeared me right away to Amy is that she brought in her own look book"and eerily, it was like a flash-drive from my brain. She had independently pulled Robert Frank and Saul Leiter photos," he recalls.

Indeed, Roth remembers that when she read the script, it played out in her mind via iconic art photographs from the city's storied past. "I thought of the lyrical works of Saul Leiter, Gordon Parks, Vivian Maier…all these photographers whose work I love and admire," she offers. She also felt a strong pull to the story's threads. "As someone who has been interested in housing issues in New York for a long time and also been both fascinated and troubled by New York history, I thought it was incredibly relevant right now and I felt such a deep personal connection to the material."

That's why when she met Norton for the first time, Roth let her work do the talking. The minute Norton cracked open her book and saw the similarities to his own, they were off and running. "We just clicked immediately," says Roth. "We were literally on the same page in terms of references, it was a little eerie. We really didn't have to say very much to communicate."

Roth dove into reading more about the historical figures who influenced the story and spent her evenings listening to be-bop jazz as she began her preparations. As it turned out, the biggest obstacle she faced is that another film set in the period had just begun shooting, and that production quite literally vacuumed up all existent `50s-era costumes in New York. That only pushed Roth to create many of her own. "Our film isn't about the idealized look of the `50s anyway," she notes. "It's a look at people who often weren't represented in movies at the time."

In dressing Lionel, Roth imagined his style evolving as his world expands outward from Frank Minna's Brooklyn to Moses Randolph's vast empire of construction. She also had in mind the photographer Saul Leiter himself. "Leiter often shot through steamed windows and wrought iron fences or windows from a parked car, and that reminded me a lot of a private eye," she muses. "So, I thought of him as a template for Lionel."

For Laura Rose, Roth custom built all her skirts, blouses, hats and dresses, and her emblematic light blue coat. She says, "I researched the college life of young women from that period. I saw Laura as coming back home from law school and maybe not really looking like she's from the neighborhood anymore. But she's a social worker, so the sophistication had to be subtle. She's conscientious about looking approachable. At the same time, Gugu looks so beautiful in everything, it didn't take much to also give her those highlights you want in a romantic lead."

For Mbatha-Raw, the effect of the clothing began at the first layer. "With period dramas, it always starts with the undergarments," she laughs. "In the 1950s, ladies wore girdles and those pointy bras. It completely changes your silhouette and how your move. You walk in a more dainty, restrained fashion, which tells you a lot about women's place in society at that time."

Mbatha-Raw's daily transformation into Laura involved another ritual well known to many women during the 50s: forty-five minutes under a hair dryer. "In that period, mixed, biracial and African-American women were not really embracing their natural hair. They were trying to make their hair imitate the styles of Marilyn Monroe, even if they had Afro hair," Mbatha-Raw notes.

Also exhilarating for Roth was working with Cherry Jones as Gabby Horowitz, whose look was largely based on real-life Hortense Gabel. "It's hard to find documentation on heroic women of the 1950s," Roth notes. "We were hard pressed to come up with a lot of photos of Hortense at work. But there was just enough research to go on and Cherry was fantastic to collaborate with. She put on her dress and she instantly said, 'Oh yes, this is it, this is Gabby.'"

Roth had a blast making the more dead-on noir looks for Bruce Willis's Frank Minna and his Minna Men, and notes that for the elaborate opening sequence with Frank Minna, she had to have doubles, triples and in Willis's case a sextuplet of costumes for the scene's stunts. For Baldwin's Moses Randolph, she looked to Robert Moses, who though wealthy was more consumed with ambition and influence than flash. "He was a ham-and-cheese sandwich kind of guy," Roth explains. "He had monogrammed shirts and custom-tailored suits, but he was not a dapper man. Moses grew up wealthy and attended private schools; having your suits made was just something one did. So, for Alec, we custom made all of his suits so they would have that beautiful tailored look."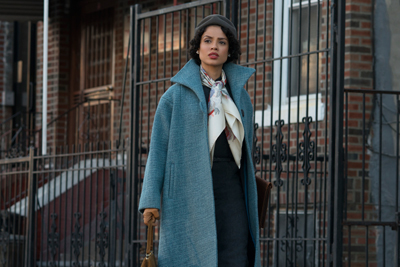 A favorite for Roth is Willem Dafoe's downtrodden Paul. "He's just so interesting because he's gone from riches to rags. I was thinking a lot about those Dorothea Lange soup kitchen photos of men in once beautiful but now worn-down-to-the threads suits," says Roth.

And then there was the chance to recreate the rumpled, sweat-soaked cool of a `50s jazz band. "I was thinking about Charlie Parker and Miles Davis and the birth of bebop in Harlem," Roth says. "The musicians from those Big Bands-guys who didn't want to wear the blue suit uniform and play the same music night after night"who would show up at midnight to play with the baddest cats in town wearing whatever they had on their backs."

Throughout, Roth says that Norton's vision kept her inspired. "Edward put so much of himself into the entire production. It's so much more fun and meaningful when your director is so deeply invested in the material"nothing is more satisfying than working that way. The challenge for yourself is to match that enthusiasm every day in your own work."

Norton convened for the final stretch of the film's creation with editor Joe Klotz to weave all the film's myriad strands together into a unified experience. Norton, who admired Klotz's Oscar-nominated work on "Precious," says "Joe contributed a lot of dynamism to 'Precious' and I was drawn to that because I knew I wanted to do some unusual stuff in this movie to mirror how Lionel thinks. Joe is such a gentleman. He's very patient but he also has a great work ethic. I really can't say enough good about Joe and the point of view that he brought to the movie." After such an epic passage to the screen, Norton and Klotz brought the film to an ending that lingers with a sense of human fallibility"but also glints of hope.

"All of my favorite filmmakers set up paradoxes, and this film has lots of paradoxes"from the mix of beauty and pain in Lionel's affliction, to the mix of destruction and creative vision in Moses Randolph," Norton concludes. "I hope the film asks some big questions about cities and discrimination and the path of the future. But most of all, I hope audiences come to have a relationship with an unexpected character who takes a deeply emotional journey of discovery."

Motherless Brooklyn
Release Date: February 27th, 2020