Slam Poetry Bringing Cultural Ignorance To Boiling Point
World Harmony Day (March 21) will shine the spotlight on 'micro ignorance', a social trend holding a firm grip on Australian society, with 49 percent of multi-cultural young people admitting to experiencing some form of discrimination or unfair treatment1, according to the Multicultural Youth Australia Census Status Report.

Marking World Harmony Day, Australian tea brand, T2, is taking a stand against micro ignorance to end pervasive discrimination against gender, culture and identity through the 'Verse of Tea' campaign with powerful poetry illustrating the impact of everyday micro ignorance on ordinary Australians, to act as a rally cry for change.

Micro ignorance is defined as the 'everyday verbal, non-verbal and environmental snubs or insults – intentional or unintentional – which convey derogatory or negative messages to target persons based on race, gender, age, faith or cultural background'.

"Women with afros who looked like me used to be put in zoos, where people would pay to see and touch us," explains Ugandan-born Anisa Nandaula, who through her poetry shares her daily experiences of people wanting to touch her hair as if it is some kind of animal to pat.

"Despite the common belief that we embrace diversity as a nation, the prevalence of micro ignorance reveals many Australians are guilty of failing to accept each other's differences, resulting in much pain for those on the receiving end," says T2 Global Brand Director, Amy Smith.

"The battle for inclusion is not limited to race or cultural identity, as many acts of micro ignorance reveal judgement of age, gender or sexual orientation. We can learn much from the experiences shared by our poets, importantly to become more self-aware in the way we communicate with each other," says Smith.

"I've been left busting to go to the toilet, standing outside these two doors with only two choices," says transgender poet, Jesse Oliver, on just one of the daily challenges faced living in a society that is often less than accepting of diversity.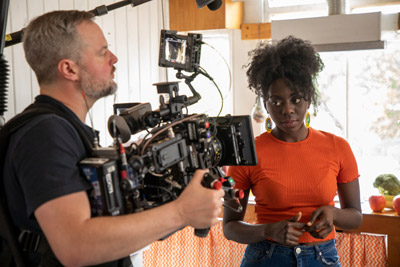 "The reason that micro ignorance is still so prevalent in the world is that the people who experience it every day often feel unable to speak up, that it is something to deal with privately or take in their stride," explained Smith.

"This led us to consider how T2 can show how if we all took the time to dig a little deeper, we can uncover unexpected and profound connections with each other which go far beyond the superficial.

Our mission as a company is celebrating difference by making a difference. Since we began, we have created hundreds of diverse and beautiful blends sourced from communities around the world. It not only makes us more interesting"but helps us build a world where everyone can belong, where social exclusion based on culture, race, gender and age is redundant," concludes Smith.

The raw and relatable poetry video features the dynamic, diverse voices of four award-winning Australian slam poets: Eunice Andrada, Anisa Nandaula, Jesse Oliver and Emilie Collyer. Each poet's performance is inspired by personal experiences, shaped by socially significant aspects in their lives like sexuality, ageism and racism.

T2 is encouraging Australians to join their brewing force for good, and in the time that it takes to brew a cup of tea – three minutes – have a conversation with someone new.

Join the force for good, watch the video and learn how to broaden your perspective through meaningful conversations at www.t2tea.com


Interview with Anisa Nandaula
Anisa Nandaula was born in Kampala, Uganda and moved to Australia at the age of eight. Growing up in Australia, Anisa began to notice the obvious distinctions between the first world country she was growing up in and the third world country she was born into. For Anisa, experiencing micro ignorances is a daily norm. Micro ignorances are the everyday verbal or non-verbal snubs or insults which have a negative connotation, whether they are intentional or not.

Ahead of Harmony Week, we sat down for a cuppa with Anisa, chatting about how she is working with luxury tea brand T2 to address micro ignorances and inspire meaningful conversations through slam poetry.

T2 lives and breathes diversity with over 100 sourced recipes and blends from communities around the world and proudly celebrates all flavours, cultures, and tastes" while embracing the fact that each person is unique and individual differences are both liberating and beautiful.

Like Tea, humans are a unique blend and the curated blends of T2 tea reflects the different blends of people, culture, preferences and beliefs that make up tea.

Question: What is slam poetry?

Anisa Nandaula: Slam poetry is a form of performance poetry that combines the elements of performance and writing, competition, and audience participation. It is performed at events called poetry slams, there are many Poetry Slam Championships. In 2016, I was the Queensland Poetry slam champion and runner up for the Australian Poetry Slam Championships.

The name 'slam' came from how the audience has the power to praise or, sometimes, destroy a poem and from the high-energy performance style of the poets.


Question: What originally inspired your passion for slam poetry?

Anisa Nandaula: When I was in high school we had a public speaking class. We were asked to write the story of our lives, and I remember sitting down and looking around at all these books, pens and paper and thinking about my family back home in Uganda. My cousins back in Africa were the same age as me, but couldn't afford to be in school, and all I could think of was how is this fair?

I decided then and there that it was important for me to use my voice and share my story. As I grew older, my concepts of being 'black' or 'Ugandan' changed to 'I've grown up here… I'm Australian'. It's like having two feet in both worlds and not having the language to understand it, so poetry became my language, my way to understand and dissect all of these notions of culture and race.


Question: How has your poetry allowed you to travel the world?

Anisa Nandaula: Poetry has allowed me to travel the world by understanding the significance of empathy. Empathy is the plane that bridges the distance between continental struggles and different people. Poetry has a unique way of helping you see the shared humanity in everyone around you.


Question: How does slam poetry allow you to express and draw attention to issues surrounding multi-cultural challenge and personal experiences?

Anisa Nandaula: It can be a really difficult thing opening up about my personal experiences, but one thing I always remind myself is–honesty and vulnerability are the path to empathy, and the path to a kinder world. There is no way you can see me as a human being if I don't allow you to see all the painful parts of me that are just like you. I've done poems about really traumatic experiences and then I've had people coming up to me after saying 'this happened to me'. The fact that they are able to confide their deepest, darkest traumas with a complete stranger and feel safe to do so is so profound to me.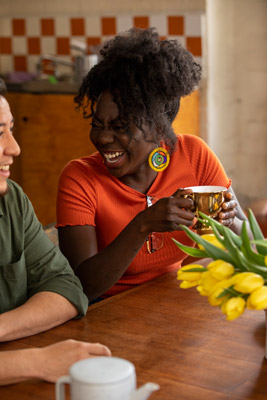 Question: What specifically do you hope to get across with your slam poetry, this Harmony Week?

Anisa Nandaula: I want to use my poetry to show people that we don't realise how complex and multifaceted identity is, and how nuanced it can be. I think it's important that we all question and rethink how our actions might be affecting people, because no matter how progressive you are, all of us are fallible and we're capable of hurting other people.

This Harmony Week, I'm proud to be working with T2 who are sharing the stories of poets like me and our experiences with micro ignorances.

Micro ignorance is the everyday verbal, nonverbal, and environmental slights, snubs, or insults, whether intentional or unintentional, which communicates hostile, derogatory, or negative messages to target persons based on their marginalised status and I am really proud to be working with T2 on their campaign that brings my and other poets stories of micro-ignorance to life.

I think we can all learn from these experiences shared, and importantly, become more self-aware in the way that we communicate with each other. It's powerful to say, rethink your actions and ask yourself how can I be the kindest person I can be as I step into this conversation?


Question: Why do you think it's easier to use slam poetry to share your message, thoughts and emotions?

Anisa Nandaula: I think poetry allows me to show my authenticity and my true and most self. I think that honesty is the path to empathy and it demands a response. Whether that response is verbal or emotional or your soul responds to mine a way, it demands a response of kindness.

I've spoken to audiences where it's predominantly white males and white males who are, you know, big and strong, wearing suits and ties, and I brought one man to tears. Not because anything I was saying was profound but I was saying 'this is me, this is my story' and his response was emotional and to tell me his.

I think that before we see people, we often see each other as political subjects like 'I'm black, you're white... I'm right, you're wrong'. Before you are all of that, you're a human being and if we could see each other like that, through our honesty, it changes everything.


Question: What's the main message you hope to spread for Harmony Week?

Anisa Nandaula: I want people to understand that, despite the common belief that we embrace diversity as a nation, the daily micro ignorances that myself and many other people face in Australia shows that our country still struggles to accept each other's differences.

People always ask to touch my hair and the thing is, people don't do this intentionally but they don't understand the history behind it. Women with afros who looked like me used to be put in zoos, where people would pay to see and touch us. The initiative led by T2 is powerful because it is giving people who experience this kind of micro-ignorance every day the platform and backing to stand up and talk about it. Many people who deal with micro ignorance's feel unable to talk about it or deal with it privately.

For Harmony Week, it's important to create spaces where people from different backgrounds can authentically be themselves, like T2's commitment to sharing people's stories that need to be heard. Through listening and taking part in standing up against micro ignorances, we can create connections with each other and hear each other's stories.


Question: What's next, for you?

Anisa Nandaula: To continue to tell my story and share my experiences with people. One thing that inspires me for the future is the thought that love is this infinite and boundless thing with no borders. It doesn't matter whether you think you've reached your limit of how much love you've given into the world you can always give more. Love is contagious and you can keep giving it, especially when you find people who you think don't deserve it... they're the people who need love the most.


Interview by Brooke Hunter