Introducing Andalou Naturals, a high-efficacy, natural skincare brand that offers a new generation of high-performance natural beauty products and encourages women to feel empowered by their beauty choices. Andalou Naturals' extensive range offers a unique multi-sensory experience combined with the latest ingredient biotechnology.

Taking the tricky guess work out of skincare regimes, Andalou Naturals combines its signature innovation of Fruit Stem Cell Science, with innovative and unique ingredients such as Turmeric, Glycolic Acid, Kombucha Probiotics, Purple Carrot, and Hemp just to name a few, to provide solutions that target common skin concerns and most importantly deliver
genuine results.

Unlike other natural skincare options, Andalou Naturals' utilises liposomal technology, blending nature's most potent bio-active stem cells from the Heirloom Apple, Grape, Alpine Rose, Argan Tree, and Hemp Plant to rejuvenate the skin. With a departure from standard textures, scents and ingredients, Andalou Naturals' innovative formulations work to target and support skin protection and restoration enhancing overall skin health to deliver the most radiant complexion for all consumers, no matter your skin type.
Founded in 2010 with the belief 'ethics should never have to be compromised in favour of efficacy', Andalou Naturals has been developed to push the boundaries of beauty, science, and to contribute to the empowerment of women. A revealing recent study of 2,004 Australian women conducted by Andalou Naturals found that 70% of women put pressure on themselves to have perfect skin*, while 70% also feel more empowered and productive when they do have good skin day*. Further research, revealed that 50% of women admit they want to make the healthier switch to natural beauty, signifying a unique opportunity for a high efficacy, yet
natural brand to play in this space.
Fiona Osment, Andalou Naturals Marketing Director says, "Andalou is really challenging the norms of the natural skincare category, by offering an exciting range of products that's differentiated not only by the indulgent, multi-sensory usage experience, but also by the fact that – contrary to common belief of natural skincare – these products deliver results."

"We've been delighted to hear of the incredible results women across Australia have received from using Andalou products, one of my favourite stats is that 84% saw a more revitalised & youthful complexion after just 28 days** of using the Age Defying range. Further, of all the Australian women who trialled our Andalou products, 9/10 said they would recommend the Andalou Naturals brand**, and that's the type of response we love to see," continued Osment.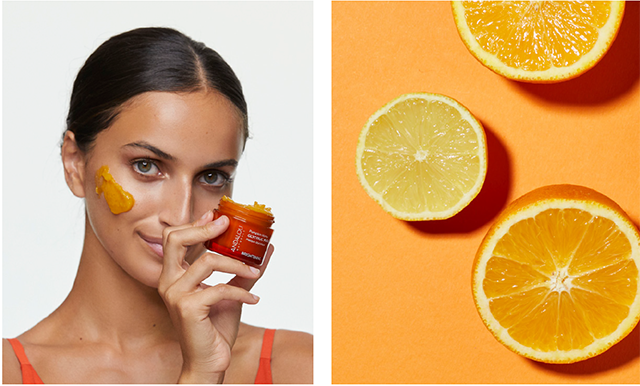 Reinforcing its 'Empowerment of Women' purpose pillar - Andalou Naturals cements its commitment to meaningful social change and women's empowerment through regular global and local partnerships with charities and organisations that have included Women in Sport, She Can, One Girl, and Vital Voices. Andalou Naturals' ongoing investment in women aims to provide the support and skills to unlock the power of education, equality, and empowerment to drive positive change.

Andalou Naturals is encouraging women to embrace their beauty and find a customised, performance based natural solution, that is infused with the latest biotechnology, to suit their skin and lifestyle. Andalou Naturals is available at Priceline stores nationally, online via Chemist Warehouse and at andalou.com.au with free Australian shipping on orders over $50.