Thanks to Andatech, here is your chance to win an AlcoSense Elite 3 Breathalyser valued at $219.
Celebrate Australia Day but don't lose your licence
Over the Christmas holiday period, thousands of Australian motorists were caught driving under the influence of alcohol and drugs and now risk losing their licence.

With Australia Day celebrations taking place over the long weekend from 25-27 January, one way to avoid being charged with PCA offences is to use a breathalyser and make sure you are under 0.05 before getting into the driver's seat. No level of illicit drugs is permitted in any driver.

Over the Christmas and new year festive period Victoria Police nabbed around 1250 drink-drivers and drivers under the influence of drugs, while New South Wales Police caught more than 720 drink drivers and South Australia had more than 400 drivers who tested positive for drugs and alcohol.

Irwandy Tan, CEO of Andatech, a leading supplier of breathalysers in Australia, said the shocking 2019 road toll across Australia of 1182 road deaths should be a wake-up call for all motorists.

"Most people enjoy celebrating with alcoholic beverages but using a breathalyser provides a simple and effective way to know if you are over the limit. And if you are, just don't drive until you are under 0.05," he said.

"When selecting a personal breathalyser, look for one with a fuel-cell sensor as they are more accurate and ensure it shows the BAC with an accuracy of +/-.005%. It should also be certified to Australian Standard AS3547.

"It's worth noting that if a large amount of alcohol was consumed, it's best to use the breathalyser the next morning because it's not uncommon for drivers to get caught over the limit the next day. P-plate drivers need to be especially aware as they can't even show 0.01% BAC."

All AlcoSense personal breathalysers from Andatech are slim and lightweight and fit into the palm of your hand. They also come with a lifetime guarantee*. Prices start from just $149, which is a low-cost and valuable insurance policy that takes the guesswork out of knowing your BAC reading " before the police pull you over to test it for themselves!

Andatech is donating 50 per cent of its profits for the whole of January to the Salvation Army Disaster Appeal to help bushfire affected communities.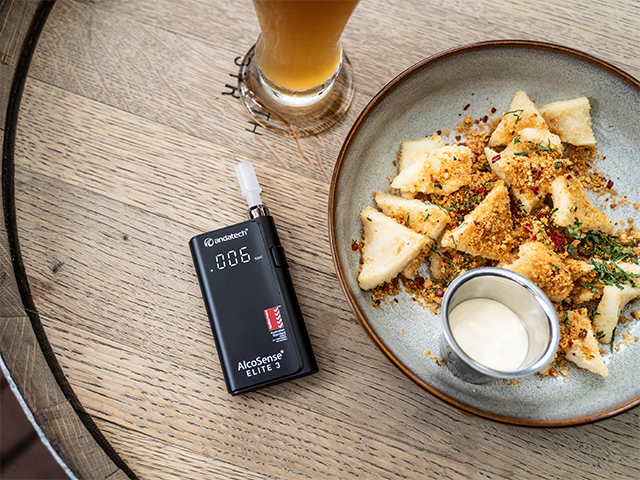 Note: BAC refers to blood alcohol concentration or blood alcohol content and describes the percentage of alcohol present in an individual's bloodstream at a particular point in time. It is the key variable that determines whether law enforcement can legally arrest a driver for impairment. https://www.nhmrc.gov.au/about-us/publications/australian-guidelines-reduce-health-risks-drinking-alcohol
Note: PCA Offences refers to prescribed concentration of alcohol. PCA charges are the most common drink driving charges prosecuted. To convict on a PCA charge, the Police must show that the prescribed concentration of alcohol (or more) is in your system at the time of driving or within 3 hours of driving.
* A three-year warranty is extendable up to a lifetime as long as the unit is calibrated every six months. This is provided under the 'AlcoSense Guarantee', which applies to all Andatech breathalysers. https://www.andatechdistribution.com.au/pages/alcosense-guarantee
About Andatech:
Andatech is a 100% Australian owned company that designs, supplies, supports and services safety and wellness products including high quality alcohol and drug testing equipment, and air quality products. The company has the widest range of Australian Standard-certified breathalysers in Australia, which are designed for personal use, in workplaces, at hospitality venues (wall mounted) and as car interlock devices. Drug testing kits cover saliva and urine testing of 7 drug groups providing error-free results. Air quality products include dehumidifiers, air purifiers, humidifiers and aroma diffusers.