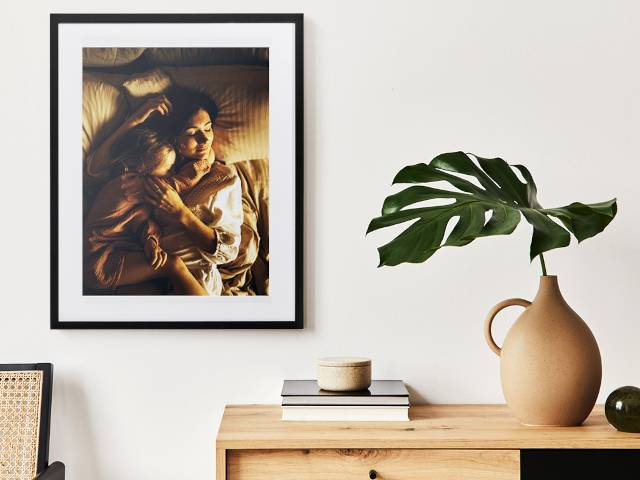 7 Feel good home decor ideas that you should try
Is it time to update the look of your sitting room? These surprising décor concepts will modernize your area if you have not yet renovated in a while or simply need a simple technique to brighten up an ancient couch. We have put together a collection of the most creative ideas to brighten up your living space, using many of the finest décor inspirations from experts and enthusiasts. These pro-approved recommendations can help you design a beautiful, pleasant and lovely home that you will enjoy residing in if you choose to incorporate a burst of color or lay the groundwork with an eye-catching Persian rug.

Whereas the procedure of creating your house is thrilling, it can also be intimidating. Attempting to strike the appropriate equilibrium between shape and structure can be difficult. The broad image and the minute nuances are both vital, irrespective of your approach.

Here are seven designer-approved home furnishings tips to help you construct your ideal house, from selecting the correct equipment to selecting the appropriate color scheme.

Customize a gallery wall:
Hardly anything beats a gallery wall for adding character and color or framed prints. Incorporate picture frames as well as other ephemera into a gallery of paintings or photography. Choose basic, coordinating borders or add a variety of intricate alternatives to freshen it up! Stretch the gallery wall all the way up to the top to give the impression of a bigger room.

Framed prints are usually displayed in little frames rather than as large works that cover the full wall. The surface and quality of printmaking on paper can be varied. Cotton-based matting paper and smooth finish photo paper are two common papers for fine art photographic production.

Conventional framed prints, with the exception of gallery-quality canvas prints, can be manufactured by either a personal effort or a specialist. And while you can frame your pictures yourself, delegating to a specialist will produce a far greater final piece.

Display at Least One Mirror in Each and every Room:
According to various professionals and experts, "there are few items more hilarious than displaying dinky small paintings too high on the wall." The center of a painting must be in the line of sight. If one individual is tiny and another is tall, their heights should be averaged.

Consider scale as well; if you have a huge wall, go huge with one giant item or combine tiny parts in a gallery-style arrangement. When it comes to the latter, keep the photographs close together; 2 to 4 inches among things actually look good.

Anchor Rugs Under Furniture Feet:
When choosing an area rug, keep the following guidelines in mind: The four limbs of a couch and seats in a furnishing arrangement must lay on it in a sitting room; the carpet must identify the lounge zone. According to experts and professionals, the absolute minimum, the couches and armchairs' front two legs must lay on it.

To appropriately handle a lounge space, particularly sitting spaces with under ample dimensions, normally need an 8-by-10-foot or a 9-by-12-foot rug. If you choose a rug that is too tiny, it will all appear out of proportion.

Dress it up:
Updating the materials in your home can give it a new look. To offer your home a unique and refreshing appearance, switch out your pillow covers, carpet padding, and drapes. Layering several patterns of cloth in your lounge room is the perfect house design solution. It will give your living space a little additional boost.

Give old finishes a makeover- The Cinderella Treatment:
Do you have out-of-date fixtures? Touchup paint and affordable refurbishing kits can be used to give them a new look. Experts say that a fast coating of hammered-bronze or black velvet spray paints can give a 1980s metal lighting a fresh chance at life.

A few sprays of white color and fresh equipment will revive even the most worn-out kitchen cupboards. And if you assumed Formica tables were doomed, guess twice. Rust-Oleum Countertop Transformations, a DIY counter-coating solution that simulates marble and makes even the worst 1970s countertop look brand new, are some professionals' favorites.

Utilize Optical Techniques to Elevate the Ceiling:
Whenever house ceilings are lower, color them light to help the space feel more spacious. To make the room appear taller, Allen-Brett recommends hanging drapes above the windows. Many conventional drape panels are 84 or 96 inches long, which allows you to hang them about three inches just over the window frame until they become too low.

You will need to purchase customized curtains if you wish to place them further. Do you like checkered screens? Vertical stripes are a great way to seemingly lengthen your walls. A larger space can be created by placing a big mirror against a wall.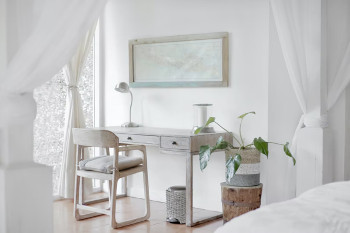 Call in a Pro to Declutter:
The more you remain somewhere, the less and less you notice the filth. A new set of eyes is occasionally required. You can employ an organizer for several days (prices vary based on where you reside) to declutter your bookcases and cupboards, which renovators claim are frequently crammed with double as much material as they can contain.

Experts recommend halving the amount of stuff on your bookshelves. Then, among some of the parallel columns, combine horizontal piles of novels and punctuate ornamental items such as pitchers or pots.

Layer Your Lighting:
Background illumination that offers greater brightness and is typically provided by ceiling lights; task lamps that are usually located over a kitchen table or a study corner; and ceiling lights, which are more ornamental, emphasizing, for example, art.

You must possess at least 3 watts (42 lumens) per square foot in a sitting area. Uplighting is an aesthetic technique that experts swear by. "In the back, a bottle uplight or any kind of illumination would shed a shine on the top, helping a room appear larger," they say.

Conclusion
Everyone would like to make their homes Instagram-worthy by decorating them. However, the prospect of devoting all of your time and resources to it can be daunting. Doing one section at a time is by far the most economical approach to decorating your property. You would not seem as if you are drowning in information. It also would not put a strain on your wallet. Do not be scared to use bold color combinations.