THE ROYAL WEDDING AT WESTMINSTER AND WIMBLEDON CENTRE COURT COMES TO SYDNEY IN 3D


VisitBritain, the British tourism agency, has created two giant pieces of 3D interactive art featuring Centre Court at Wimbledon and the Royal Wedding at Westminster Abbey which will be displayed at Circular Quay on Tuesday 6th September.
World famous 3D street artists Joe and Max have created the unique artworks for VisitBritain which allow members of the public to virtually insert themselves into some of the country's finest landmarks. The artworks are part of a set of nine which will be displayed in nine key locations around the world. Anyone who gets their photo taken on the canvas will enter into a prize for two British Airways return flights to the UK.
WHAT
: Two giant 3D artworks featuring Centre Court at Wimbledon and another of The Royal Wedding at Westminster Abbey plus the chance to win 2 British Airways tickets to the UK.
WHERE
: Circular Quay East, Sydney (Between the Opera House and the Dendy Cinema)
WHEN
: One day only from 8am - 5pm on Tuesday 6th September 2011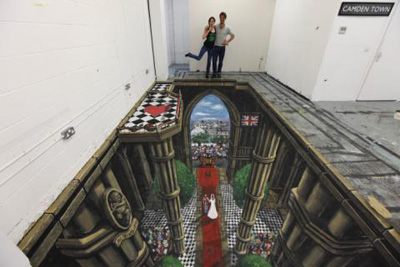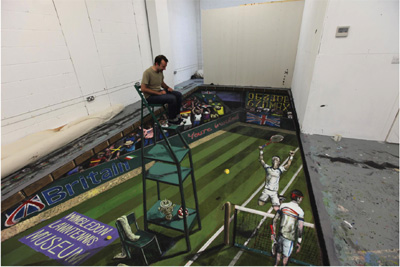 ---
About VisitBritain
VisitBritain is Britain's national tourism agency, responsible for marketing Britain worldwide and developing Britain's visitor economy. Our priority is to deliver a four-year match funded global marketing programme, working with the private sector, which takes advantage of the unique opportunity of the Royal Wedding, the Queen's Diamond Jubilee and the 2012 Games to showcase Britain and attract new visitors from the tourism growth markets of Asia and Latin America and to reinvigorate our appeal in core markets such as the USA, France and Germany. This campaign aims to attract four million extra visitors to Britain, who will spend an additional £2 billion over the four years.
About 3D Joe and Max
Joe and Max's pictures have been viewed both on the streets and on the Internet and the television the world over. Their art has been used for live events, marketing campaigns, pop videos and TV commercials. They have worked with a wide variety of clients, including Google, M&C Saatchi, Cartier, MG cars, Save the Children and Shelter Box. In July 2010, Joe and Max were selected to represent UK creativity at the UK pavilion at the Shanghai World EXPO.