10 THINGS WE LEARNT ABOUT DATING FROM BRIDGET JONES

DR NIKKI GOLDSTEIN'S ESSENTIAL TIPS TO SURVIVING DATING & RELATIONSHIPS

To promote the home entertainment release of Bridget Jones' Baby, we've partnered with
sexologist and relationship expert Dr Nikki Goldstein to provide her top dating tips based on the
lessons we learnt from unlucky in love, Bridget Jones.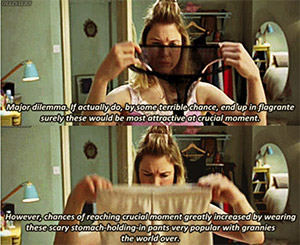 Wear the pants and make the first move
Nothing is more attractive to a man than a woman with confidence. Bridget goes after what she wants, whether it's a job, a story or a man. Avoid the needy, lusty damsel in distress vibe, men love women who can take control – and that's the kind of man you should be looking for. Put your best briefs forward
Spanx are a girl's best friend appearance wise but your worst nightmare for wandering hands.
This is where a slightly medium size handbag comes in use. If things are getting heated, sneak to the bathroom and quickly change your underwear from frumpy to fabulous. However there are some versions of shape wear that are impossible to quickly remove. Stay away.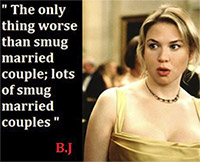 Dealing with smug married couples at parties and Christmas gatherings
Remember that many married couples don't always have much sex, often suffer from boredom
and often envy the single lives of others. However, putting the single life down justifies their
marital status. If you find yourself faced with criticism due to your single status, start telling
stories of the amazing things you get to do and all the fabulous people you have dated. Don't
let anyone shame you by celebrating the positive in the life you have.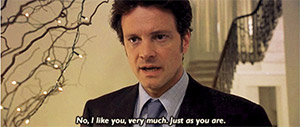 R.E.S.P.E.C.T - Love yourself and your single life

You will miss it when it's gone. Celebrate it and embrace it. Make sure you are currently doing all the things you can't do when you are partnered or married. Talk to your friends who are married and ask them what they miss the most. Then go out and do those things.
Put yourself first, focus on other areas of your life like fitness, your career and friends.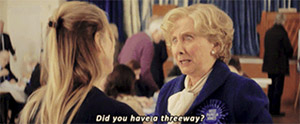 Mums the word. Handling meddling mothers and interfering family
Know that their perceived nosiness comes from the heart and wanting good things for you. Otherwise, drink lots and lots of wine to conquer the inevitable moment your mother asks you about your love life.
Rules of engagement when having casual encounters with men

Casual encounters are not only a way we date these days, but also can hold surprises. They might turn a date into a hook up buddy or you might discover chemistry you never knew was possible. Keep an open mind but be aware of the consequences, both physically and emotionally. Make sure you set clear rules first and wear protection (that's not biodegradable and dolphin friendly as in Bridget's case).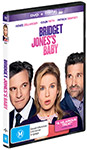 Bridget Jones' Baby
After breaking up with Mark Darcy (Colin Firth), Bridget Jones' (Renee Zellweger) 'happily ever after"
hasn't quite gone according to plan. Fortysomething and single again, she decides to focus on her job as a
top news producer and surround herself with friends. For once, Bridget has everything completely under
control when her love life takes a turn, meeting a dashing American named Jack (Dempsey), the suitor
who is everything Mr. Darcy is not. In an unlikely twist she finds herself pregnant, but with one
hitch…she's only fifty percent sure of the baby father's identity. What else could possibly go wrong?
Bridget Jones' Baby is available to own on Blu-ray™, DVD & Digital from December 14, 2016.