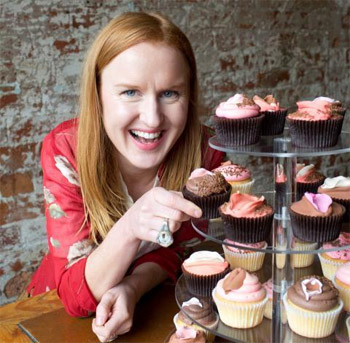 The Vagina Diaries

Wednesday 27th of November 9.30pm on ABC2

Presenter Nat Harris is on a journey to discover the truth about labiaplasty – a surgical procedure typically done to reduce the size of the inner lips at the opening of a woman's vagina. Recent public health figures show that the number of labiaplasty cases in Australia have more than doubled in the last decade. Why are more Australian women than ever putting one of the most intimate parts of their bodies under the knife? To find out, Nat meets up with a range of doctors, a sexual health advocate, an Australian porn star, and 'Louise" a nineteen year old who has hated her vagina since she was 14yrs old and is due to have the operation. Nat also takes to the streets to ask some Aussie blokes what they think about vaginas and enrols in a class with a sacred sexuality teacher for some alternative schooling. Nat is invited into the theatre to observe 'Louise's" operation. Will surgery give her the vagina she hopes for, and how much will it improve her life? Do vaginas really differ and how much does it matter?

Director: Rachael Thompson
Rachael Thompson is a 33-year-old shooter/director of documentary with experience in tv, radio and online. Her work includes shooting and directing the half-hour documentary Dark to Light: Saving Burma's Eyes. The film was shot over two years inside Burma and went onto screen at International film festivals, including a 'Silver Award' 2010 Australian Cinematographers Society. Rachael also co-directed and edited Fraser's Story, a 50-minute biopic set in remote central Australia. Her other work includes: shooting, directing and editing online content for MasterChef, directing the behind-the-scenes -featurette' for The Triangle Wars and extras for the six part series Penguin Island, plus 2nd Unit directing on ABC3's observational series Irish Dancing Down Under.

Producer: Kate Breen
Kate Breen is an experienced production manger and line producer. Recent TV credits include Line Producer for Penguin Island and Kangaroo Mob. Kate has also production managed documentaries that include; Dr Sarmast's Music School, Aim High in Creation, The Triangle Wars, Australians Exposed, Once Bitten, Margaret Fulton – Our Food Journey, Embedded with the Murri Mob, Liquid Stone – Unlocking Gaudi's Secrets, Rollerboy, Podlove, and the ABC of Dance 4 Film. In 2009 Kate produced the run-away success, Evelyn Everyone (15 min experimental short), which to date as screened at over 40 festivals internationally and won 5 awards. In 2005 Kate completed a Graduate Diploma in Producing from the Victorian College of the Arts, winning the prize for Best Producing Student.