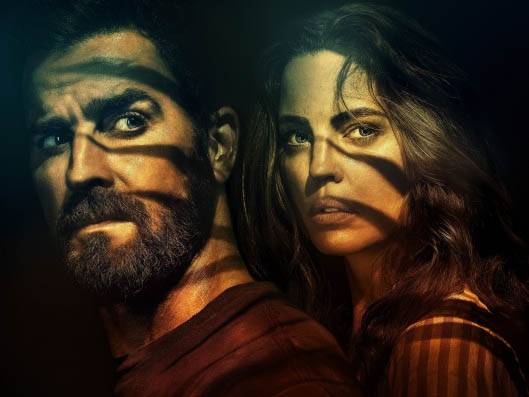 Los Angeles-born actress and writer Cosima Cabrera is set to co-star in AppleTV+'s drama series "The Mosquito Coast", starring Justin Theroux which returns for its second season.
"The Mosquito Coast" follows the dangerous journey of a radical idealist and brilliant inventor, 'Allie Fox' (Justin Theroux), who uproots his family for Mexico when they suddenly find themselves on the run from the USD government. In this new season, Cabrera stars as 'Andrea Bautista', an alluring wealthy Mexican woman and Harvard graduate who is a thorn in Allie's side as an imposing antagonist. The character of 'Andrea' was originally written as a male character, but the show creators ultimately decided that they wanted an intelligent and powerful woman instead – enter Cosima Cabrera, as a Yale graduate herself, felt a strong connection to the role. She also enjoyed a role that showcases women in characters other than the stereotypical "sexy bombshell", and more fully layered and developed people, with illustrious careers and experiences.
Born in Los Angeles to parents who were both attorneys working in public interest – her father as an immigration lawyer and her mother as an age discrimination attorney – Cosima Cabrera was instilled with a socially conscious upbringing that impacted all aspects of her life. She was always interested in acting and did some commercial and acting work as a child, going on auditions and casting calls at a young age. She was also extremely academic and graduated from Yale University as a Theatre and Literature double major. She is currently in the master's program for clinical psychology at Antioch University. As an actress, some of her most recent roles have included: "American Horror Stories", "The Resident", "The Cleaning Lady", "The Neighborhood", "S.W.A.T." and "Westworld".
Cosima Cabrera is currently writing a pilot which she plans on producing and starring in. In her free time she donates blood to the American Red Cross, and works with the LA Regional Food Bank, and AIDS Health LA.
The Mosquito Coast season 2
returns on Friday, November 4th