New Thalgomince range
The complete treatment for a cellulite free summer
Cellulite. A word guaranteed to strike fear and loathing in the 90 per cent of women who suffer from the dimpled-effect. Regardless of body shape or size, cellulite can appear in areas such as the thighs, arms and buttocks and is often difficult and stubborn to remove.
Women can thank the higher number of adipocyte cells in their bodies, necessary for pregnancy and breastfeeding, as part of the reason they suffer from the orange peel effect and men do not. These cells which are responsible for fat storage and breakdown, increase the appearance of cellulite when they multiply and grow larger in size.
In addition to a range of other causes including poor circulation, hereditary factors, diet, hormones and stress, will-power alone will not help to fight off the dreaded orange peel thighs. Yet with a healthy diet and lifestyle as well as an effective skincare firming program, the prevention and management of cellulite is made much easier.
Now thanks to the new Thalgomince range which combines the latest skin firming ingredients, preventing and diminishing the appearance of dimpled skin is as simple as completing three steps; stimulate and prepare the skin with Thalgomince Exfoliator, sculpt and refine the figure with Thalgomince Cream LC24 and finally, stabilise the slimming results with Thalgomince Gel.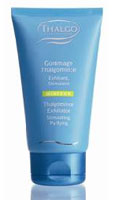 Thalgomince Exfoliator - Stimulate and prepare the skin
The perfect way to kick-start an effective skin smoothing program, new Thalgomince Exfoliator is the first step in achieving soft and toned skin, minus the cellulite.
Incorporating exfoliating micro-beads, Thalgomince Exfoliator stimulates the bodys circulation helping to reduce fluid retention associated with poor blood flow whilst minimising the formation of dimpled skin.
Combining the latest skin firming ingredients, Thalgomince Exfoliator includes Adipo-Reset® for refining, Caffeine Complex for stimulating and Aescin for promoting circulation. When used in conjunction with Thalgomince Cream LC 24, the Exfoliator encourages a higher absorption rate for optimal slimming results.
Apply Thalgomince Exfoliator once or twice a week to dry or damp skin. Use upward movements working from the feet to the waist and concentrating on areas of concern. Rinse with water. Follow with an application of Thalgomince Cream LC24.
150ml - RRP $55
Thalgomince Cream LC24 - Sculpt and refine the figure
An intensive, long-term treatment for fighting and preventing cellulite, new Thalgomince Cream LC24 helps skin retain its smooth, toned appearance.
Similar to a slimming patch, Thalgomince Cream LC24 envelopes the skin when applied to problem areas and utilises the innovative ingredient Adipo-Reset® to target the formation of dimpled skin.
Including the super-charged ingredients of Caffeine Complex and 24 Hour Caffeine, Thalgomince Cream LC24 has a slow-release formula that continually diffuses caffeine over 24 hours. The result, skin becomes firmer and visibly more defined.
With a fresh citrus scent and a creamy rich texture, Thalgomince Cream LC24 is a pleasure to apply. For best results, the cream should be applied to problem areas in a massage motion, once a day.
Thalgomince Cream LC24
200ml RRP $90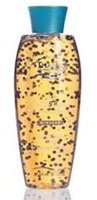 Thalgomince Gel - Stabilise the slimming results
Thalgomince Gel is a short-term, intensive treatment for reducing the common orange peel effect of cellulite. During the slimming programme, it can be used in conjunction with Thalgomince Cream LC24 for double action efficiency.
The re-defining Thalgomince Gel contains blue thalaspheres which burst and free their active ingredients when massaged in a circular motion on problem areas.
With a combination of ingredients including Micronized Marine Algae, Slimming Complex and Ivy, Thalgomince Gel helps to refine skin texture, restore suppleness and stimulate micro-circulation.
Apply daily, using circular massage movements starting from the ankles towards the waistline. Massage until completely absorbed.
300ml RRP $85
Thalgo stockist no - (02) 9477 6900 or
www.thalgo.com.au