Interview with Taryn Williams, CEO and founder theright.fit, Wink Models
Question: How does it feel to be named the global face of Max Factor?

Taryn Williams: Honestly, a little surreal! It all happened very quickly, and I have to admit it was odd being back on the other side of the camera again after so many years. I'm flattered to be included with such an amazing group of women from around the world, championing inspirational women across a variety of industries.


Question: Can you tell us about the Radiant Lift range?

Taryn Williams: The idea behind Radiant lift foundation is not having to compromise between radiance and long wear coverage. It has hyaluronic acid complex, micro-pearls to reduce the appearance of fine lines and reflect light and SPF 30.


Question: What was it like shooting the Radiant Lift range?

Taryn Williams: It was such an incredible experience. It was two seperate shoots in London, one for the TV commercial and another for the stills campaign, so I was flown there for about five days, each time. The set, props, and all the team and crew were so amazing and it was such an honour to work with the incredible Wendy Rowe (creative director of Max Factor) who did my makeup on both occasions.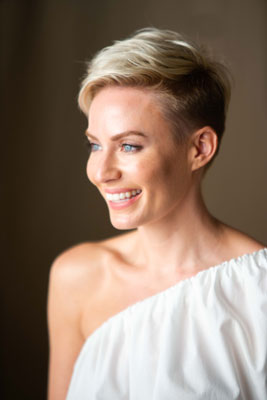 Question: Why do you love Max Factor?

Taryn Williams: I love that as a brand they have continued to innovate and celebrate the uniqueness of female beauty, and that they are willing to challenge the status quo and work to bring a new meaning to a beauty campaign.


Question: Which of the Max Factor range could you not live without?

Taryn Williams: Radiant lift foundation, definitely! It's such a good coverage that's flattering without being heavy and lasts all day.


Question: Why do you believe there has been a change in the influencers brands are now using?

Taryn Williams: I believe consumers demand authenticity in their marketing whichever channel this may be on. Social media gives consumers a voice to openly feedback to brands about what does and doesn't resonate with them, and influencers pay a huge part in shaping that dialogue online.

Consumers play a huge role in keeping brands accountable and demanding authenticity and honesty in marketing campaigns. This means that brands must become more socially aware and truly understand what consumers want in order to effectively connect with them.

We've seen the power of this strategy play out time and again at theright.fit. For example, last year we helped source talent for AAMI Insurance's International Women's Day TV commercial, 'Her to Hero'. AAMI were looking for strong, sporty and active models and actors to play AFL women's stars in the shoot. Imagine how thrilled they were to learn that we already had three AFLW players from the Western Bulldogs on the books! Using real AFLW stars lent the TVC a far greater level of impact than could have been achieved by having actors play the part.

Our recent partnership with Pinstripe Media is another great example. In the two years since launching, theright.fit the platform has grown to a database of over 6,700 talent, but we recognised a need to provide credible business experts in specific categories like finance and tech. Our new B2B database contains more than 50 leading business experts like Airtasker chairman James Spenceley and ShowPo founder and CEO Jane Lu.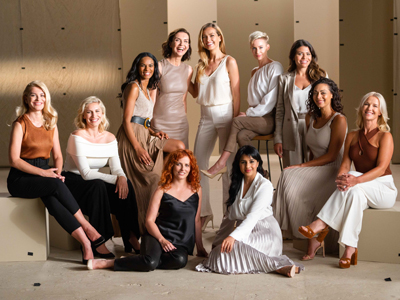 Question: How are women dominating the economy and what does this mean for brands?

Taryn Williams: According to Forbes, in aggregate, women represent a growth market bigger than China and India combined"more than twice as big, in fact. Globally, they control about $20 trillion in annual consumer spending, and that figure could climb as high as $28 trillion in the next five years. It's clear that this huge purchasing power means brands would be foolish not to consider them in their marketing & sales campaigns, and in their product development.


Question: Are you surprised that 86% of women consult social media before making a purchase?

Taryn Williams: Not at all. I know personally I am certainly influenced by the content I see on my various social channels, whether that be LinkedIn, Facebook or Instagram. I trust referrals from other consumers and I value brands who work with influencers to craft authentic and engaging stories to convey messages. It's such a fantastic, organic way for me to learn about a brand and their values, along with their products or services in a timely way that works for me, unlike traditional advertising.


Question: What's next, for you?

Taryn Williams: Continuing to grow both my companies, theright.fit and Wink Models, and working closely with brands I love and whose values align with mine.


Interview by Brooke Hunter