Canon Australia's Tales by Light Season 3 Harnesses the Power of Images to Connect and Inspire
Canon Australia has announced that Season 3 of the acclaimed Tales by Light photography series will air on Network Ten and the online catch-up and streaming service tenplay from Sunday 26 August.

Following the success of the first two seasons, Tales by Light 3 takes viewers behind the lens and into the minds of three new photographers, each motivated to harness the power of images to draw attention to and inspire the world to protect some of the most beautiful and vulnerable aspects of our world: children, the ocean and Australian Indigenous culture.

Produced once again, by Abraham Joffe, ACS Cinematographer of the Year 2017 and Canon Master, Series 3 of the series follows acclaimed photographers Simon Lister, Shawn Henrichs and Dylan River as they traverse fascinating and often challenging environments to tell important stories:

UNICEF photographer Simon Lister goes to Dhaka, Bangladesh with UNICEF goodwill ambassador Orlando Bloom, capturing the lives of children residing in the railway slums.

Conservationist Shawn Henrichs travels to Isla Majeures in Mexico and Raja Ampat in Indonesia to share never-before-seen footage of human impact on marine life in our oceans.

Indigenous filmmaker and photographer Dylan River visits the Australian central desert in Alice Springs, Victoria River on the northern edge of the Tanami Desert and the remote Yolngu community in Bawaka East Arnhem Land. Communities and landscape rich with stories, culture and traditions spanning tens of thousands of years.

"We are humbled that Tales by Light has been so well received by viewers locally and around the world," says Jason McLean, Executive Producer and Director of Canon Australia's consumer imaging division. "With this season we retain the focus on seeing through the eyes of some of the world's best photographers that has made the series popular, but this time the subject matter really focusses on the power of an image to connect people and give a voice to aspects of our world that don't have one of their own."

"This season we are particularly proud that our locally produced series features an Indigenous Australian photographer, allowing audiences to stop, consider and appreciate the largely unknown yet still vibrant examples of living Aboriginal culture being practiced today," McLean continued.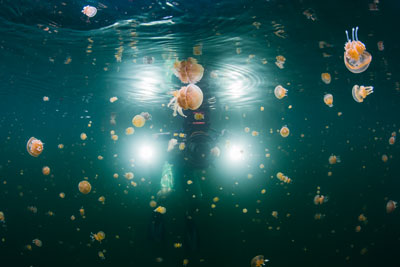 The Power Of An Image

Through richly detailed motion and still imagery, Tales by Light 3 focuses on the stunning beauty and critical vulnerability of people, nature and culture to inspire real change.

"By engaging us emotionally, images cross cultural or geographic boundaries and connect with us on a human level," continues McLean. "In episode one, Simon and Orlando highlight the plight of 1.4 million children working to survive each day in Bangladesh.

In Episode two Shawn Henrichs incites passion and urgency in the need to preserve our natural habit while in Episode three with Dylan River who looks to highlight the rich culture and heritage of Australia's First Nations people.

These scenes inspire hope, other times they're confronting, but through them we have the chance to consider things that we might not have otherwise."

Kicking off the season, the episode, Children in Need, looks at the impact an image can have on creating connections across the globe and generate much needed support for people living in poverty.

"The incredible cinematic work of Simon Lister and Canon Australia gives viewers an insight into what it's like to be a child who has to work for a living. Every day millions of children around the world are forced to work to help their families survive extreme poverty, instead of going to school. UNICEF is committed to ending this and ensuring that every child can go on to live a brighter future," said Tony Stuart, CEO, UNICEF Australia.

Tales by Light: Network Ten at 12:30pm and available on tenplay from August 26, 2018.


Interview with Abraham Joffe, ACS Australian Cinematographer of the Year 2017, Director of Tales by Light
Question: Can you tell us about episode 2 of Tales by Light?

Abraham Joffe: Shawn is an incredibly dedicated conservationist who uses every visual tool available to him to bring home his message. He has spent years focused on the atrocities perpetrated against wildlife – specifically chasing down shark finners and the black market trade. Now he has turned his lens towards the beauty. He believes connection breeds compassion… and once people feel touched they can't help but want to assist.

This episode highlights the success story of Raja Ampat – home to the word's most bio diverse marine life. This jewel of the ocean must become a beacon of hope to the rest of the world; showing sustainable protection of the oceans is possible.


Question: What can audiences expect from Episode 2 – Paradise in Peril?

Abraham Joffe: Seeing Shawn work with the incredible manta rays of Raja Ampat was unforgettable. I never knew how sentient and intelligent these magnificent creatures are. Shawn has a unique approach presenting the wonder of these animals, and he does this by including human subjects beside them in his photographs. Mantas, unlike other fish, are inquisitive and even playful with humans underwater. They are very special animals and thankfully are being largely protected now around the world due to the direct efforts of Shawn and his partners.

The other impactful moment for me was filming in the incredible jellyfish lake. The lake we hiked into was in the middle of one of the local islands. The water within it has been separated from the ocean for thousands of years and has formed its own endemic creatures. The most striking being countless stingless jellyfish. Submersing ourselves in this phenomenon was like entering another world. I immediately remembered the film Avatar – except this world was no fantasy. It's a reminder on how incredible our planet is – and how much there is still yet to explore.


Question: What do you hope viewers take from Tales by Light?

Abraham Joffe: Tales by Light as a series has continued to evolve. The extraordinary opportunity to capture and bring powerful real-life stories to the screen is never lost on me. With the chance to produce a third series, we decided to seek out image makers who had great purpose. The common thread between all three of the featured photographers is that they are all working to make our world a better place through their craft.

We are always searching for stories that desperately need sharing. We do always need to be careful that when dealing with serious subject matter, we still make the films palatable. If it's just too hard viewing, people will switch off. In this series we explore three main stories – Children in Need through the eyes of a UNICEF photographer Simon Lister. Saving our oceans with inspirational marine conservationist/artist Shawn Heinrichs and Preserving Indigenous Culture, with filmmaker Dylan River.

What I continue to learn from spending time with people like these is that we all have the ability to make small changes in our day to day lives that can have a positive impact. It's very inspiring.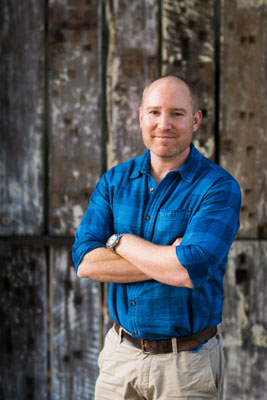 Question: Can you tell us about how you went about filming Episode 2 – Paradise in Peril?

Abraham Joffe: With any expeditions to remote places, local knowledge and support is vital. We are often working under tight time pressures which doesn't give you the flexibility to chew up days working-it-out on the ground. You have to hit the ground running. Before any trip even begins we start by researching the best operators in a given area. Our first questions relate to timing. What is the best season for weather conditions and chances of encountering our given subject? Picking the right season is crucial for many migratory species of animals.

Weather also plays a part. The oceans, the currents, water visibility, precipitation and wind are all elements that will either impede of aid your hunt for sightings. For the more accessible places, avoiding peak tourist volumes when possible will also help. Everyone's dream scenario is great wildlife encounters without others. Shawn's contacts in Raja Ampat are invaluable. He has spent over a decade working this area and brought every resource available to help make our shoot a success.


Question: What never-before-seen footage of the human impact on marine life in our oceans will we see? Much of Shawn Heinrichs investigative archival footage has never been seen. For Shawn and myself we wanted to use this film to focus on the connection and beauty of the marine world rather than its destruction. Shawn has a unique way of using his art (both through still and moving images) to draw people in and ignite compassion. The manta ray and free diver sequence in this film I haven't seen before. The way Shawn and the talented diver Sabine Templeton were able to work together with a very friendly manta ray was quite incredible to witness and capture.


Question: What's next for you?

Abraham Joffe: In late October we have our 5 part series on the big cats launching on Animal Planet which is terribly exciting. I also have a trip to South Georgia (Antarctica region) in November which will should be spectacular. Like everyone I strive to find the work life balance especially with the arrival of my young son. Currently I'm in Fiji catching up on some much needed relaxation and family time. Producing TV series takes an enormous toll and it's always good to recharge and reconnect at the finish line before starting the process again.


Interview by Brooke Hunter