'Surplus Spending' - Thursday, September 20th at 9.25pm
Hosted by Jeff McMullen
(Repeated on ABC 2 Saturdays at 9.30pm and Wednesdays at 4.30pm)
Australians will soon be electing a new government. Whether Coalition or Labor, it will inherit a strongly growing economy and a historically high budget surplus - perhaps as high as $20 billion.
ABC TVs Difference of Opinion tonight asks: How should the money be spent? Should our hard-earned tax dollars be spent on schools, hospitals and community services? Is it an opportunity to upgrade our ageing infrastructure? Or should you get it back in tax cuts or save it for a rainy day? Will the politicians spend it wisely or will both sides be pork barrelling in an attempt to win your votes with the budget billions.
Tonights eminent panel consists of former Liberal Party leader, John Hewson; Chair of the Womens Electoral Lobby, Eva Cox; Walkley Award winning financial journalist, Stephen Mayne; and Professor of Institutional Economics at The Royal Melbourne Institute of Technology (RMIT) Sinclair Davidson. They will argue the case for their favourite options to help you decide how the money should be spent.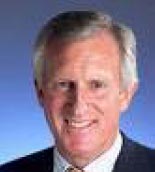 Dr John Hewson
believes Australias priorities should be to address climate change and fix the infrastructure bottlenecks holding back Australias economy. Dr. Hewson was Leader of the Liberal Party and the Federal Coalition in Opposition for four years. He has worked as an economist for the Australian Treasury, the Reserve Bank, and the International Monetary Fund. Before entering politics in 1987, he was a company director and business consultant and an Executive Director of Macquarie Bank Limited. He is a Director of a number of public and private companies and is Chairman to the Arthritis Research Taskforce and Osteoporosis Australia.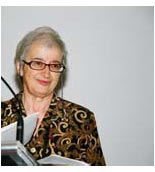 Eva Cox
believes Australians want the budget surplus spent on providing better health, education and community services. Eva is the Chair of the Women's Electoral Lobby, an unabashed feminist and until recently, Senior Lecturer in social inquiry at the University of Technology in Sydney. She has published widely in books, journals and newspapers. Her current work builds on her Boyer Lectures (1995) on social capital and her commitment to making societies more civil.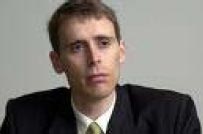 Stephen Mayne
believes Australia should be doing more to future proof the country, saving the surplus and accumulating wealth. Stephen is a Walkley Award winning financial journalist who for almost 10 years worked for newspapers including The Herald Sun, The Age, The Daily Telegraph and the Australian Financial Review. He is a former advisor to Victorian Treasurer, Alan Stockdale. Stephen launched www.crikey.com.au in February 2000 - an ezine dedicated to exposing the dark side of business, politics and media in Australia. He sold Crikey in 2005 and is now dedicated to writing for Crikey and shareholder activism.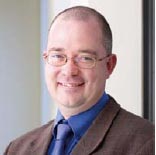 Professor Sinclair Davidson
is Professor of Institutional Economics at the Royal Melbourne Institute Of Technology (RMIT). He has written extensively on tax and industry policy. In his view Australians are overtaxed and that the budget surplus should be returned to the people in the form of tax cuts.
www.abc.net.au/differenceofopinion