Introducing Spring Hill Walkers Club, the brand new project from Brisbane-based singer songwriter Keziah Davies. Spring Hill Walkers Club unveils the debut single 'Sertraline' - an honest, reflective account of Davies journey with her mental health.

Davies started writing 'Sertraline' while on a well-deserved holiday in Coolangatta last year, after working 5 to 6 days a week as a medical receptionist throughout the pandemic.

"I had taken my guitar and planned on working on a number of songs but in reality I only picked it up once," reflects Davies. "Amazingly it only took that one time and I had the first verse and vocal melody for 'Sertraline' written. I think it's quite apt, how calm I felt watching the whales from the balcony and writing that verse, only to head home the next day to be broken up with by my then-boyfriend (it's okay, we're great friends still)."

"Over the next few months I eventually finished writing the lyrics, which naturally by that point had changed the song into being about me dealing with the stress and anxiety from the breakdown of that relationship, realising I needed help and wanting to own up in song to the fact that I was (and still am) taking antidepressants."

Drawing inspiration from the likes of international indie favourites Snail Mail and Soccer Mommy, through to artists closer to home like Courtney Barnett, Merpire, and Julia Jacklin, the Spring Hill Walkers Club project offers up a candid take on mental health, alongside finding joy in the day to day.

"I'm inspired by simple things like sitting in the sun, and enjoying tending to my plants. I'm also fairly obsessed with Australian artists for the most part, I think we have an amazing plethora of talented acts who inspire me constantly."

'Sertraline' was recorded alongside a collection of songs at Hunting Grounds Studios, with production and mixing by Krishan Meepe and mastering by Adam Dempsey.


Interview with Spring Hill Walkers Club (Keziah Davies)
Question: How would you describe your music?

Keziah Davies: I like to describe it as sad indie rock.


Question: Can you tell us about Sertraline?

Keziah Davies: Sertraline is my debut single and I wrote the lyrics before and after a break-up last year. The song started as one thing but naturally changed into being about me dealing with the stress and anxiety from the breakdown of that relationship.


Question: What inspired your upcoming EP?

Keziah Davies: Music wise I've been inspired by artists like Snail Mail, Soccer Mommy and Julia Jacklin. But otherwise I've just been inspired by life and my experiences as a twenty-something year old. Some of the songs are nearing five years old but all deal with pretty similar themes so still feel current to me.


Question: Is there a particular message you hope listeners take from your music?

Keziah Davies: I hope it reminds people that everyone is dealing with something, and that speaking about your mental health shouldn't be a taboo.


Question: Do you prefer performing live or recording?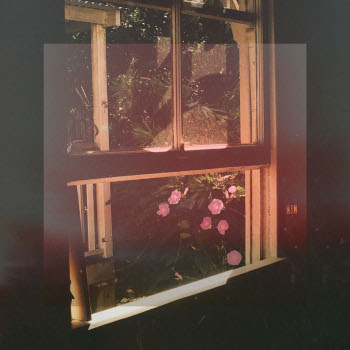 Keziah Davies: I do love performing live but haven't yet done so with this project, it's been really enjoyable crafting songs and recording. Krishan who produced the EP and co-wrote Sertraline is based in Melbourne so luckily he was able to visit earlier in the year to record the EP.


Question: What is the story behind Spring Hill Walkers Club?

Keziah Davies: The name came about when I was living in Spring Hill, I think a friend came up with it and for some reason it felt right. It's a bit silly but I also have good memories from Spring Hill. Despite being a solo project I wanted a name/moniker and that's where Spring Hill Walkers Club came in.


Question: What motivates you most when writing music?

Keziah Davies: I'd say I turn to songwriting when I need to express myself about any tough things going on in my life, so naturally most of the songs are about my experience with anxiety/depression and break-ups.


Question: Which music/artists are you currently listening to?

Keziah Davies: A lot of Australian artists at the moment - Merpire's new album is incredible. Have also been digging Hallie, Asha Jefferies and Ngaiire.


Question: What or who was your inspiration to go into the music industry?

Keziah Davies: I wouldn't say I have a specific inspiration, but my older brothers introduced me to a variety of music from a young age which I think has been a huge influence. Instead of listening to what was on the radio I was listening to stuff ranging from French house to local indie bands.


Question: If you could collaborate with another artist, who would it be?

Keziah Davies: Ooh! Ainslie Wills is one of my favourite songwriters, collaborating with her on a song would be a great experience.


Question: What is the biggest challenge you have faced along the way to your musical success?

Keziah Davies: I'd say the biggest challenge was myself! It took me a long time to find the confidence to properly bring this project to life. It took a lot of self-reflection and a good community of friends to get where I am today.


Question: What has been your favourite part of becoming a music artist?

Keziah Davies: I think just listening to the final EP after a lot of work was so fulfilling. Thinking back to writing the songs, working on the demos with my producer, to the final project - it's amazing to see the end product.


Question: What's a typical day like?

Keziah Davies: I work as a medical receptionist, but otherwise I spend my time tending my indoor plants and watering the veggie garden. I try to work on music when I can but mostly just when the inspiration strikes.


Question: What's next, for you?

Keziah Davies: Once the EP comes out I'm going to get stuck back into songwriting and working on some demos. Hopefully a few gigs might happen early next year as well as recording another EP!


Question: Can you share your socials? (links please)

Keziah Davies:
Instagram
Facebook


Interview by Gwen van Montfort