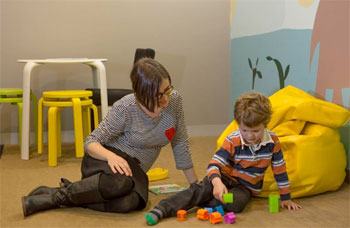 Northland Shopping Centre has partnered with Amaze Victoria and the Olga Tennison Autism Research Centre at La Trobe University to create a sensory friendly environment for shoppers, this weekend – each store involved will create an environment that gives visitors the opportunity to shop without the hustle and bustle of sensory overload. Noise levels will be lowered and lights dimmed in select stores across the shopping centre.
There will also be a number of fun Christmas themed activities on offer for the kids to enjoy, including:

Two sessions of Story time with Mrs Claus 8:30am and 9:30am in the Quiet Room
Free Face painting 8am – 10am located near Best & Less
Sensitive Santa Christmas Photography: 8am – 10am bookings required.

See HERE to book your spot for Sunday morning.