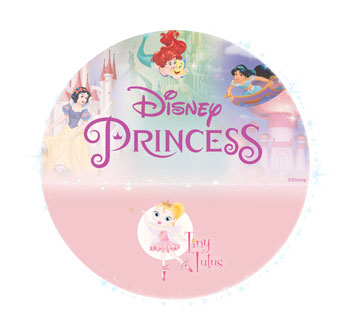 Tiny Tutus brings Disney Princess Magic to Ballerinas
Tiny Tutus has announced an exciting collaboration with The Walt Disney Company Australia to coincide with World Tutu Day, which will see the first ever Disney Princess Dance Program roll out across the nation.

The Disney Princess Dance Program will be brought to life each week in the Tiny Tutus dance studios, with each Disney Princess and their values celebrated through stories, dance, music and movement.

Simone Cadell, Founder of Tiny Tutus, said "At Tiny Tutus, we believe princesses are strong, resilient, free-spirited and generous. Being able to share these values through our Disney Princess Dance Program brings an even more integrated approach to our class curriculum.

"Week one of the Disney Princess Dance Program has seen precious moments created for our ballerinas and we are so excited to watch the term progress and our ballerinas fall in love with Snow White, Ariel and Jasmine."

Tiny Tutus ballerinas can begin their magical journey from 16 months of age in Teeny Tiny classes with their special grown-up, which run nationwide for little ballerinas up to five years of age.

Embracing the importance of family, Tiny Tutus offers open classes as part of their early childhood programme, so parents can share every precious moment of their tiny ballerina's journey.

Together, with the magic of Disney and optimism of Disney's Princesses, Tiny Tutus hopes to bring a new level of enchantment to its ballerinas and their families.

For more information, visit www.tinytutus.com.au