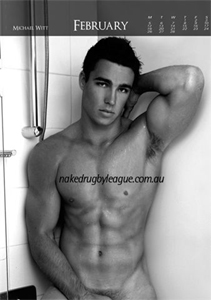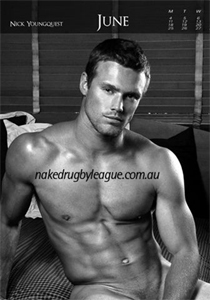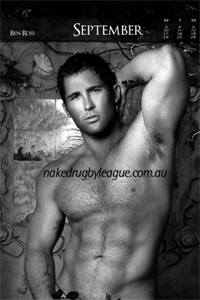 The cheeky Naked Rugby League calendar was launched by the equally cheeky 9TO5 magazine at Bubble Champagne Cocktail Lounge at Circular Quay. Setting the steamy locker room theme gorgeous male models from Stedmans clad in little white towels mingled with the crowd, while a sports masseuse was on hand to provide rubdowns for those needing a little tension relief.
Sassy celebrity radio presenter Bianca Dye presided over the cheeky proceedings as MC. All proceeds from the calendar go to breast cancer research and in keeping with the fundraising theme there was a raffle of fab prize for breast cancer. An auction of an exclusive signed colour shot from the calendar shoot got the crowd steamed up raised more money for the breast cancer cause.
Guests in attendance included NRL stars like Riley Brown, Adam Schubert, Brad Tighe, Brendan Worth and Heath L'Estrange, Big Brother's Krystal Forscutt (who proved pretty popular with the football players), Max Panebianco and Elise Chen, Candice Falzon, Bella Serventi and Evan Hansimikali, Faye DeLanty, Karen Tso and Biggest Loser's Jo Cowling.
Footballers wives look-alikes with plunging dresses were thrilled to get more than an eyeful of what it might be like to be in the boys locker room.
Guests nibbled on blokey meat pies and sushi and sipped on Piper champagne, Hahn Super Dry beer (which is low carb for those boys with six packs, potent Hudson's Cane cocktails and Absolute Cutt and Jim Beam 'Long Blacks' premium pre-mixed drinks. Glasses of Baileys and mountains of Krispy Kreme doughnuts went down well for dessert. While the party officially ended at 9.30pm most guests partied on until after midnight.'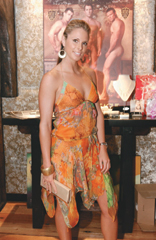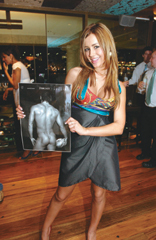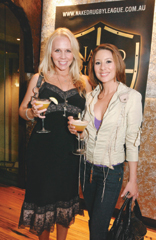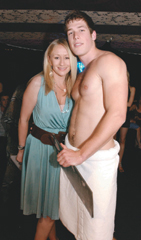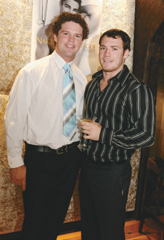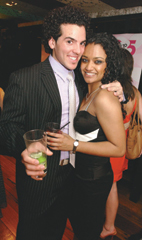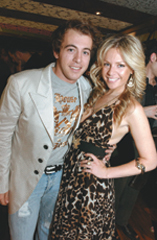 RRP: $29.95
The Naked Rugby League Calendar is available from newsagencies, K Mart and Big W.
The number of people living in Australia that have been diagnosed with breast cancer in the past 20 years is 113,801 women and 730 men. While the incidence of breast cancer continues to rise, more Australian women are surviving the disease than ever before. However it is estimated that 13,261 women and about 100 men will be diagnosed with breast cancer in Australia this year.
The risk of a diagnosis by age 85 years has increased to one in eight for women, up from one in 12 in 1983, while the risk for a male is one in 763. However, the good news is a womans risk of dying from breast cancer before the age of 75 years has been declining, from a one in 43 risk in 1983 to a one in 56 risk in 2004. To find out more about breast cancer and the risks visit:
www.nbcc.org.au