Interview with Woolworths Senior Nutritionist Monique Cashion
Question: Can you share with us your super-supermarket hacks?

Monique Cashion: Buying food that is organic, healthy and nutritious doesn't need to be expensive. One of the best ways to get the best value is to choose produce in season or on promotion, for example blueberries and avocados can be snapped up at a great price when in season, and if you're super organised, stock up. Cook up your purchases and freeze as individual portions, so you have a delicious organic lunch or dinner ready to whip out of the freezer on busy days.


Question: How has Woolworths followed the trend and began offering more organic and wholefoods?

Monique Cashion: Customers are at the heart of every decision we make at Woolworths, which is why we introduced the Macro Organic range in response to the demand we saw from our customers for quality and affordable organic food. Thanks to our partnerships with growers and organic suppliers, we have been able to continue to extend the availability of the range and now have more organic products on our shelves than ever before. This means it's easy for customers to add great quality and value organic foods into their shopping basket.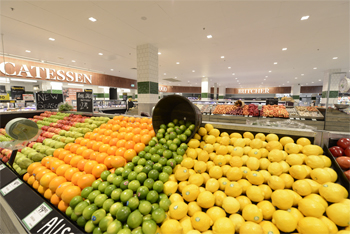 Question: How can we choose food products that are free of chemicals and additives?

Monique Cashion: By selecting produce that is labelled as 'Certified Organic' you know the food you're consuming is made using organic ingredients and processes, without genetic modification or unsustainable farming practices.

In order to receive Organic Certification, growers must run their business according to organic standards, fulfil all requirements and comply with inspections for a minimum of three years. Once certified, they are regularly audited to ensure they're meeting strict standards.


Question: Why are 'superfoods' often more expensive?

Monique Cashion: While some superfoods can be more expensive than other options there are also plenty that you can easily include in your regular supermarket shop. For example, almonds, oats, broccoli and ginger are all readily available at good price in the aisles of your local Woolworths and offer fantastic nutritional benefits.


Question: What are five ways to get five a day?

Monique Cashion: ● Sneak veggies into a tasty smoothie, pasta sauces and even cake mixes. Beetroot chocolate cake anyone? Yes please!
● Transform veggies into snacks by baking your own kale or sweet potato chips or roasted chickpeas. Flavour them with herbs for a crunchy snack on the go
● We eat with our eyes so get creative! Try making face sculptures or shaping veggies with cookie cutters, twirlers and alphabet shapers for kids
● Substitute some traditional carbohydrates for veggies, for example zucchini noodles, cauliflower rice, cauliflower pizza bases, lettuce wraps for breads, or mushroom caps for burger buns are all great swaps to get up to your five a day
● Trial French crudités at your next gathering. Serve a platter of raw veg with tasty dips such as hummus, guacamole & tzatziki (hint: use veggie based dips as another way to sneak more veggies into your diet)


Question: What should we buy more of to ensure healthy heart function?

Monique Cashion: ● Eat vegetables with every meal. Spring and summer are great times for seasonal produce with so much available
● Switch to healthier oils. For good heart health, there is not enough scientific evidence to choose coconut oil over healthy oils such as olive, canola or avocado
● Fibre is your friend. Dietary fibre from whole grains and legumes can help improve heart health when consumed as part of a healthy balanced diet
● Eat fish, such as salmon and tuna, a couple of times per week to get your dose of Omega-3s.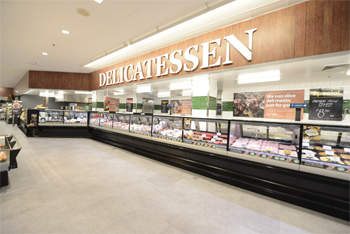 Question: How can we eat for a better night's sleep?

Monique Cashion: ● Practice mindful eating: Eating a large meal just before bedtime can cause discomfort, since your digestive system slows while you sleep. Ideally you want to try to eat a healthy balanced dinner earlier, allowing several hours for your food to digest, and then use a bedtime snack to help send you off to sleep
● Skip the fads: Aim to eat 3 x well-balanced meals and 3 x snacks throughout the day. Don't allow yourself to get famished before eating and learn to know when you are full
● Limit caffeine and alcohol: If you are sensitive to caffeine, limit your intake to the morning and try to reduce your alcohol intake right before bedtime. Although it may help get you off to sleep, alcohol prevents you from getting into the deeper stages of sleep

● There is some research which suggests certain foods as part of a balanced diet may help you nod off (although more evidence is needed):
o A small bowl of cereal and milk before going to bed in the evening. Milk gives the body a boost of the amino-acid tryptophan, while the cereal allows insulin to be released. Insulin helps the tryptophan enter the nervous system where it is transformed into serotonin, a neurotransmitter that aids sleep.
o A handful of nuts such as walnuts and almonds contain typtophan and magnesium, which may have a calming effect. Shoppers can find a range of nuts or mixed nuts in the macro organic range.
o Take pleasure in a cup of soothing chamomile tea, at 5c a bag* its caffeine free and is a good substitute for late night snacking.


Interview by Brooke Hunter