Interview with Milly Gunther
Milly is an APA accredited Physiotherapist, graduating from Monash University with a Bachelor of Physiotherapy in 2008. Since then she has developed her skills in areas that she believes are important to move forward in assisting and preventing injuries. In 2013 Milly decided to open Total Balance in the Black Rock Village to share her enthusiasm for a healthy lifestyle and change people's perspective of a "typical Physio". Since returning from Maternity leave her life has become a little busier but she wouldn't want it any other way.

Her interests include Clinical Pilates, Women's health, Dry needling, Pelvis and hip rehabilitation, and surgical rehabilitation. Milly has a holistic approach to her clients wellbeing and therefore works closely with other health disciplines including Allied health, Nutritionist, Personal trainers, Massage therapist.

Question: When or where did you initial passion for Physiotherapist begin?

Milly Gunther: While I was at school I was a Ballet dancer and injured my knee and hip. During my rehab, I met some amazing Physios and the rest is history. I guess it's also in my blood as my Mum was also a Physiotherapist for disabled children prior to starting a family.


Question: Can you tell us about Total Balance Physiotherapy?

Milly Gunther: Total Balance is a forever evolving health hub where we look after a number of aspects of our client's health. From the girls at the front desk to the eight therapists, we are prepared for many conditions and injuries. We are very proud of our relationships with other practitioners within the community and will always have the clients goals in mind, whether it's getting back in the garden or running an ironman.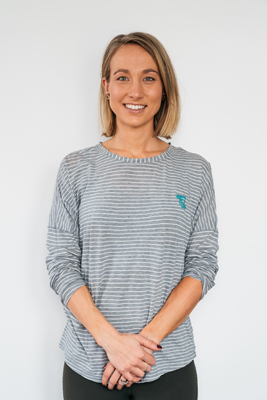 Question: What's a typical day like for you at Total Balance Physiotherapy?

Milly Gunther: The best aspect of a Private practice Physio's role is that every day is different. Its fantastic, as it allows us to have a flexible work life balance.

On a typical Monday I hand over our son Max to his Nan, then a quick coffee run at Uncle Bart's in Black Rock and walk through the door to be met by my practice Manager for a handover before starting Pilates classes at 9.30am. Prior to maternity leave, I would have worked on the business, ran four classes and seen up to ten physio 1:1 clients till 8.30pm. Mondays were long but of course everyone injures them selves when out and about on the weekend.


Question: How did having a child change your perspective on Physiotherapy?

Milly Gunther: I used to treat a range of Women's health conditions prior to falling pregnant. Since having my little boy I'm really enjoying diving deeper into this area and am now able to empathise with pre and post natal patients a little easier. I was shocked to see how little support new mums received from physiotherapists on a preventative and treatment aspect. I'm hoping to change this in the very near future.


Question: What Physiotherapy advice do you have for new mothers, post-birth?

Milly Gunther: So much! Physio's can help with so many conditions and can get you back on track a lot sooner so you can continue with your role as a new mum. Make sure you reach out to professionals and don't spend hours Googling.

Also – Self care! It's so important.


Question: What originally inspired you to open Total Balance Physiotherapy?

Milly Gunther: Total Balance started six years ago when I thought I could do it better then my current and past employees. I was sick of the workplaces being such toxic environments. So many Physiotherapist burn out and I wanted to prevent this from happening to myself and of course others. I'm not going to lie, I have definitely experienced a very steep learning curve but the team and I are very proud of what we have created.


Question: How does Total Balance Physiotherapy change the perspective of a "typical Physio"?

Milly Gunther: When I first finished university a "typical" physiotherapy appointment would involve therapeutic ultrasound, heat packs and sharing your appointment with up to two others. Physios thought they were heroes and clients would become frustrated when there was very little improvement. We spend 40 min with a client 1:1 and only use evidence based techniques. Physios can't fix everything and we are kidding ourselves If we think we can. We pride ourselves on working with so many other therapists within the Bayside Community to reach our clients goals.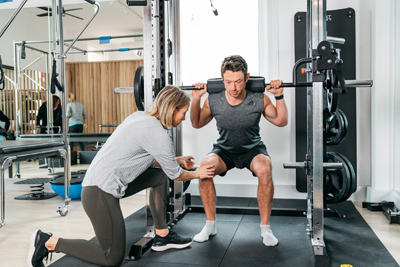 Question: How do you ensure you're practicing a healthy lifestyle?

Milly Gunther: Self care: you can only give to others if you have something to give. I love walking with my family, Pilates, yoga and a little gym work.


Question: Can you talk us through a typical Physiotherapy appointment at your clinic?

Milly Gunther: As you walk through the door you will be greeted by our wonderful Admin team who will show you around the clinic. During your 40 minute consult you will be asked a series of questions so that a detailed history can be gained. Depending on the nature of your condition this may be a longer process. A physical assessment will then take place and we will start treating the condition so you walk out feeling better and a plan to move forward.


Question: What's next for you and Total Balance Physiotherapy?

Milly Gunther: At the moment I'm trying to negotiate the blend between family and TB. I'm very lucky to have a lot of family support and believe I'll be able reach it very soon. At the moment my time is best spent working on the business and making sure the team and TB community are happy.


Interview by Brooke Hunter