Madiggan BodyCare Continues Breast Cancer Support


Prestige brand Madiggan Body Care, will continue its support of Breast Cancer for its 14th year, this year.
The body care brand, known for its Luxe packaging and high quality bath and body products, has donated a percentage of its sales to the breast cancer cause, every year since 1993.
"We felt it was a good way to give something back to the community who supports us," says founder Essex Rosenberg, who began supporting the Breast Cancer cause because it was an issue that was close to his heart. "We think its a very worthy cause, one that affects many Australians."
"Breast Cancer fund raisers have done an excellent job raising awareness, creating emotional understanding and reducing the stigma associated with suffering breast cancer," says Essex. "We are committed to caring for the community and aim to continue this tradition so those affected will get the care they deserve."
The Madiggan Alori Body care range is significantly feminine in floral pink, making it a great gift for a special woman in your life. You can buy the Alori range and other Madiggan ranges at selected gift stores and pharmacies nationally. To find the nearest stockist please call: 1300 650 981
Alori Dusting Powder RRP: $16.95
Alori Shower and Bath Gel RRP: $18.95
Alori Hand and Body Lotion RRP: $18.95
Alori Bath and Body Soap RRP: $11.95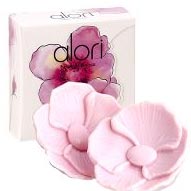 Alori Ceramic Soap Dish & Soap

Beautifully presented soap dish and fragrant soap from the Madiggan Alori range.
90gm Body & Bath Soap
Alori Dusting Powder

Simplicity in all things is the secret of nature. The natural ingredients of rose hip and evening primrose oil in this delicate dusting powder will impart new radiance to you and your body. There is a change in the air, a hint of Spring. Be adventurous and explore harmony in your life with Alori.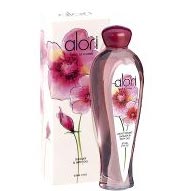 Alori Shower & Bath Gel

A dawning of frgility and delicacy embraced byth e subtle fragrance of love. With Alori we bring you a new philosophy - simple, minimal, effective. Beauty is an essence and an approach to life - and the essence is Alori.
A delicious recipe for bathing bliss, soothing secrets for a complete renewal. Embrace a new beginning, a new balanced you. Revitalise your soul and leave your skin velvety soft with the replenishing properties of evening primrose oil in this fresh foaming gel.
* A percentage of sales are donated towards Breast Cancer Research.