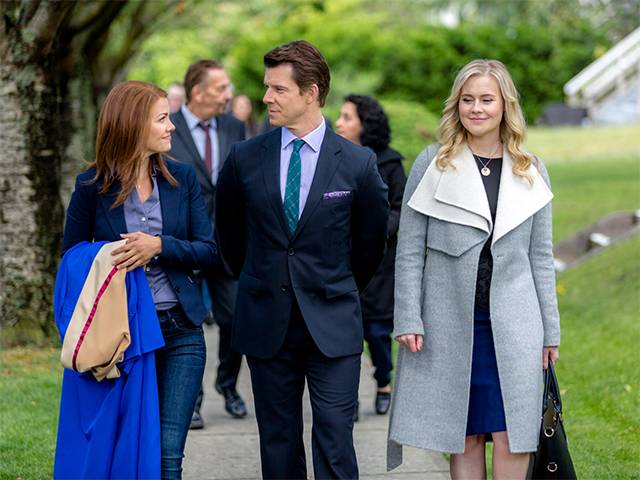 From the creative force behind Touched by an Angel comes a wonderful combination of romance, comedy and drama that follows the lives of four postal workers who transform themselves into a team of detectives to track down the intended recipients of undeliverable mail.

Their missions take them out of the office and into an unpredictable world where redirected letters and packages can save lives, solve crimes, reunite old loves and change futures by arriving late but somehow always on time.

The team includes charming Oliver O'Toole (Eric Mabius, Scandal, Ugly Betty), a genius postal detective and the group's leader; new team member Shane McInerney (Kristin Booth, The Kennedys), a technophile who brings 21st century sensibility to the group; free-spirited "girl next door" Rita Haywith (Crystal Lowe, Smallville) who has a photographic

memory; and lovable Norman Dorman (Geoff Gustafson, Primeval: New World), a master in conventional research methods.

Series 3 of Lost Letter Mysteries features the following movies:
Lost Letter Mysteries: Lost Without You
Lost Letter Mysteries: Higher Ground
Lost Letter Mysteries: Home Again
Lost Letter Mysteries: Road Less Travelled
Lost Letter Mysteries: To the Altar

LOST LETTER MYSTERIES – SERIES 1 & 2 are available to binge now on Acorn TV.
LOST LETTER MYSTERIES – SERIES 3