Lee Holmes Natural Beauty Interview
Summer is most definitely on the horizon. With less than two months to go, most women are upping their efforts to get bikini ready, turning to all the latest health food fads to get body confident in no time. But with a growing concern of what we're putting into our bodies, we've also become more conscious of the beauty products we're putting onto our bodies - and with good reason too.

Recent research from Aussie beauty pioneers Natural Instinct, has revealed that 76% of Australian women don't really know what they're putting on their skin and 71% confessed they feel 'more confused than ever before" when it comes to purchasing skincare products.

80% find product labelling difficult to interpret
85% felt that brands claiming to be natural were not

Confused by all the complicated product names, nearly 93% of women want more clarification on what ingredients to look out for (the -good' and the -bad').



Interview with Natural Health Practitioner and Natural Instinct Ambassador, Lee Holmes
Question: What inspired your goal to educate Australians regarding chemical-free beauty products?

Lee Holmes: As a health and wellness professional, my job involves helping the public to reach their wellness goals. Over the years I've noticed how women are increasingly concerned about not only the foods they eat, but the products they're putting onto their skin. We've become more conscious of what we're using on our faces and bodies and we're seeking out products that are as natural as possible. When you think about it, you wouldn't eat ingredients you can't pronounce, so why put them on your skin?


Question: Why is this necessary; do we really not know what we are putting on our skin?

Lee Holmes: I think there's a lot of confusion for consumers when choosing beauty products. Many products look and sound like they're natural, but in actual fact they contain a whole host of synthetic chemicals that can be harmful. People are looking to be educated on what ingredients to avoid so they can make informed decisions when it comes to buying beauty products.


Question: Why do you believe many Australians are more confused than ever regarding purchasing skincare products?

Lee Holmes: Many Australians are confused when purchasing skincare products because they don't really know what to look out for. A recent study from Australian skincare brand Natural Instinct found that most women look for skincare products containing natural ingredients. Many products contain hard to understand and decipher lists of ingredients so it's difficult for people to know what those ingredients are and what effect they have on and inside our bodies. That's why it's crucial for brands to be transparent and clearly label their products so that the consumer is aware of what they are buying.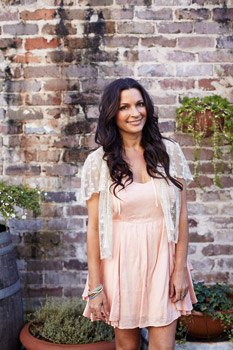 Question: Can we really trust what the labels on our skincare products say?

Lee Holmes: The Natural Instinct's research (link here) reveals that many Australian women feel they're being duped by manufacturers. Further findings from the study, found that a shocking 80% of women found labeling on products difficult to interpret, and nearly 93% of people wanted more clarification on which ingredients they should be looking out for (the -good' and the -bad'). Consumers admitted they look for skincare products containing natural ingredients, which why knowing exactly what to look out for when purchasing beauty products is important.


Question: How can we begin to understand the labels on our beauty products?

Lee Holmes: The mandatory standard for cosmetic labeling in Australia requires manufacturers to list ingredients in descending order. Therefore the ingredients that make up most of the product are printed first. When purchasing new beauty products, always ensure that your favourite ingredients are listed high on the list. Also get to know which natural ingredients you like the best and ensure you look for products that include those ingredients.


Question: What brands do you use, for your beauty regime?

Lee Holmes: I work extremely closely with Natural Instinct and as their brand ambassador, I feel safe with the knowledge that their ingredients are truly natural and look after my skin. Natural Instinct provides clear information and labeling on their products and on the website, that give consumers informed choices. I love using the Natural Instinct range as the products are gentler on my skin, contain no harmful ingredients and are safer for you. One of my favourite products at the moment includes the Natural Instinct Tinted Face natural sunscreen, it's such a versatile product so I don't need to wear foundation, but am safe in the knowledge that my skin is protected during the warm summer months.


Question: What are you top tips for choosing the best natural skincare? 
What are the worst ingredients to look for in skincare?

Lee Holmes: The natural skincare industry is a growing one and there are hundreds of emerging brands claiming -natural' credentials. When choosing natural skincare I always read the ingredients list and ensure that I'm clued up on what to look out for. Always look for products that are free from parabens, sulphates, sodium lauryl sulfate and PEG's. Also look for brands with minimal packaging; brands that are committed to truly natural ingredients are often environmentally friendly too, look for brands with minimal boxing and eco-friendly packaging.


Question: What are the best ingredients to look for in skincare? How does what we eat reflect in our skin?

Lee Holmes: The best ingredients to look for in skincare are natural plant derived ingredients. For example, when looking for fragrance, look for essential oils that are the perfect alternative to -parfums' that often contain synthetic ingredients. Look for products enriched with natural ingredients too, some of my favourites are things like Lavender Oil, that not only smells amazing but also helps rejuvenate & regulate the skin's sebum production and helps remove skin toxins. I also love products including rosehip Oil, high in fatty acids & Vitamin C, which is an effective anti-ageing & healing agent. Also I am an advocate of natural beauty from the inside out so for me good health starts with what we put into our bodies, and a diet rich in vitamins, minerals and nutrients will shine through on the outside.


Interview by Brooke Hunter