Keeping Up With the Kardashians on E!
The Kardashians still reign supreme on E! as the favourite reality family as the show kicks off a whole new season of Keeping Up With The Kardashians.
Over the past year, the Kardashians have been through marriages, break-ups, ba bies and more, leaving fans to wonder: what could possibly be next? The answers are right around the corner as E! launches an all-new season of the network's most popular series Keeping Up with the Kardashians. This family, helmed by assertive and outspoken matriarch and momager Kris Jenner and her affable Olympic gold medalist husband Bruce Jenner, brings nonstop drama and chaos wherever they go. And as if the lives of Kim, Khloe, Kourtney and Robert weren't hectic enough, Kendall and Kylie are entering the spotlight which brings a whole new set of troubles to the family dynamic. This hit series, produced by Ryan Seacrest Productions and Bunim-Murray Productions, premieres Tuesday, September 7, 2010 at 9:30pm AEST only on E!
In the first episode, a newly single Kim, has moved into a gorgeous and perfect new home. However her dream mansion quickly turns into a nightmare when Kris decides to throw a house warming party at the house. The guests make a huge mess, spilling food all over Kim's new expensive rugs causing huge drama between mom and daughter. Meanwhile Kourtney decides to move in with Khloe and Lamar after putting her condo up for sale, but is continuing to work on her relationship with Scott. However, when Scott shows up at Khloé's house to pickup Kourtney and Mason for lunch, Khloe' refuses to let him in and Kourtney quickly decides she needs to find another place to live.
This season continues to challenge fans to "keep up" with this crazy family as the Kardashian/Jenner clan reaches all new dramatic heights. Budding teenagers Kendall and Kylie are no longer the quiet, young children they once were, and Bruce and Kris have their hands full with their youngest daughters new career opportunities, first dates and not so lady-like behavior towards the paparazzi. Meanwhile, Bruce and Kris continue their battle of wills as Kris insists on claiming every room of the house as her own, including Bruce's only refuge: the garage. Since these are the Kardashians, there is no predicting what will happen, but no matter the situation or how may ridiculous arguments or endless drama, this family knows to rely on the love and support from one another to make it through.
Keeping Up with the Kardashians was created by Ryan Seacrest who serves as Executive Producer for Ryan Seacrest Productions. Jon Murray, Jeff Jenkins, Farnaz Farjam, Gil Goldschein and Melissa Bidwell serve as Executive Producers for Bunim/Murray Productions.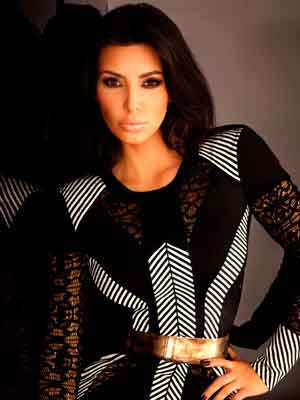 Review
: Keeping Up With the Kardashians is the ultimate in reality television as it has a little bit of everything from family, friends, glamour, gossip to drama and fighting! The Kardashians are an eccentric and loving family that have the ability to take everything to the extreme. Although Kris Jenner is slightly crazy, her husband, Bruce Jenner, keeps her grounded and ensures that nothing intense breaks this strong family bond. Sisters Kim Kardashians, Khloe Kardashians and Kourtney Kardashians experience glamorous weddings, babies, heart shattering break-ups, successful careers, posing for Playboy and many more extreme and passionate adventures whilst younger sisters Kendall Jenner and Kylie Jenner tackle entering the spotlight and posing for paparazzi. Robert plays the role of peace keeper, as the only brother, and helps all the girls get along whilst also experiencing a hectic schedule.
Need to relax? Want a laugh? The Kardashians make you feel like your family is normal. -Brooke Hunter
Keeping Up With the Kardashians
Tuesday, September 7th
9:30pm
Channel E! (E! is available on FOXTEL, OPTUS and AUSTAR on Channel 121).