INTRACEUTICALS FOR SUMMER DAYS AND NIGHTS
Let your skin drink-up and glow
Summer means long lazy days at the beach and fun late nights out; it really is party season! This also means an increase in alcohol intake and sun exposure, both of which are extremely dehydrating and take their toll on your skin. So, to re-hydrate your skin and get that gorgeous summer glow youll need an extra bit of help from Intraceuticals.
Intraceuticals is a range of Australian made and owned professional skin care that is all about rehydrating the skin. Intraceuticals has combined the best of medical and cosmetic technology to develop a revolutionary treatment to create a complexion that will be your ultimate summer accessory - a fresh, gorgeous face so you need minimal make up this summer.
Intraceuticals has a whole range of products and treatments, particularly for your summer-skin needs; opt for Intraceuticals Rejuvenation Infusion and Intraceuticals Rehydration Kit.
Leading Intraceuticals technician, Belinda Patterson says, "My clients get amazing results with these treatments. They fit in a visit to the salon in their lunch break for an infusion and in less than an hour they leave looking like theyve had a weeks rest. The Intraceuticals Rejuvenation Infusion provides an immediate, improved skin surface to go make-up free or ensure you have the best canvas possible for make-up application."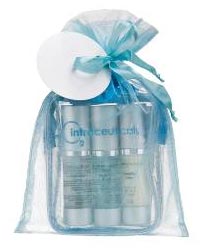 Intraceuticals Rehydration Kit
Each pack contains a compact-size cleanser, hydration gel and moisturiser in a handbag friendly plastic zip case. Perfect for those who travel, the bottles meet with international flight carry-on guidelines, so you can maintain your skin regime at all times.
RRP: $89.00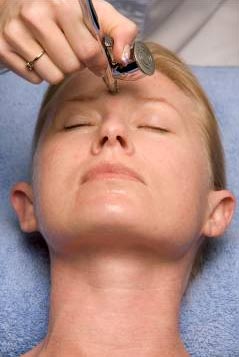 Intraceuticals Rejuvenation Infusion
The treatments use serums combined with topical hyperbaric oxygen, to infuse the serum into the skin making sure it works from the inside out for an immediate and long-lasting effect. The Intraceuticals Rejuvenation Infusion serum has a base of hyaluronic acid - an ingredient found naturally in the skin which is renowned for its superior benefits as an ingredient carrier. It is combined with and carries Vitamins A, C and E and green tea - a serum packed with antioxidants which help fight free radicals.
It will leave the skins surface glowing, visibly reducing the appearance of fine lines and winkles, while underneath the serum stimulates regeneration of new cells, elastin and collagen production.
Price Guide: $90 - $120 per infusion
Stockist:
www.intraceuticals.com
or 1300 725 660