Ever had problems buying a new car? Women I speak to always say that trust is the number one issue, and being listened to follows a close second. All that sales speak, up selling of unnecessary accessories is frustrating and exhausting.
To avoid all that HerCar.com.au has come to the rescue. It's the longest running car website for women in Australia and is independently owned and run by Melissa Pye who has worked in the automotive industry since the early 1990's.
The site provides the right advice including how to negotiate a great deal when buying a car, what the best green cars are and how to avoid being ripped off when servicing your car. There's also valuable information on child safety including the latest advice on baby car seats. And while we're talking about safety, HerCar.com.au reveals the safest car colour...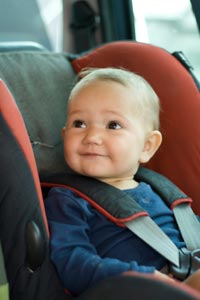 Speaking of car colours, HerCar.com.au introduces EcoAuto™, one of the most comprehensive green car sections around. To see how easy it is to do your bit for the environment (not to mention how to save money) click here.
Green Motoring
Take control of reducing your carbon footprint by what you drive and the way you drive. Emissions from cars have negative effects on our health and contribute to the Greenhouse effect. The level of overall emissions is based on what car you drive (make, model, age) what fuel it uses and how you drive it.
Be a Greener Driver Today
Regardless of what car you drive, you can reduce your harm on the environment now by doing the following:
1. Change Your Driving Habits
Avoid hard acceleration and severe braking
Service your car regularly
Slow down - at 110km/h your car uses up to 25 per cent more fuel than cruising at 90km/h
Don't idle for long periods - if possible, turn your engine off
Look after your car's tyres - pressure, wear and wheel alignment
Use air conditioning only when needed
Travel light - the more a car carries, the more fuel it uses
2. Carbon Offset Your Driving
Carbon offsetting is basically calculating how much carbon dioxide your car will produce over a year and paying a small amount for a company, such as Neco Pty Ltd to undertake activity that negates your carbon dioxide. So if you are unable to sell your car now and buy something more eco friendly, you can still reduce your carbon footprint.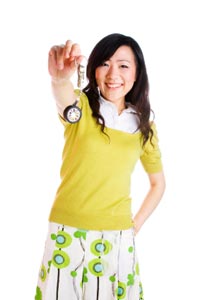 Be a Greener Car Driver Today and Tomorrow
When buying a new car consider the following for greener motoring:
Air pollution rating
Greenhouse gas emissions (carbon dioxide)
Fuel efficiency
Green Vehicle Rating
The Australian government has created the Green Vehicle Guide which combines the air pollution rating and Greenhouse rating to give an overall star rating out of 5, called the Green Vehicle Rating.
Top Green Cars in Australia
According to the Green Vehicle Guide the top green cars based on air pollutants and greenhouse gas emissions. Click here for the most current list of the top rating cars.
Fuel Efficiency
Generally the more fuel efficient a car is, the better it is for the environment. Whilst a diesel car emits more pollutants (air pollution) than their petrol counterpart, the diesel car will use less fuel overall. This is why you need to consider a car's Green Vehicle Rating as well as its fuel efficiency to determine how green it is.
Tip: All new vehicles have a Fuel Consumption Label on the windscreen that shows its fuel efficiency as well as its carbon dioxide emission.
What's a Hybrid Car
A hybrid car uses both petrol and electricity to power the hybrid vehicle. Because they don't burn petrol 100% of the time when they are on, they are extremely fuel efficient, with the Toyota Hybrid Prius boasting 4.4 litres of fuel per 100 kilometres. Click here for a complete list of all hybrid cars in Australia.
Quick Tips to Greener Motoring
When buying a new hybrid car consider the Green Vehicle Rating and fuel efficiency
Change your driving habits to use less fuel
Carbon offset your current car
About HerCar.com.au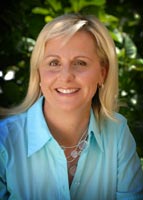 HerCar.com.au is the longest running car website for women in Australia. It is also the only women's site where you can search car databases, sell your car and carbon offset your car. All of the car reviews are written by women for women and avoid technical jargon, so you can find out what you need to know without consulting a dictionary! Melissa Pye's passion for improving the experience for women in the auto industry, along with over 14 years auto experience (which is no mean feat in a male dominated industry!) ensures credible car information is provided to help educate and inform all visitors to the site.
Click here to go to their site now www.HerCar.com.au