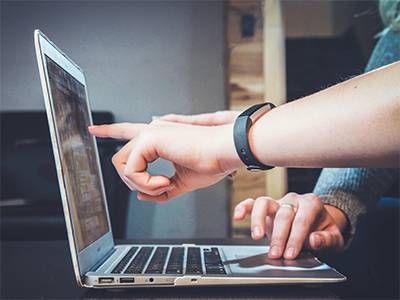 How Do I Save Money While Online Shopping?
Online shopping seems to be getting trickier these days, with online retailers coming up with an ever-increasing stream of gimmicks to drag more money out of shoppers. Smart shoppers know how to look for discounts and where to search out the best deals, but that isn't necessarily enough anymore. At least, for those looking for a good bargain while shopping online.

Shoppers can adapt too, however! There are plenty of tips and tricks expert shoppers use to stretch their dollars as far as they can go. Want to get in on the action? Check out the best tips for saving money while scouring the web for a new laptop or that gorgeous pair of boots.

1. Make a List (And Stick to It)
A bargain is only a bargain if it's something someone actually wants to buy. Don't be like Cam from Modern Family, who ends up spending much more on greeting cards than he would have just because he gets a discount.

So go in with a plan - make a list of items beforehand and set up either a rough or hard budget. Then stick to it. Saving money while shopping always comes down to exercising some restraint.

2. Use Coupons - Yes, Online!
Many online retailers, especially fashion retailers, offer one or multiple coupons at the same time. Some do it directly on their websites, while others give coupons on comparison or coupon websites or share them in their newsletters. It's easy to miss those, so be on the lookout.

Also, if a website does have multiple coupons, it can be possible to use them for the same purchase. Not all of them allow this, but they should be used strategically to get the best deal for those who do.

3. Use Price Comparison
There are many price comparison websites freely available, yet not everyone jumps at the chance to use them. Obviously, some are better than others, so don't just settle for the first one that pops up on a Google search. Plus, be on the lookout for scams. Retailers secretly pay some price comparison websites to promote their products which defeat the whole point.

But except for the scammy ones, they can be lovely tools - some even partner with major retailers to offer coupons! A few of the most well-loved comparison sites include Google Shopping, Finder, and BizRate.

4. Get a VPN
A lot of websites use dynamic pricing to change their prices for every individual person visiting the website. It's not just retailers that do this either, but tourism agencies, hotels, and airlines too.

They identify a device's IP address which can reveal a person's location, identity, and their browsing history. Thanks to cookies and information gathered by other websites - it's also known as a digital footprint. Using a VPN prevents that because it can be used to become anonymous online and change the device's IP address to one from a different location (learn more).

So if someone in Australia connects to a VPN server in the Philippines, they'll get Filipino prices. Since the Philippines has a weaker currency and is seen as a developing nation than Australia, they tend to get lower prices.

Keep in mind that some products are more expensive in certain areas than others. For example, while Canada is a developed nation, electronics are much cheaper there than in, say, South Africa due to import duties and other costs.

5. Shop in Incognito Mode
Using a VPN may not be enough to escape the dynamic pricing monster. Some websites keep track of which personal online accounts their visitors are signed into (like Facebook) to identify them. They can then still use that information to adjust prices according to a person's demographics and possibly even their location.

Using incognito mode (or something similar depending on the browser) means a person is automatically logged out of their accounts for that browsing session. Having to then log into shopping websites every time can be a bit of a hassle, but the savings are so worth it!

6. Leave Items in Shopping Carts/Wishlists
Companies don't like getting someone close to purchasing only to fall short at the finish line. So many retailers send special deals and coupons to people who leave a couple of items in their shopping carts. Known as "abandoned cart emails," this only works if someone is logged into their account on the retailer's website. Plus, as a bonus, it prevents impulse buying too.

7. Shop on the Right Days of the Week
A lot of companies roll out deals or offer discounted prices on specific days of the week. This can differ from one company - and one region - to another, so it requires a bit of research and sleuthing.

For example, if someone's looking for airline tickets, they should look on a Tuesday, which is widely known as the cheapest day to book. However, this can differ between various airlines, so it's best to do some research beforehand.

The Bottom Line
Online shopping has gotten more complicated in recent years, but those who are up to the challenge can save a lot of money! Follow these tips and stay a step ahead of those sneaky online retailers.
Image by Unsplash