Fresh Year, Fresh Skin
There's no better time than the New Year to ditch those old, ineffective skincare routines and try something fresh. In fact, it's a good idea to review your skincare routine each year anyway, as your skincare needs change as you age and using the wrong skincare can actually cause you damage. (skincare should also be reviewed with change of season – for example what your skin needs in winter may be different to summer)

You owe it to your skin – which is also your largest organ – to keep it healthy, hydrated and nourished. If you really want to treat yourself, visit a skin clinic like Clear Skincare for a New Year treat. We'll show you how…

Stay hydrated on the inside
The most important health and beauty tip for your skin is staying hydrated. There's truly nothing that is more influential on the way your skin looks than the level of moisture you're getting, and dehydrated skin can look dull, tight and even create the appearance of fine lines and wrinkles. It can be argued that what you eat plays an equally important role, but you can eat a super-healthy diet and your skin will still look dehydrated if you're not drinking enough water.

Dehydrated skin doesn't only look bad, but it can also make you more prone to infection and other external aggressors, as your skin barrier is compromised. To ensure you're getting enough water each day, try to drink at least three litres of water every 24-hours. To make this easy, use a 1 litre water bottle and ensure you've drank a litre before lunch, one before dinner and another before bedtime.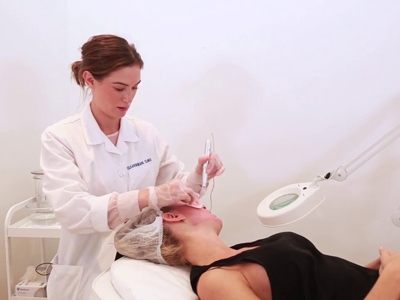 And on the outside
It's also a good idea to ensure you're hydrated from the outside too. Invest in a decent, natural moisturising cream – one that contains hyaluronic acid is best for binding water into the skin – then slather it on as often as you can. If you get dry skin due to the winter air or similar, then you can also apply a barrier cream that prevents moisture loss in the skin.

Too much cleaning is a bad thing
Some people believe they have to scrub their skin until it's almost bleeding, due to the success of beauty treatments like microdermabrasion; however, the microdermabrasion you get done professionally is done in a way that minimises tissue damage, so scrubbing like crazy with hot water is definitely not the same thing and causes lots of damage. Many soaps and other harsh cleansers also damage your skin by stripping your 'good oils' away. This constant stripping can cause your skin to become confused and over produce oil causing breakouts and irritation.

In fact, even if you're fairly gentle and use mild cleansers, washing your skin under too-hot water or a high-pressure shower head can cause damage too. Your best bet is to wash your face under tepid, slow running water or by splashing water onto your face, rather than using the shower head. Use mild cleansers and don't scrub, including with the towel when you're drying your skin.

Out with the old, in with the new
It's time to reevaluate your current skincare routine and get rid of anything that isn't working for you. Even though you may have paid a fortune for that small tube of wrinkle cream, if it isn't working after a few months, no amount of reapplying is going to help.

To determine which products aren't working for you, check to see if they:
 Aren't working in the way you intended
 Are causing irritation such as redness, puffiness or itchiness
 Are causing breakouts, oiliness or dryness
 Are past their use-by dates

If any of them are, it's time to replace them with something else.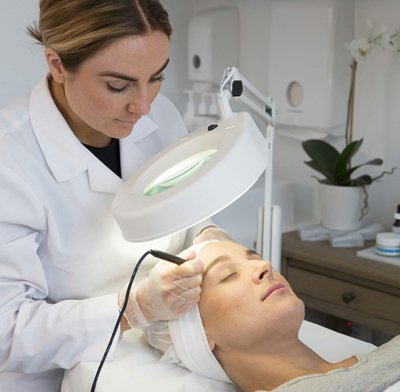 Rejuvenate with a treatment
If you've done all the above but still see signs of ageing that you'd like to correct, then nothing beats a professional treatment. There are so many safe and effective options these days, from quick injectables and needling, skin resurfacing, peels and skin tightening to name a few.

Choose a clinic like Clear Skincare that has a great reputation and offers a free skin consultation with a professional skin therapist. You can be sure they know what they're doing, as they've been operating for over 20-years, using the most innovative techniques across their 50+ Aussie clinics!

Protect your skin from the sun
The final step to having fresh, beautiful skin for the new year is to protect it from the sun. Sure, a gentle tan is nice, but there's nothing attractive about sunburn, premature ageing or skin cancer! So, wear a hat and some SPF 30+ sunscreen on your face.

If you do all the above, you'll dramatically increase your chances of enjoying beautiful, fresh skin for the new year and beyond!