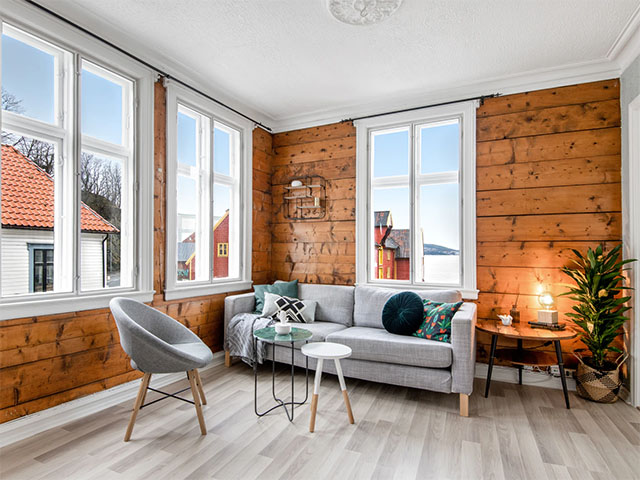 3 Things To Consider Before Financing A Fixer Upper
For many people, the only way they can afford a home in the area they want to live is to purchase a fixer upper. However, choosing to go this route for your home, while it can be less expensive, it can also come with its own set of problems to deal with. Knowing this, it's wise to educate yourself entirely before you go ahead with this type of home purchase.

To help you in making this decision, here are three things you should consider before financing a fixer upper.

Stick To Your Budget

Before you start looking at homes, you should first know what your budget is for how much you are willing to spend to purchase a piece of property.

According to DaveRamsey.com, people who choose to buy a fixer upper should be sure never to spend more than 25 percent of their monthly income on their house payment. Once you get over this threshold, you could wind up not having enough money to finance your renovations and still cover your other monthly costs and expenses. So while you might be tempted to stretch your budget a little more, it's very important that you stick with how much you can actually comfortably afford when buying a fixer upper.

Get The Right Loan

When you're getting a home that you plan to do a lot of renovations to, you'll likely have to be careful about the type of home loan that you get for this purpose. And because there are a few options available to you, you'll want to do your research beforehand to ensure that you're picking the best option for your needs.

Some of the home loans that you might consider when buying a fixer upper, according to Beth Buczynski and Kate Wood, contributors to NerdWallet, could include an FHA 203(k), HomeStyle, a CHOICERenovation loan, or a VA renovation loan if you're a veteran. Each different type has their own pros and cons, so make sure you're careful when applying.

Plan On Getting A New Appraisal Once Finished

After you buy your fixer upper and complete the renovations that you were wanting or needing to take care of, Emily Nonko and Laura Fenton, contributors to Curbed.com, advise that you plan on getting a new appraisal of all the new renovations and additions. By doing this, you may find that you've put a lot of equity into the home and, if you were paying PMI, you may also be able to eliminate this cost from your monthly mortgage payment.

If you're wanting to buy a new home and are thinking that you'll go the way of a fixer upper, consider using the tips mentioned above to help you make the right decisions and get the best home for your situation.
Image credit Unsplash