What you can't see can hurt you.
Cast: Harriet Dyer, Storm Reid, Elisabeth Moss, Sam Smith, Aldis Hodge, Oliver Jackson-Cohen
Director: Leigh Whannell
Genre: Horror, Thriller

Synopsis: Emmy Award winner Elisabeth Moss (Us, Hulu's The Handmaid's Tale) stars in a terrifying modern tale of obsession inspired by Universal's classic Monster character.

Trapped in a violent, controlling relationship with a wealthy and brilliant scientist, Cecilia Kass (Moss) escapes in the dead of night and disappears into hiding, aided by her sister Emily (Harriet Dyer, NBC's The InBetween), their childhood friend James (Aldis Hodge, Straight Outta Compton) and his teenage daughter Sydney (Storm Reid, HBO's Euphoria).

But when Cecilia's abusive ex, Adrian (Oliver Jackson-Cohen, Netflix's The Haunting of Hill House), commits suicide and leaves her a generous portion of his vast fortune, Cecilia suspects his death was a hoax. As a series of eerie coincidences turn lethal, threatening the lives of those she loves, Cecilia's sanity begins to unravel as she desperately tries to prove that she is being hunted by someone nobody can see.

The Invisible Man
Release Date: February 27th, 2020
The Backstory
Universal Monsters
A New Era Begins

The character of the Invisible Man is part of Universal Pictures' family of classic movie Monsters"including legendary figures Dracula, The Wolf Man, Frankenstein's Monster, The Bride of Frankenstein and The Creature from the Black Lagoon. Part of the reason these infamous characters have endured is because they are timeless and represent a wide range of cultural fears and anxieties"the intersection of scientific discovery and timeless love and loss. They're adaptable to whatever time we're living in.

The Invisible Man represents a fresh, new direction for how to celebrate these classic characters. This new direction is filmmaker driven, inviting innovative storytellers with original, bold ideas for these characters to develop the stories and pitch them.

This film is an example of how that process worked. Writer/director Leigh Whannell had an exciting, new and terrifying idea for this character, and the studio was thrilled to work with him on this new vision. Going forward, Universal Monster films will be rooted in the horror genre, with no restrictions on budget, rating or genre. They won't be a part of a shared interconnected universe, but instead will each stand on their own.

The first chapter is shepherded by blockbuster producer Jason Blum of Blumhouse Productions. "We're the first of a new generation of Universal Monster movies," Blum says. "Universal is working on a handful of them, but ours is the first. So, that's nerve-wracking but also a lot of fun."

The producer of all the films in Universal's juggernaut The Purge franchise"as well as the studio's blockbusters from Split and Glass to Get Out"explains that the Monsters stay close to him. "Our company's been based at the studio for a long time," Blum says. "Universal has a huge history in horror through the Monster movies of the '30s and '40s. That lore looms large at the studio. I had a meeting with Chairman Donna Langley, and she wanted to reinvigorate the muscle that was exercised so often by the Monsters. Since we've been compared to that era of Universal because we've done so much horror with the studio, it seemed like a very natural fit."

"Those Monster movies are near and dear to my heart," Blum continues. "That's why I wanted to do this. Our concept was to make the stories relevant to today. And that's just what Leigh has done with The Invisible Man."

A Classic Character, A New Opportunity
Leigh Whannell Rethinks Horror

For writer/director Leigh Whannell, the character of H.G. Wells' "Invisible Man" has been in the back of his mind since he was a boy skipping school to watch Universal's Monsters on television. What he appreciates about the villain is that, unlike so many other iconic tales, the story hasn't been redone over and over again. "If you make a film about a character that is globally beloved, you're dancing with danger," Whannell says. "Ask anyone who's made a Star Wars movie recently about the pressure that you're under when you take on something that iconic and beloved. With the Invisible Man, I felt that there was a freedom there. Of course, people know of this character, but I felt he was a bit of an underdog when it comes to the horror villains. It was exciting to think about what I could do with this character and how I could stretch him a bit."

While Whannell began his career as a writer with 2003's short Saw and its feature follow-up, which would eventually span to a billion-dollar franchise, he actually started out as an actor and continues to perform. From co-starring in films from The Matrix Reloaded to thrillers including those of the wildly successful Insidious series, Whannell has long appreciated what his performers are asked to do in front of the camera…and the boundaries to which they want to stretch themselves.

Considering that he has written several entries in the genre, the world of suspense and terror is one that the filmmaker obviously cares for deeply. "I'm a big horror fan, and I've enjoyed being a part of horror films," Whannell says. Still, it was after his latest directorial effort that he began to revaluate his interest in the genre. "After I made Upgrade, I was bitten by the action-movie bug," Whannell says. "There's something about being on a film set and orchestrating a car chase or a fight scene that's very addictive. As soon as I finished the film, I thought 'When do I get to do this again?' In my mind, the next one I was going to make was going to be a visceral action movie."

Fortune favors the prepared, and that is just when The Invisible Man crash-landed into Whannell's life. When he received a call to meet with Blumhouse Productions' development team to discuss potential projects, he didn't imagine it was an opportunity to reimagine a new iteration of one of Universal's Monsters. That casual conversation with Blumhouse became a life-changing opportunity.

A New Point of View
Whannell Revisualizes Invisible

While Wells' original character was a scientist who devolved into madness, Whannell was more interested in the objects of the villain's obsession. The focus, it occurred to him during his Blumhouse meeting, should be inverted. "It was this off-the-cuff pitch…something that just came right out of me off the top of my head," he says. "I said, 'If you were making an Invisible Man movie, you would make it from the point of view of his victim. Say a woman who escapes from her abusive partner in the middle of the night and then finds out that he's killed himself but doesn't quite believe it, especially when mysterious things start happening.'"

After the meeting, Whannell's moment-of-inspiration idea burrowed into his brain and wouldn't let go. "I couldn't stop imagining scenes from that film and thinking about the way I would shoot it," Whannell says. "It chose me; I didn't choose it. I eventually relented and said, 'Look, this movie's taking up a lot of space in my head. It's rent-free, and if I'm going to evict it, I need to go make this thing.'" He pauses. "I wouldn't have done it unless there'd been something unique that I thought I could attach myself to."

For the filmmaker, he let his imagination run wild when fleshing out the narrative of one of Universal's classic Monsters. "I knew what I was dealing with," Whannell says. "What became the hard part was building an entirely new story around the character and figuring out whose point of view this story was being told from. Any research quickly became a period of my sitting there with a notepad and a pen and trying to invent new ideas. This was an exciting opportunity, as I felt like this was a character that had not been done to death"he doesn't have too many people's fingerprints on him."

As he crafted a terrifying, modern story of obsession, he imagined the story from the perspective of Cecilia Kass, a smart, capable architect in San Francisco who has become imprisoned by Adrian Griffin, her violent, abusive and powerful boyfriend. When she escapes from the brilliant inventor and optics pioneer, she goes into hiding with the help of her friends and family. But after her ex commits suicide, Cecilia begins to suspect he's not actually dead but has made himself invisible…using his ground-breaking invention to torture her. The trouble is, her theory sounds insane and paranoid, and she finds herself questioning her own sanity, while also trying to protect herself and the people she loves.

"I didn't cycle through 10 different versions of this story," Whannell says. "It almost appeared fully formed in terms of the journey of a victim being stalked by the Invisible Man. It taught me to not feel the need to spend weeks going around the block searching for something better. With hindsight looking back at the screenplay, I can see a lot of these themes of women being victimized or not being believed"somebody trying to prove that something terrible is happening to them but not being able to convince anybody of it. But I don't even want to unpack it too much because I think one of the fun parts of moviemaking for me is watching other people interpret it."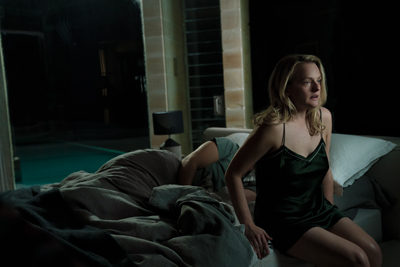 Believe the Woman
A Story for Our Time

Joining Whannell on this journey are two frequent partners: producers Jason Blum, the architect and principal of Blumhouse Productions, and Kylie du Fresne, of Australian production house Goalpost Pictures. Du Fresne's team and Blumhouse had worked with Whannell on Upgrade"and Blumhouse and Whannell on the Insidious series, and the experience left both excited to see what the next steps could be with the multihyphenate.

Du Fresne, who has produced Australian television and cinema for more than 25 years, was drawn to Whannell's treatment of the heroine's narrative. "Leigh knows how to write strong women incredibly well," du Fresne says. "He did that with the Insidious franchise; he has an insight into writing these strong female protagonists, so it certainly didn't surprise me that his take on The Invisible Man was from that of a female perspective. When you talk about the making of The Invisible Man, people automatically assume that the title character is the lead and the star of it"whereas it's Cecilia and Elisabeth Moss. That's part of his exciting, original take. He's flipped the focus and the perspective of this character into a strong woman…and he writes her beautifully."

The producer felt this treatment provided a timely story that could speak to what's going on in terms of domestic violence, as well as how women are perceived in the media. "I felt that Cecilia is very much experiencing and living through our modern period, including what's going on in term of women's rights," du Fresne says. "Leigh breaks down these themes and places them underneath the film and subtly threads them throughout thematically. He's talking about how women who have been made to suffer"controlled for a period by a man"women who are feeling like they're losing their grip on reality, and how society judges them as 'just being hysterical' and that 'it's all in your head.' That's not the truth. We're very much living through that now, and this film sheds a light on that in a way that I haven't seen much on screen."

The producer believes that Whannell was able to capture Cecilia's journey so powerfully on film because of the respect the director earns from his cast and crew. Based in Sydney, Australia, the production allowed Whannell, a native Australian (from Melbourne), to work with many of his fellow countrywomen and men. "The kind of longevity of Leigh's creative relationships are important to him, and that brings a lot to what he ends up putting on the screen," du Fresne says. "People go that extra mile for him. He's a Melbourne success story who launched this incredible franchise in Saw with James Wan. So, when he comes back here to make his films, people want to give a lot to him; they're proud of what he's achieved. He has a very singular, big cinematic vision for the stories that he is telling. It's exciting to see him realise those."

Blum was also impressed with Whannell's innovative ideas for how to terrify audiences. "Leigh is just one of the best at crafting a scare," Blum says. "There are only so many scares you can craft in our world, but one of the things he was excited about when attacking The Invisible Man was all the possibilities of different types of scares you could come up with"and the use of negative space." The film intentionally plays with classic horror-film tropes, says star Elisabeth Moss. "When the medicine cabinet opens and closes, you expect somebody to be back there," Moss says. "The same thing happens when the refrigerator door opens. Building the suspense was really fun for us. Things like that, as well as turning on a light in a dark room and revealing that, that shape in the corner is actually a coat rack."


The Characters
Cecilia Kass
Elisabeth Moss

Cecilia is a smart, strong woman, but she has been traumatized beyond recognition. Her relationship has affected her view of herself and her world. She's anxious, paranoid and fearful. Because of this, when she suspects that Adrian is stalking her, her family and friends doubt her interpretation of events. She has strong relationships with her sister Emily, best friend James and his daughter Sydney. Still, as Cecilia seems to unravel, the bonds of those relationships are tested. What we don't know is whether her belief that Adrian is still alive is real…or just in her imagination.

Leigh Whannell crafted Cecilia as a strong, talented and capable heroine. "I wanted Cecilia to be someone with her whole life in front of her, but it was suddenly cut short by a toxic relationship," Whannell says. "By getting into the wrong one, her life's been put on pause. Cecilia found herself in this controlling situation, one where she was stifled as a human and couldn't do anything. She was suffocated by her partner. As she escapes, I wanted her to find her strength."

It was important for Whannell to create a lead character that completely unravels. "I like the old saying that, when you're writing a film, 'You've got to take your protagonist, put them up a tree and throw rocks at them,'" Whannell says. "The more adversity your lead faces, the greater the conflict. I wanted the odds against Cecilia and the forces amassing against her to be insurmountable"to the point where the audience is thinking: 'How is she possibly going to get out of this?'"

When Whannell finished the script, he knew he required an extraordinary actress to pull off Cecilia. "When you have a character falling off a cliff, it's a dangerous area with acting," Whannell says. "It's easy to go over the top or be too histrionic. I needed someone who could play a person losing her mind…but in a grounded way."

He found his heroine in two-time Golden Globe Award winner Elisabeth Moss, who brought brutal authenticity to her work on Mad Men and, of course, her current role as Offred in The Handmaid's Tale. "She's the sole focus of that show and has to make you believe in a heightened situation, an alternate reality," Whannell says. "If you don't believe that lead character, that whole show falls apart. I knew that she could play this descent and give it integrity. Lizzie is the watchdog of truthfulness. If she was ever feeling like a scene was not real or a bit phony, she was resistant to it. That made us a good team."

Together, Moss and Whannell united in a vision of the film and her role. "Lizzie would push me to keep examining the dialogue and the script," Whannell says. "And I would push her to be more physical. She was doing a lot of things that were pretty miserable." That included shooting in the middle of winter, at 3:00 a.m. with rain machines flooding. Moss would be soaking wet, while everybody else was wearing thick jackets standing under tents. "We both pushed each other," Whannell says. "We were a true partnership on this. When you call action, Lizzie is 100 percent."

Moss believes this has been the most challenging role of her career. "It took me 10 minutes to understand Leigh's take and how modern and relevant this film could be," Moss says. "I love how he upended the idea of The Invisible Man. It was one of those scripts that you read and think, 'I wish I'd thought of that…' It's a great metaphor and completely relevant to our time…as well as to my time as a woman in this society."


In addition, Moss is often on screen alone for entire scenes, playing against someone she can't see. "There was a whole section of the film where no one was there," Moss says. "I would turn to Leigh and say, 'Where do you think he is?' Whether or not my character knew where the Invisible Man was would change depending on the scene. Sometimes, I would have no idea Adrian was there; others, at some points, I would feel a presence or hear a noise or something and then would turn.

"There's a certain point where Cecilia is convinced that Adrian's always in the room," Moss continues. "It's like I developed a sixth sense for where he was…but nothing was ever there. We would make it up, and we'd say he's in this corner or coming out of that room. I've been doing this for 30 years and I've never been in that position where that was possible. Still, the idea of seeing something that nobody else can see, that's my bread and butter. It's what I do every day for a living."

Lensing The Invisible Man allowed Moss to reflect on the types of relationships that can be abusive or toxic. "It was important to Leigh and me that we made the space for a relationship that was not only physically abusive, but was also emotionally and psychologically abusive," Moss says. "Those types of relationships can be just as damaging. I hope that this film gives some voice and strength to people who have been through that. As women, we feel like there's a sense of empowerment, that we're this generation that speaks up, but I think we sometimes still judge others for staying in relationships that they shouldn't be in."

Moss concludes: "I think it's important to give space for women to be weak. You can be strong and scared at the same time. And you can be strong and weak at the same time. You can be a feminist and still lose your voice. That's important to remember and important to be able to see."

Adrian Griffin
Oliver Jackson-Cohen

An extremely wealthy and brilliant scientist, Cobalt CEO Adrian Griffin is as handsome and charming as he is violently abusive. He is obsessed with Cecilia and with controlling her…and will stop at nothing to get her back.

At first, he just controlled Cecilia's time…and who she talked to and when she left the house. Then, it was everything she said. Then, it was everything she thought. And, if he didn't like what he assumed she was thinking, he would mete out punishment.

Adrian has had a lot of success and has been validated by that, as far as his behavior is concerned. "In the modern world, you get a lot of credit for these achievements," Whannell says, "and no one is calling you out on how you got there.

What I wanted to tap into with him is the narcissism and sociopathy leading to success. It kills him that Cecilia would leave him…that someone would defy him in that way. He has this strong, pathological need to control her, and that's definitely what's driving him."

Oliver Jackson-Cohen says that there were several days where the key team sat in the rehearsal room to process the relationship dynamics. "It was just Lizzie, Leigh and me," Jackson-Cohen says. "We wanted to show the cycle of what these relationships are about"how people end up back in these relationships, even though they know better. It's about the pull of what these people do"specifically what Adrian does to hold Cecilia back and get her back where he needs her. Adrian is getting exactly what he wants, which is to see Cecilia suffer and to see her descend into madness."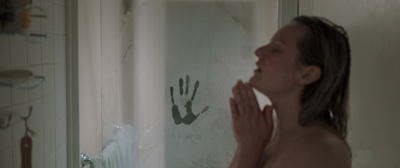 Emily Kass
Harriet Dyer

Emily is Cecilia's younger sister. She's loyal and loving and wants to help her best friend. But there is strain in their relationship, and Cecilia tests Emily's patience. There's the sense that Cecilia has gotten more attention over the years than Emily has, and because of that, there's a substratum of resentment within their relationship.

While the Cecilia we meet after Adrian has a plan and doesn't need Emily to be in control of her for a while, Emily worries that her sibling"whose sanity seems to be fraying by the minute"is headed off the deep end and needs medication. Cecilia likens her sister to a cop, one she needs when she's struggling…but is scared of when she's doing better.

Emily and Cecilia's relationship is one in which, no matter what happens, when your sister says she needs you, you show up. "You do so with full commitment," Harriet Dyer says. "Regardless of any kind of past arguments or tension, Emily shows up and is Cecilia's knight on a white horse. Beyond that, they have to work together, in terms of whether or not Emily believes what Cecilia is going through. She also has to be patient with Cecilia's lack of communication. In the end, Emily proves to be the biggest resource to Cecilia in terms of someone she can trust and rely on."

Cecilia has been in very dangerous situations with Adrian for a long time, but when Emily is endangered by Cecilia's relationship with Adrian, all cards are off the table. "When Adrian starts to go after the people that Cecilia loves, specifically her sister, that's when it's gone too far," Moss says. "That's when Cecilia has to fight back, decides he has to be stopped…even to the bitter end."

James Lanier
Aldis Hodge

A childhood friend of Cecilia and Emily's, James is a San Francisco police officer who's raising his teenage daughter, Sydney, by himself. He agrees to let Cecilia stay with them after her escape from Adrian. But as Cecilia seems to be losing her grip on reality, James will be forced to make a choice between helping his friend and ensuring his daughter stays safe. According to James, in a heart-to-heart with Cecilia, "Adrian will haunt you if you let him. Don't let him."

As he drafted the character of James Lanier, Whannell wanted him to be more than just a confidant. "I wanted a counterpoint in this film," Whannell says. "Cecilia is going through these horrific events, and she feels like she's losing her mind. I needed an audience surrogate…someone seeing the movie through the perspective of normality."

From the jump, Whannell was clear that he wanted Aldis Hodge to play James. "Aldis was the actor that he always had in mind for this role," du Fresne says. "James is great for Cecilia while she's spinning out of control and thinking her reality is falling down. He's this steady ship in the night. That's very much what Aldis brings to that role. He's the strong emotional resonance for her. He also has a lightness of touch. He can, with one line, release the tension."

When Hodge read the script, what struck him about the story was its rapid pace, and its deftness with empathy for its characters. "I didn't know how they were going to shoot it," Hodge says, "but with depth of danger that was there, I loved that Leigh was unafraid to dig into the violence. It's not from an aggressive standpoint, but from a necessary and strategic one. That elaborates upon the danger that Cecilia is in."

For Cecilia, James and Sydney represent safety and security. "James and Sydney's home is a safe space for my character," Moss says. "That is a place that she is able to recover from this abusive relationship. Unfortunately, it ends up becoming a nightmare in itself."

Sydney Lanier
Storm Reid

Sydney is mature for her age and has a good relationship with her father, even though she doesn't tell him anything that he doesn't need to know. She's smart and funny and has a bold fashion sense, hoping to go to Parson's School of Design for college. She thinks of Cecilia as a cool aunt, and often seeks her advice. As Cecilia begins to unravel, it's particularly upsetting to Sydney. "Cecilia feels like she's imposing on James by crashing on his couch," Whannell says. "She also tries to take care of James' daughter, Sydney. They are family for her, and it was important to have this family's perspective on what and who she was."

Storm Reid was drawn to how the film represents someone who is being repressed or oppressed, and how it expands on the types of roles that women can play on screen. "Yes, you can have a woman in your movie or your television show, but she can also be playing a very stereotypical role," Reid says. "Here, Cecilia is stepping outside of the box, betting on herself and saving herself. That's very important. To have that inclusion of women"and then also telling our stories and our experiences"is very important."

Tom Griffin
Michael Dorman

Tom Griffin, played by Michael Dorman, is Adrian's lawyer brother, and the one who informs Cecilia that Adrian has killed himself and left her a huge portion of his fortune, under certain conditions. On the surface, he's the "good" brother who sees Adrian clearly, but his loyalties are not necessarily cut-and-dried. At one point, Tom advises Cecilia that Adrian's genius was getting inside people's heads and torturing them from within. Tom tells her, "Don't let him win by bringing him back to life."

To play Tom, Dorman explored the history of Tom and Adrian as brothers. "Adrian was the puppeteer, and Tom was his puppet," Dorman says. "I imagine the idea of young kids traumatizing bugs or animals. Tom was that for Adrian; he just terrorized him. Now, they've grown up, and they're doing the same thing."


The Production Design And Locations
Modern Horror, Literally
Terror Gets a Bright, Clean Façade

"The look of Leigh Whannell's The Invisible Man is contemporary, clean"very different than all of the Monster movies," Blum says, "in that there's nothing creepy, and there are no cobwebs." In many ways, the production design, under the leadership of production designer Alex Holmes, inverts the genre and subverts audience expectations. "We didn't want to lean into any aesthetic 'horror' tropes," Holmes says. "We were treating it like a realistic thriller. That meant no exaggerated wallpapers, colors, contrived spooky spaces. Leigh also wanted to 'turn the lights on.' This was a horror film that was going to be full of ambient light. It's not about something lurking in shadows. It's about somebody that's there, but not. How do you show that? By lighting the space."

It was crucial for the designer that The Invisible Man be a film of contrasting worlds, not a monotone, one-world film. "Cecilia escapes from a world of extreme wealth to find safety in a very normal middle-class reality," Holmes says. "We move from sci-fi tech labs to drab kitchens"from an enormous ensuite to a pokey 3 x 3 bedroom. But because we're in enclosed domestic spaces a lot, Leigh was also adamant that when we did leave the house and step out into the world"the streets of San Francisco, police stations, restaurants"it was important to achieve a sense of scale. We wanted see the whole restaurant and all the people in it…the whole police station, not just a corner of it."

Although The Invisible Man is set in San Francisco, the thriller was lensed in and around Sydney. "One of the biggest challenges, from a production point of view," says producer Kylie du Fresne, "was finding inner-city locations in Sydney that felt like San Francisco, and especially finding a location for Adrian's house. It needed to be architecturally unique and feel as if it was on the outskirts of Silicon Valley."

Adrian's Lair
The design team knew that, for budgetary reasons, Adrian's mansion had to be a location"a house that said everything they wanted it to say about the scientist's obsessive-compulsive, domineering, soulless personality. They turned to location manager EDWARD DONOVAN (Hacksaw Ridge) to help them find it. "We briefed Ed to look for houses that had a Brutalist style of architecture"with heavy, monolithic, uninviting shapes"a high-end prison of sorts," Holmes says. "We spent a couple of months searching for this house," du Fresne says. "Leigh wanted it to be very Adrian…with a coldness to it. Not a house that you open the door and think 'this is a loving place to live.' Quite the opposite to that." On that note, Holmes adds, "We wanted a colorless palette, almost entirely blacks, greys and whites. That way, when we moved out of it into James' house, we felt a sense of relief stepping into a more organic space…with warmer, more human colors."

In the end, Adrian's house was created through a combination of four locations. Interiors for the home were shot in Pebble Cove, approximately 2.5 hours from the south coast of Sydney. The production ended up being the first film crew to ever shoot at this lush space on the coastline. It's concrete, and the floors were made out of these astonishing wooden floorboards"created from beams rescued from a fire at Windsor Castle," du Fresne says. "Everything about it was bespoke. As a producer, filming in a high-end house was a challenge. I spent most of my time making sure that people wouldn't accidentally walk a C-stand into the beautifully polished Venetian plaster walls."

While Pebble Cove gave them a large part of Adrian's mansion interior, Dovecote"another amazing property"served as their exterior. Adrian's house was conceptualized as "out of town" and near the ocean…in a wide-open, high-security space. "Fortunately, we found it right next door on the same land as Pebble Cove. Just as we started filming," du Fresne says, "that house won the Australian House of the Year award."

Whannell also had a particular geography in mind for the house; he wanted it to be backing onto a big forest with this imposing wall keeping Cecilia in. So, to complete the brief, the crew needed to build part of a huge concrete wall and gate outside this location. "In Australia, walls around large houses are not common in the countryside," Holmes says. "But that's what we needed. This was the entry into Adrian's high-security lair, so we built a large black-timber sliding electronic door and fake concrete walls."

Postproduction extended the walls to look as if they were wrapping around the property. "It was one of those 'thresholds' into a world you create in films," Holmes says, "But we also loved the endless-ocean views. Despite being so close to limitless freedom, Cecilia was so trapped. And, until the day this film starts, she had never dared escape…such was Adrian's power over her."

The third locale was another house where the team created Adrian's lab. "It was this incredible garage that housed a collection of high-end, antique cars," du Fresne says. "Our art department did an incredible job turning that into this high-tech lab."

The fourth and final space was in Coogee, a beach suburb in Sydney. "We built the walk-in wardrobe and Adrian's bathroom into the living room of this location, creating what felt like an enormous ensuite," du Fresne says. "In a way, these four different locations seamlessly match; it feels like one house; such is the trickery of cinema."

The Invisible Man Lab
The locations team looked long and hard for a space in which to film Adrian's lab. "Suddenly, we found a rich person's eight-car garage," Holmes says. "It had these incredible LED-strip lights built into the ceilings and up the walls. It looked so sci-fi, but still so real. I then set about designing safe rooms, climate-controlled lab spaces and installed them into that space. For some drama"and to make it feel especially high end"I painted the lab spaces gloss black. I based those designs on university labs I had seen and then did the rich man's bespoke version."

For the designer, the hanger that the suit was housed on was the most curious element to conceive. "A suit hanger for a suit you can't see," Holmes says. "It had to look sci-fi but also very functional…nothing superhero style. In consultation with one of my physics boffins, we got to talking about how cool and weird it would be if, when Cecilia walks into the suit's room, she spots an iPad on the wall where she can see herself walking into the room"from the suit's POV. She can see herself in real time, as if she's being filmed, but she can't see a camera anywhere!" Here, design began to reshape the sequence. "Leigh rewrote and reconceived the scene to fit what we had come up with," Holmes says, "and I hope it becomes a really great moment in the film."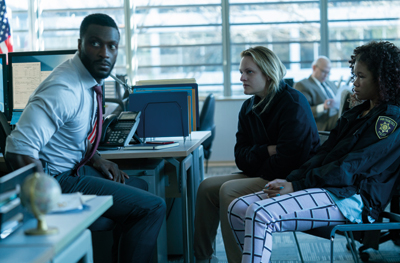 James and Sydney's Home
The team agreed that James and Sydney's house needed to be the opposite of Adrian's. Quite early on, they felt this space needed to be a full house build in the studio. With the number of stunts Whannell aimed to include in this home, they needed the control of a studio. Not just the ability to float walls, pop ceilings and throw things around…but to throw actors around!

"Aesthetically, it was about familiarizing myself with American middle-class interiors," Holmes says, "but it was also about color and tone. For James and Syd's house, I looked at Gone Girl, Prisoner, Revolutionary Road and The Girl on the Train"mostly because these films feature a lot of middle-of-the road interiors"and because their color palettes are deliberately neutral, real, unaffected."

It was a place that had to feel familiar and safe"an everyday, middle-class American home. "In a way, it was the normality of it that added to this creeping sense that Cecilia might be going insane," Holmes says. "An invisible guy in this drab living room? Who would believe that? Not in a dark, gloomy haunted house on a hill, but in a beige house with poky bedrooms and a crawlspace for an attic. We deliberately avoided a large attic that you can stand up in…the kind seen in a million horror movies."

Whannell opted for the style of attic many homeowners have"a panic-inducing crawlspace that is awkward to crawl through. In turn, the production designer's crew built one with a very low roof, but with walls that would pop out. "Rather than creating cavernous spaces where the monster could lurk," Holmes says, "we decreased the space around Cecilia to increase the tension. The attic was a full set build, as it would be impossible to shoot in a real one. Similarly, the bedrooms were conceived as normal-scale, lit spaces. It was the threat of the Invisible Man being THAT close to her all the time that creates this sense of claustrophobia."

Controlling the Palette
By keeping wall colors mid-tone, the production designer allowed his DP to create necessary ambient light"without shadows falling too quickly into darkness. "We weren't going for that chiaroscuro look," Holmes says. "To get that, you need darker-than-normal walls. We went for normal wall tones, often something you avoid. Sets don't have to be gloomy to be scary; just look at The Exorcist. It's a very normal house…nothing particularly spooky about the lighting. It's just that freaky kid!"

The crew also deemed it important to control the palette and tonality of set dressing so that"with the exception of Adrian's black-heavy space"they didn't allow too much contrast and color into set dressing. "Bright colors would cause the image to get too 'busy,'" Holmes says. "I knew they were creating a subtle shimmer for the Invisible Man in VFX, so we didn't want backgrounds that were bustling with pattern, contrast and busy color. They needed an evenly toned background to set the film against."

Mental Hospital
The design for the mental hospital and grounds to which Cecilia is remanded focused on making it feel gritty and real"a public-hospital vibe that is as much scratched as it is scuffed and used. "We even added bits of leftover sticky tape to the walls," Holmes says, "the remnants of long-gone notices. We found an old cosmetics factory and turned that into the psych ward. It had these incredible fluorescent lights and an institutional gray-blue palette, but we had to add lots of detail to make it a legit high-security mental institution."

From door locks and suicide-proof furniture to a shower cubicle where Cecilia traps Adrian, the set was production set decorator KATIE SHARROCK's (Mad Max: Fury Road) triumph. "The attention to detail Katie brought to this was phenomenal," Holmes says. "Outside, it was all about adding fluorescent lights everywhere to light up that set piece scene where Cecilia is pursuing an invisible Adrian in the pouring rain…hunting him down in the car park. That rain was an important chaos amplifier in that moment. The rain bouncing off the Invisible Man, helping to define his shape, was one of the many very cinematic ideas Leigh wrote into his script."

Challenges of the Shoot
Because the team was lensing in Sydney but making the city appear as if it were San Francisco, one of their biggest challenges was the vehicle department. "There are not very many right-hand-wheel cars in this country to film with," Holmes says. "So, a lot of creativity with cars had to be managed." From fake steering wheels, to using left-hand cars for background cars and right-hand cars for foreground, every angle was considered.

"We had to recycle, and vinyl wrap cars to transform cars we'd already used," Holmes says. "We also had some significant car stunts, which proved challenging. The other tough one for us, was the scale of set dressing needed for the more incidental locations: San Francisco police station, restaurants, psych wards, city streets. These ended up being big, open-plan spaces that needed a lot of manpower to pull together."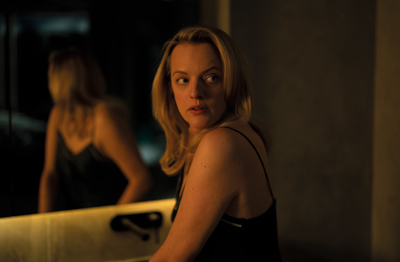 THE VFX AND SFX
Keeping it Real
A Practical Approach to Special Effects

Visual effects supervisor Jonathan Dearing, who led the key team at Cutting Edge, joined the heads of department on The Invisible Man who had also partnered with Leigh Whannell on his last thriller. "Working alongside Leigh on Upgrade revealed our mutual understanding and approach to VFX," Dearing says. "Specifically, we both see the role of VFX as supporting a practical (i.e., real) approach wherever possible."

In this case, if a practical approach was not achievable for a sequence, their shared strategy was to exercise a level of restraint"one that grounded all VFX in the real world. "In all cases, our mantra is the same," Dearing says, "that VFX should be as believable as possible. One should not be tempted to create something so out-of-this-world that the lines between fantasy and reality are blurred."

Building a Suit that Isn't There
Invisibility Tech

The team at Odd Studios delivered a fantastic job on the suit, which was a major undertaking. "We did a lot of research into the 'invisibility technology' that actually exists today," production designer Alex Holmes says. "There is some, but it's generally only been achieved on the tiniest of scales by 'bending' light around objects so that you then literally can't see them because they aren't reflecting light back at you. We decided that this idea was not really filmic. Instead, we came up with an idea based more on the science of optics. The idea of a suit made of hundreds of small cameras, all filming what's around them while also producing a hologram of what's being filmed on the opposite camera. So, a camera on the suit's back is filming backward, but the image it is filming is appearing on the front as a hologram, in the directly opposite position. The effect being that whatever is behind the suit wearer is being projected on the front, making him disappear."

This idea paved the way for postproduction to do some stunning things with holograms and with camera irises animating in an out"creating hundreds of little eyes all over the suit. "We consulted with serious scientific boffins at the CSIRO [the Commonwealth Scientific and Industrial Research Organisation in Australia] and at the universities," Holmes says. "The physicists told us that, in theory, what we were proposing could be done"but not without 20 years of development. That was perfect. We needed this to feel like tech that was out of reach of today, but still believable."

It's difficult enough for a VFX team to design any element, but asking them to create what is not on screen? That doubled the quandary for Dearing and his talented crew. To build the Invisible Man himself, they were tasked with re-creating a CG version of an existing physical wetsuit. Then they needed to find a way to display and demonstrate the technology visible to the audience, all within the confines of that suit. "We had to introduce the CG components and the hardware that was capable of moving hundreds of CG lenses that created the camouflaged surface of the suit," Dearing says.

Adrian's 3D suit had to animate and mimic the exact movements as the green-suit performance of stuntman LUKE DAVIS (Pacific Rim: Uprising), while also maintaining the integrity of the surface. This meant hundreds of hexagonal-shaped cells working and keeping together"as the suit moved through a range of motions. "One of the great things about working with Leigh is his conviction in the things he likes," Dearing says. "They invoke a strong, immediate emotional reaction in him. He's able to quickly hone in on that feeling and commit to a way forward."

Naturally, the first meeting that the Cutting Edge team had on The Invisible Man was focused on what they wanted (and needed) the suit to look and feel like. "We sat around the table throwing out ideas and design concepts," Dearing says. "As soon as we sighted reference of a dark, simple, wetsuit-style suit and various hexagonal detailed shapes, they struck a chord with Leigh, the art director [ALICE LANAGAN, Hacksaw Ridge], the costume designer and me. We quickly settled on a design after Odd Studios were tasked with mocking up some tests based on Leigh's brief. It was a decisive, efficient concept and design phase that never deviated from start to finish."

No Room for a Rig: VFX Challenges
One of the major VFX challenges over the course of the production was removing Davis' green-suit work and providing the Invisible Man's performance. This was particularly difficult when the stuntman's green suit was in front of fellow talent, or on backgrounds for which the team didn't have motion-control passes.

The obvious technique for the task of removing a green suit is the use of a motion-control rig. This enables one to capture a matching clean plate to facilitate any clean-up required. Unfortunately, this option wasn't always available to Cutting Edge. For example, when they were faced with physical limitations of a given space"such as when the Invisible Man is stalking Cecilia in the attic"the motion-control rig couldn't fit in that tight of a room.

In the pivotal scene where Cecilia throws a can of paint from a manhole in the attic opening, at what appears to be an empty ladder, it's revealed to be the outline of the Invisible Man…only a foot or so from her. Originally, Whannell had envisioned this shot with the camera finding the manhole as a point of light in a sea of black, and then"in one consistent smooth move"transitioning its way to looking down through the opening. The logic was that it would be at this point Cecilia would overturn the paint tin revealing the Invisible Man.

"Leigh was eager to utilize extended single-shot camera moves throughout the film in favor of a more traditional action cut," Dearing says. "If we had shot this scene without a motion-control rig, the results could not have been guaranteed. It may have risked the clean plate required to clean off the green suit being highly mismatched, thus compromising the shot."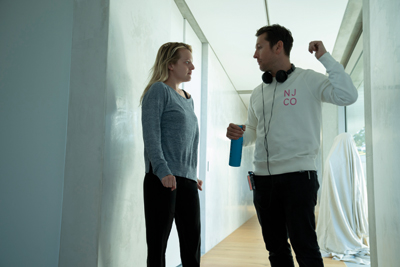 After various attempts at repeating a Steadicam move to mimic a motion-control rig"and discovering this too was compromised due to the tight confines of the attic space"Whannell agreed to lock the camera. "This enabled us to focus more closely on the green-suit performance and its interaction with the paint being thrown," Dearing says, "without the complication of combining two moving plates with motion blur in low- light conditions. The suit used in this shot was a bespoke green version of the black suit seen in the film. We'd requested this version and were keen to embrace the suit's uniquely textured surface as it would be visible when the paint covered it. The practical elements worked seamlessly, and the VFX work was completed in 2D by our compositing team."

Stalking Cecilia in the Institution
The mental-institution-corridor fight scene"in which the Invisible Man attempts to escape the guards and Cecilia is in pursuit"is a great example of what motion-control passes offered the production…not only to gain clean plates but to stitch multiple choreographed big-hit action moments together seamlessly.

These passes could include clean-up of wire rigs, stunt mats, squibs or window breaks. All these key singular moments were rehearsed so the action occurred with the camera in the optimal position. Breaking up the action moments meant the timings of the sequence as a whole were not affected. The end result was a very tight sequence, with big camera moves that somehow seem to predict the impending action.

Once Cecilia and the Invisible Man blast their way through the hospital, the VFX team at Cutting Edge had much clean-up to do. "We replaced a lot of the floor with a CG creation, and obviously, the CG Invisible Man character was added," Dearing says. "We also replaced the practical-gun moment with a CG gun that the Invisible Man used halfway through the sequence. Finally, we stitched all the passes together, which also included us blending into a Steadicam shot as we follow Cecilia into a stairwell… followed by another blend into the foyer before we exit the building and the shot."

Technology Informs the Screenplay

The production team appreciated Whannell's flexibility to embrace new ideas and technology, as well as his openness to finding a way to incorporate them. "One instance of this that made it into the film is a new 360-degree camera I was testing on the tech-scout days," Dearing says. "I had decided to update my on-set kit and wanted to put my new camera through its paces to get familiar with it, as I use this type of camera on shots to get quick HDRI's and even scan sets."

While reviewing earlier shots with his director on the bus, the VFX supervisor showed Whannell how he could pan around the image on his tablet during the location scout. "I showed Leigh how cool it was to be able to interactively look wherever we wanted," Dearing says. "He loved the shots and the technology, and we started discussing how it could be incorporated into a point of view. The conversation around tech continued, and before I knew it Leigh had gone away and written it into the script. In the lab scene where Cecilia first discovers Adrian's suit, we filmed her interacting with my 360-degree camera and tablet live; all her movements on the film camera and the tablet are in camera. This is another prime example of the joys of working with Leigh."

FX Synergy
VFX and SFX Dovetail

Cutting Edge partnered closely with Oscar®-nominated SFX supervisor Dan Oliver and his team on key sequences, a factor that was critical to realizing the director's vision. "Working with Dan and his team is a big part of the Leigh Whannell parcel," Dearing says. "Dan is fantastic, with a lot of experience in the industry, and he similarly incorporates a highly practical approach to filmmaking. Our team is always happy to support Dan's first idea at attempting any FX as a practical approach, if he feels it's achievable." Oliver returns the compliment: "Jonathan's very practical and was keen to get whatever we could in camera"always ready to step in with a VFX fix or enhance as required," Oliver says. "He had a lot on his plate but had a cool head in helping to resolve any issues that arose." Oliver brought decades of experience to bear on the production. "The experience you gain over the years gives you the confidence to know that when something tricky comes along, there is a pretty good chance you'll be able to work out a solution," Oliver says.

From their own years of experience, Dearing and his crew know that there's little point in pushing a CG visual effect if it can be achieved in camera, for a number of reasons. "No one questions the results if it works; however, there are normally unforeseen by-products that can add extra detail or value that no one could have predicted," Dearing says. "It's also always desirable for the actors to have something tangible to react to."

Whenever a practical special effect may need assistance, that's where the VFX team steps in. Let's take the scene in which Adrian puts his fist through Emily's car window and tries to attack Cecilia. "If a passenger-car window needs to explode, VFX could offer a solution," Dearing says. "But if the glass does actually shatter in the camera, we instantly capture an element that has been created in the correct lighting environment and behaves in the correct physical way. The shatter may still need to be shot against a blue screen, and if we need to shoot silicon pieces from an air cannon to increase the effect, post is happy to take these practical elements and composite them together"rather than doing the whole effect in CG. We call it FX synergy."

Burning Bacon, Pouring Rain

For SFX supervisor Dan Oliver, one of his favorite scenes in the film is when Cecilia begins to suspect that Adrian is still alive. As she is cooking breakfast for Sydney and steps away for a moment, the gas burner is turned up under the frying pan. "The bacon starts to burn and smoke on cue, and then the pan catches alight on cue," Oliver says. "This one was a bit tricky. When Leigh explained how everything had to happen on exact cues, I wasn't sure how I was going to achieve the effect without cuts. But we managed to pull it off exactly as he'd described and got it all in camera"with our actors all in close, but safe, proximity to the smoke and fire."

Another key sequence in The Invisible Man that was heavily supported by SFX was the heavy-rain scene in which Cecilia escapes from the mental institution. "We worked with Leigh and our DP to puzzle out the most efficient way to shoot it, with minimal moves on our rain cranes," Oliver says. "We used the biggest rain heads we had to create a torrential downpour. Throw in a few bullet hits, and it all looked fantastic."


The Cinematography
Edges of the Frame
Camerawork of The Invisible Man

Cinematographer Stefan Duscio, who was first introduced to Whannell in preproduction on an Australian film they shot together, has honed his technique with the director over the past few years. "Leigh and I met on The Mule, a film he co-wrote and co-starred in with Angus Sampson [Whannell's Insidious co-star]," Duscio says. "Coincidentally, Leigh and I both studied Media Arts at RMIT University in Melbourne, a few years apart. He mentioned Upgrade after production finished, and we stayed in touch as he developed the film."

The DP"who has shot in innovative visual media from videos including Beyoncé's Ghost to award-winning Australian films Backtrack and Jungle"says that he and Whannell enjoyed creating a unique visual language for Upgrade that they pushed further for The Invisible Man. "Essentially, the camera style on Upgrade was quite loose in the beginning, and progressively became more formal and rigid as an artificial intelligence took over our protagonist's body," Duscio says. "[On Upgrade] we employed a lot of in-camera motion tracking to our lead actor during action sequences, and Leigh was interested in evolving that in The Invisible Man. He wrote an absolutely thrilling script, and he pushed me and the crew to come up with innovative ways to shoot."

Leaning into Cinematic Inspirations
It's almost impossible to consider a film that tracks the unraveling of a heroine without reflecting upon the Alfred Hitchcock classics such as Marnie and The Birds. But Duscio and Whannell drew from a deep well of other inspirations. "We spent our early days of preproduction on The Invisible Man watching references of films we enjoyed the suspense and tone of," Duscio says. "These included Denis Villeneuve's Prisoners and Sicario, as well as Ghost Story, Personal Shopper and The Exorcist. They weren't all necessarily super relevant to Leigh's script, though they provided great inspiration as we tried to discover what The Invisible Man was." He pauses. "I've always been a fan of Roger Deakins, and really admire the strength and storytelling to his images."

They were also gifted with a lead actress in Elisabeth Moss, whose face can say a million things without uttering a word. "Elisabeth is such a pro and, on take one, she would blow us away," Duscio says. "We had to be ready to capture these amazing, nuanced performances immediately. She has a chameleon-like quality, and I found lighting and framing her so endlessly varied and engaging."

When production designer Alex Holmes saw an early montage cut that Whannell showed to the crew, he grasped the full vision. "That's when I saw what a stylish thriller Leigh and DP Stef Duscio were making," Holmes says. "It was evident in the shooting style: the sinister, controlled camera movement with motion control. It was quite precise, and that felt right for the character of Adrian. A lot of the time, the camera is a manifestation of Adrian's presence."

Motion and Framing
Creating Relentless Tension

Like Whannell, it was important for Duscio to reframe one of the classic Universal Monsters in an unusual way. "One of the challenges Leigh put to us was to create suspense with brighter imagery," Duscio says. "We've both had experience in creating dark, horror films; and what Leigh found unique about The Invisible Man is we could still create this feeling of terror, while still seeing every corner of a domestic space. The Invisible Man could be anywhere in that frame."

As so much of this thriller is Cecilia emotionally and psychologically unraveling, it fell to the cinematographer to represent her terror visually, as well as illuminate how she ultimately embraces her power. "We were very interested in Cecilia's highly paranoid point of view," Duscio says. "We suggestively filmed empty spaces, letting the camera hauntingly linger on mundane corners of a room. We also framed her in an unusual way that would suggest someone else could be inhabiting the negative space in the frame."

Occasionally, Duscio's focus might push past a foreground character into an unlikely area of the frame. "These techniques might feel 'wrong' or unusually composed, but our aim was to create a relentless tension," Duscio continues. "We also hoped it would engage the audience and encourage them to search the edges of the frame for any movement or hint of our lurking predator. It was very challenging to design coverage for these scenes; it required a lot of imagination on behalf of our cast and crew to trust that these sequences would be suspenseful."

Shooting in the Dark
So much of The Invisible Man"beginning with Cecilia's escape from Adrian to her discovery in the attic and the brutal attack at the mental institution"was shot at night and in darkness. "Shooting dark sequences is something I enjoy and find continually challenging," Duscio says. "You have to ride that line of giving a scene a dark, atmospheric mood, yet still communicate clear, visual storytelling. It's very easy to overlight or under-light in these situations, and you need to make very subtle adjustments to lighting and camera choices to expose the image in a natural way. Leigh and I storyboarded or pre-visualized much of these more complex sequences, so it enabled me to clearly communicate coverage with the crew."

When it came to shooting for different lighting and setting effects, the new ARRI Alexa LF (large-format) camera system fit the bill. Fortuitously, this allowed the cinematographer to understand Roger Deakins' style a bit more. "I believe we are the second feature to be released in this format, after 1917," Duscio says. "We were also lucky enough to be given a prototype ARRI Alexa MINI LF direct from ARRI in Munich just in time for our production. We used this lighter-weight camera to shoot many of the action sequences, including long Steadicam and handheld shots, motion-control sequences and a car chase."

The new large-format sensor opened up Duscio and Whannell to a wide variety of large-format lenses, resulting in stunning images with more depth and resolution. "It also enabled me to shoot closer shots of our actors," Duscio says, "yet still achieve a wide field of view around them."

To be sure, the production team used a variety of approaches to capture its Invisible Man. "When actor interactions and camera movement were complex, we generally used an Argo motion-control system to create repeatable camera moves," Duscio says. "This was to ensure we achieved perfect plates of our cast, green-suit performer and backgrounds." A happy coincidence would reveal itself. "One side effect," Duscio says, "is that Leigh and I loved how artificial and austere the motion-control camera moves were. We leaned into this and tried to replicate it in our traditional dolly work, so the two camera styles would have a synergy."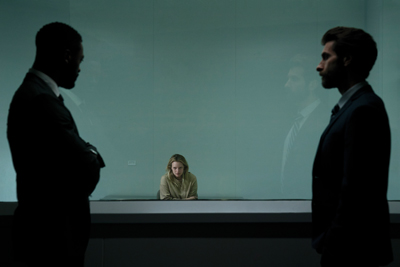 Moss Lights Herself
Crew and Cast Merge

Filming in claustrophobic areas affected every one of the DP's camera and lighting choices. "Shooting in tight spaces is always difficult, as cameras and film equipment generally demand space to work in," Duscio says. "But I loved the challenge of filming Elisabeth in a dark attic, where she was illuminated almost entirely by the torch in her hand. I relied on Elisabeth to light herself, or not to," Duscio says, "and I curled up into a corner of the attic with the smallest handheld camera setup we could make. Alex Holmes designed a wonderful space that enabled us to not only work in but feel claustrophobic and cluttered."

Whannell and Duscio spent a good deal of time photographing and designing the opening sequence where Cecilia escapes Adrian's mansion. "It was important for us to create tension via her highly paranoid point of view," Duscio says. "The audience knows what film they're in for, and we embraced that by constantly inviting them to search our suggestive framing, or panning shots that landed on emptiness."

For much of the film, Cecilia is confined, either literally or by fear and circumstance, and this offered the camera team multiple opportunities to imbue terror. "Poor Cecilia goes from one prison to the next!" Duscio says. "Adrian's house, James' house and then finally a literal psychiatric mental institution. The mental institution sequence was another very challenging one for Leigh and me to design, and we shot and cut it extensively with a small digital camera and stand-ins. There were so many moving parts to the sequence, and we needed to break it all down very carefully. Leigh loved the idea of a blinding quality to the lighting, so we installed super-bright LED lights throughout the interior of the institution."  
The Stunts And Fight Choreography
Fighting for Her Life
Intense and Emotional Stunts

What is particularly striking about the stunt work on The Invisible Man is that every encounter with the title character feels like a fight for the potential victim's life. To captain this team of his thriller, Leigh Whannell turned to stunt coordinator HARRY DAKANALIS, whose more than three decades in the field brought both gravity and inimitable experience. Considering that one of his very first films was the Wachowskis' The Matrix, Dakanalis brought that education to Elisabeth Moss and all the actors. "The stunts I performed on The Matrix were the most memorable and challenging in my entire career spanning 30 years," Dakanalis says. "Lana and Lilly Wachowski taught me that there are no limits to your imagination and to follow your instinct when it comes to performers.

"Likewise, working with Leigh was a great experience," Dakanalis continues. "I felt we were on the same page from the beginning; he gave us the space to explore each action scene and the time to experiment to achieve what you see on the screen. This was consistent throughout the film."

Considering that Moss is in virtually every scene of The Invisible Man, it would be up to the actress and her stunt performer SARAH LAIDLER to work with the stunt coordinator extensively during preproduction and throughout the shoot. Dakanalis admits that, from the first read of the script, he knew he had to tackle this project with a different approach. "It was a balancing act to keep Cecilia always in a state of surprise, almost shock," Dakanalis says. "The way I achieved this was by not over-rehearsing Elisabeth and allowing all the struggles to unfold organically. I followed this technique all the way through the film with great results."

Discussing his team's process, Dakanalis says: "Generally, we would rehearse the action thoroughly with Sarah and Luke Davis, our Invisible Man double, until we had the outline of the scene. Then we would walk Elisabeth through the timing and the outline of the fight for, on average, three to four hours. This was enough for her to get the timing right with camera. The next stage would be the shoot, and we would have our Invisible Man stunt double"whom she would interact with"resist her and only react with her as she is attacking him…with instinct rather than memory. We discovered early in rehearsals that Elisabeth's natural reactions were far more interesting to watch over her choreographed performance, so we stuck with that technique throughout the entire film."

The stunt coordinator worked closely with The Invisible Man's fight choreographer CHRIS WEIR, who had served in the same capacity on Whannell's Upgrade"as well as Upgrade star Logan Marshall-Green's fight stunt double. "I had a great working relationship with Chris," Dakanalis says. "He is extremely methodical with his approach." That extended to others in the cast who rose to the physicality of Moss and her stunt team, including Aldis Hodge as James. "Aldis was a natural with the fight action," Dakanalis says. "He has great physical and acting ability and made my job very easy."

Tag-Team Effort
Laidler and Moss Come Out Swinging

Considering that this is such an extremely physical film, it was key for seasoned stunt performer Sarah Laidler to keep herself safe while she prepared to play Cecilia. "As a stunt performer, I'm always training so that I'm ready for whatever comes next," Laidler says. "A role like this meant that training consisted mostly of conditioning my body to be ready to be slammed around!"

The actor and Moss have worked with one another prior, most recently on Top of the Lake. Discussing their style, as well as her process with Whannell on this production, Laidler says: "I had the opportunity to work a lot more with Elisabeth on this one. We had more time to rehearse and talk through the action. I got to know more about the way she moves and got to know her more on a personal level. I made sure to check in on her and spent time making sure she was physically prepared for any action sequence. She would always ask if she wasn't sure about something, which helped us keep her safe and get the best results. I look forward to working with her again."

Laidler explains that Whannell had a clear idea of what he wanted from each scene, and stunt coordinator Dakanalis and fight choreographer Weir were quite involved with conversing and building ideas with the director on how to make each sequence happen. The coordinators then worked with the stunt team to create the physical action.

Laidler also appreciated the degree of complexity it took to make it look as if Cecilia was in a fight for her life against Adrian in James' home. "The kitchen/dining-table scene was another favorite," Laidler says, "because we spent so much time with it working with motion control and camera angles." She pauses. "It was one of the bigger hits I took in the film."

Unlike on a typical film, the team had to do the unthinkable by having Cecilia fight someone who literally wasn't there. To accomplish this, Moss and Laidler were supported by scene partner Luke Davis. "A lot of the time Luke was there in the green suit, which definitely helped me," Laidler says. "During the times that he couldn't be in front of camera, for visual-effects reasons, he helped line up so that things like grabbing his arm looked realistic."

Davis and Laidler worked a lot together with the stunt coordinator and fight choreographer in preproduction. "We played around with a lot of different ideas and changed them as we went…as well as when we got feedback from Leigh," Laidler says. "It was good to have a physical 'Invisible Man' to help drag and throw me around and hold me still in the wires. It was also useful for Elisabeth to have reference of where he was meant to be in the room. The stunt riggers did a great job with flying Lizzie and me around on wires."

It's difficult for Laidler to narrow down favorite moments in the production, but those key ones include Cecilia's escape from Adrian and Cecilia's fight in the mental institution. Discussing the escape that opens the film, Laidler says, "That was a tag-team effort. She did a lot of it herself, after I had done an initial run of the action and walked her through it. She did the running and initial wall climb, and I did the higher part of the wall and drop on the other side." The performer laughs, "The hardest part was coordinating with the dog!"

From attacking the Invisible Man in the shower to the guard fight and hauling herself into the night, Cecilia's harrowing escape from the mental institution was one of the more difficult aspects of the shoot. "This was a fun and challenging scene because it was so technical and precise"due to it being shot with the motion-control cam," Laidler says. "We worked to a very precise count and, of course, the camera timing was never wrong! It was also cool because it involved a bigger stunt team in the corridor with some creative choreography. Plus, I got flung across the room."

When it came to Cecilia's car chase from the institution, driving specialist MICK VAN MOORSEL [Mad Max: Fury Road] gave Whannell and DP Duscio every trick in his playbook. "Mick had a pod on the side of the car," Laidler says, "so that he could drive it from the outside whilst Lizzie was on the inside."


The Costume Design
No One in the Real World Wears Plain T-Shirts
Emily Seresin Dresses the Cast

Costume designer Emily Seresin, who got her start in Australian cinema as a wardrobe supervisor on the landmark The Adventures of Priscilla, Queen of the Desert, was brought aboard to design for The Invisible Man. In Leigh Whannell, she found a filmmaker with a fine-tuned barometer of character within cultural and political socioeconomic worlds. "Collaborating with Leigh is like working with Louis Theroux crossed with Andy Warhol crossed with Noam Chomsky," Seresin says. "You know you're going to have to apply a subtle hand when your boss comes up with big-print ideas"like 'Adrian's home is not so much a house as a statement. It says, I don't have normal problems.' Leigh loved to bring in references. He would say, 'No one in the real world wears plain T-shirts'"so we had a list as long as your arm of bands we applied for clearance on."

In terms of working out the looks, early in preproduction, Whannell and Seresin discussed the grounded tone for which they were aiming. "Leigh was keen on this grit"real grit, not the sterile version you sometimes see on screen," Seresin says. "We also had this world of Adrian, totally rarefied, so we got to have these vistas and high-design concepts but, alongside that, have Cecilia putting on her old, ripped college hoodie and James in his wrecked painting clothes."

Costuming Cecilia

The innovative designer had worked with Moss on Top of the Lake: China Girl and found the performer to have a nose for character authenticity. "That reads on screen," Seresin says. "Elisabeth is smart but has a totally light approach to life. It means you can pursue the work in a meaningful way, but it's seriously fun. She has a strong sense of what feels authentic, as well as the ability to occupy the space of the character."

Seresin's approach is to try countless clothes on her cast, and she found Moss game for the hours-long challenges. "The fittings were a little exhausting," Seresin says. "I can't always identify why something works; what's true just reveals itself. So, it's very organic like that. Often, you find the right shape, but the wrong fabric or color. Of course, we did make pieces for Cecilia"or dye or alter them"but usually we found the shapes we liked in the fitting room first."

Alongside her director, the costume designer reviewed a good deal of material with the film's DP Stefan Duscio and production designer Alex Holmes. To symbolize Cecilia's descent, they ended up choosing a relatively quiet palette, with the interest more in texture and light than in color. "I found out that patients in mental-health units in California have a uniform in the color scheme of all-over-beige," Seresin says. "It gave us this opportunity to represent Cecilia's loss of voice and credibility with a loss of color…or any other identifying thing."

From a costuming point of view, Cecilia's arc was riveting. To that end, the team was asked to reveal a woman dressing to play a role within her own life. "Her key dinner scene is calculated," Seresin says. "Cecilia's dress needed to scream confidence, and in the language that Adrian spoke. It was satisfying to have her basically in sweats or pajamas the whole film, then see her take over the reins of the whole situation in a Helmut Newton, stilettoed, Amazonian way."

Crafting Adrian's Duplicity

Likewise, the production team discussed the dashing Adrian's look a great deal. "It seemed that a man with that sort of money and ambition"the one percent, or at least aspiring to be"wears a kind of a uniform," Seresin says. "It's like a cashmere sweater, T-shirt, soft blazer and some trousers, but of course they are all beautifully cut. For me, it just becomes about getting the shape right and the fit right."

As for Adrian's "invisible suit," the costume designer shares that she can't let that sort of secret out. "You can see how dangerous it is," Seresin says. "I have to say my input to the invisible suit was just making a couple of suggestions. Alex and Leigh nutted out the concept of that one. One of my suggestions was to get Odd Studios on board, and they used a mixture of 3D printing and sculptural genius to make it happen."

Dressing Cecilia's Family
The few people in Cecilia's life who provide a sense of comfort and normalcy are dear friends James and his daughter Sydney, with whom she is living after escaping Adrian. As she did with the film's principals, Seresin partnered closely with Storm Reid and Aldis Hodge to clothe their characters. "I worked within the visual framework," Seresin says, "but bringing people into the conversation is important. We talked plenty, and I sent tons of references for them to consider."

Cultural competency is paramount to the costume designer, and she sees her role as both reflecting and respecting the audience on screen. "It is so important when you're trying to represent youth and another culture," Seresin says. "I would rather die than put something on screen that reads phoney." Still, she wholly understood that it's easy to get details wrong when sharing a San Franciscan culture located on the other side of the world. "We were keen"and Aldis felt strongly, too"that James would be a parent before he was a cop," Seresin says. "He needed to feel relaxed in his world. He's proud but laid back and exists on limited means. His daughter, Syd, was also great fun to put together. We wanted her vibe to be a total mash-up. It was one place where we decided to have more vibrant colors and patterns."

Harriet Dyer also proved to be a creative force; together, she and Seresin looked at an array for Emily. "Ironically, it can be a lot of work representing a character who doesn't care much about their clothes," Seresin says. "Emily is a tough woman, and it was important to have a feminine element to provide a counter to this. We put her in this dusky, 1950s tone of pink; it was an ordinary cotton sweater, but it read true. Once you have one outfit that feels like it nails a character, you can use that to test other looks. Finding the tone that feels authentic to a woman in San Francisco was important"paying attention to how clothes differ in America but not make them cliché."


Makeup And Hair
Hauntingly Beautiful
Angela Conte and Elisabeth Moss Partner

The film's makeup and hair team was led by BAFTA Award-winning makeup and hair designer ANGELA CONTE (The Adventures of Priscilla, Queen of the Desert). To capture Cecilia's mental unraveling, Conte worked closely with Elisabeth Moss. "It is extremely difficult to make Elisabeth look anything but beautiful, so when it came to designing Cecilia's 'broken-down' look, her collaboration was key," Conte says. "She has a wonderful eye and is daring; together, we came up with some incredible looks I call 'hauntingly beautiful.'"

The makeup and hair designer needed to take Moss' character from a "trophy-wife" look during her time with Adrian to the "broken-down" visage as she devolves into perceived madness, which had many stages. "Lizzie didn't want to look like a stereotypical trophy wife," Conte says, "Cecilia is someone who had been in an emotionally and physically abusive relationship."

Conte found that working alongside Leigh Whannell resulted in translating his incredible imagination and distinct ideas for the look of the film. "Leigh had his own storyboards," Conte says, "which were helpful for me as I designed. Together, we came up with amazing looks, and once Lizzie became part of that creative process, we had the perfect combination.

"I dissected images and broke them down, so as Cecilia breaks down"and her mental state does the same"more of her makeup and hair becomes dishevelled," Conte continues. "I came up with an idea to add blonde, richer, fuller hair weft [extensions] for her 'trophy-type' look when she's with Adrian. For her 'broken-down' look, we ever so lightly darkened her hair and thinned it out. This wasn't to change the color in the film, but to make it dirtier and unkempt. It was a smoke-and-mirror situation with her hair. As we took extensions out, her hair became stringier and more pathetic for the mental-ward scenes."

For those sequences in which Cecilia is at her worst, Conte came up with a makeup perspective that allowed Moss to appear pale, sickly and emotionally vacant. "We created broken capillaries, dark circles under her eyes, cuts and scratches," Conte says, "all of which needed to last through rain downpours and a lot of action that Lizzie needed to do. I needed it to last so I wasn't running in constantly touching up her makeup; this let Lizzie do her job. My idea was to airbrush her with an ink and a type of waterproof makeup. We also redesigned her hair wefts so that they would last through all her stunts and water effects."

The key dinner with Adrian underscores an empowered Cecilia, and the designer gave Moss a stronger look that kept the character streamlined. "Again, not perfect," Conte says, "as Cecilia had been to hell and back. I wanted that to come through in the makeup and hair look."

James and Sydney

Likewise, Whannell had a strong idea of how he wanted James to look, and the director showed the designer a few images. "Between the two of us, we decided on a slick detective's look: a very cool hairstyle," Conte says. "Aldis is very handsome, so he didn't need much makeup at all"just a few wounds from his fight with the Invisible Man." As well, Sydney had a distinct design of her own. "Syd had a school look, where she had her hair up and out as she started breaking down," Conte says. "Leigh came up with a great idea to put some cool colored hair strips through Storm's hair."


The Music
Don't Tell Them When to Be Afraid
Benjamin Wallfisch Composes

The maestro behind compositions including Blade Runner 2049, Shazam! and the films of the It franchise, award-winning composer Benjamin Wallfisch was recruited to deliver signature sounds to The Invisible Man. From the beginning, Whannell was specific about what he did not want. "I didn't want to wallpaper this film with loud strings and make a bombastic score that told you when to be afraid," Whannell says.

Discussing his director's desire to, as Whannell says, "leave this movie with a lot of room…" Wallfisch says, "It was about using silence rhythmically so that, when there is music, the gestures and sonic attitude are sometimes so left-field and extreme. You almost don't trust the score's absence when it's not there…as a kind of analogue to the presence of Adrian Griffin in the film.

"I also wanted to keep the instrumentation deliberately constrained to string orchestra only," Wallfisch continues, "so that the musicians were pushed to their max, without the support of a full orchestra. That choice was also an homage to one of my heroes, the great Bernard Herrmann and his masterpiece 'Psycho,' to reflect the Hitchcockian scope of the movie."

As Cecilia devolves into questioning her every move, then grows into her power, the composer discusses how he tackled her journey. "'Cecilia's Theme,' a simple melody for cello and strings," Wallfisch says, "was written to be her musical reminder of her own sanity"as everything unravels. You only hear it a handful of times in the movie, at key turning points in her journey. There is also a piano motif, which recurs a few times. This is something building and insistent, meant to portray the way she still manages to hold onto who she really is, against all the odds, and ultimately triumphing."

Because he was tasked with creating musical space for an antagonist who is literally not present, the composer had to factor into his choices for Adrian/the Invisible Man elements he'd not previously considered for a villain: "Rather than a melodic theme, we needed a signature sound for Adrian"something that can just creep up on you," Wallfisch says. "The sonic for the Invisible Man himself is entirely electronic, and when it goes full tilt…we tried to push things as hard as they could possibly go."

The Invisible Man
Release Date: February 27th, 2020