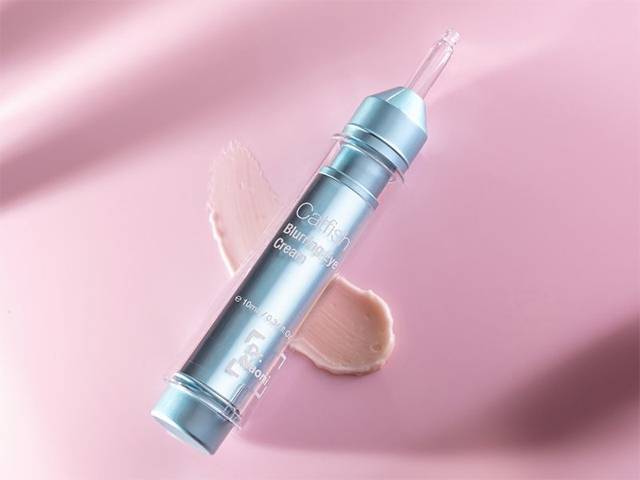 Blurring Eye Cream to instantly target fine lines, puffiness & dark circles
Straddling the line between makeup and skincare. Catfish is a high-powered blurring eye cream formulated to cater to both immediate results and long term skin health. Catfish tackles fine lines, puffiness and dark circles. Heavy weight biotechnology microspheres to smooth and plump lines and wrinkles. The unique formulation works to boost collagen and elastin production, while a blend of Dr Naomi's Proprietary Brightening Cocktail, Kangaroo Paw Flower Extract and Peptides hydrate and brighten the delicate skin.
Dr Naomi Skin Catfish Eye Cream
10ml RRP $89
About Dr Naomi Skin:
Dr Naomi Skin is the result of twenty years of skin expertise created by pioneering Australian Cosmetic Physician Dr Naomi McCullum made for the Beauty High Achievers, affectionately known as 'BHA's. There are currently 18 skincare products and 1 cleansing tool in the range.
Dr Naomi Skin has everything we've come to expect from next gen skincare (and more). Yes, it's made in Australia, vegan and cruelty free, and also: highly efficacious, cosmeceutical-grade, uses innovative technology, clean ingredients and leading advanced actives, combined with the latest delivery systems for enhanced penetration and visible results.
An industry first-of-its-kind, Dr Naomi Skin has brightening at the core of the range across all of its 18 products. The Dr Naomi's Proprietary Brightening Cocktail targets pigmentation, improves clarity and estores a luminous sparkle back to skin - it's the dream. But brightening isn't it's only objective, it tackles other skin concerns too, with three skin-transformative, mix-and-match collections Everyskin, Fillerista and Rejuvenati.
| | |
| --- | --- |
| | Review: Yes there was a noticable difference under eye puffiness and crows feet. The texture was a lot thicker than I would have expected, recommend applying 20 mins prior to make up. The applicator resembles a thick needle, but you only need a small amount, so will last a while, making it great value. |