SHARPEN YOUR PENCILS
Whether you fancy yourself as the next Van Gogh or just love a bit of feel-good, healthy competition, get your pencils at the ready because Pictionary is back and its raising all-important funds for Autism. To mark Australias Autism Awareness Month this May 2008, Mattels classic game of quick draw has teamed up with charity Alpha Autism to launch Drawtism, a campaign highlighting the communication challenges faced by people living with autism.
Anyone whos ever played Pictionary knows the frustration associated with trying to make your drawing understood by your teammates and in doing so, has temporarily glimpsed into the world of a person affected by Autism. There are currently over 120,000 Australians living with Autism Spectrum Disorders (ASD) for which many face similar communication challenges everyday.
As a spectrum disorder, the degree of impairment can vary from mild to severe yet the individual is typically affected in four major ways:

* Severe difficulties with talking to and understanding other people

* Great trouble with friendships, relationships and other social interactions

* Unusual behaviours, frequent tantrums and a great need for routine and sameness

* Poorly developed sensory integration - their environment is a confusing place to be part of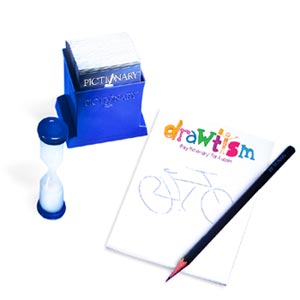 While autism is a lifelong disability, people with the disorder can still learn and develop dramatically when the right support is in place. Julie Kearns, Marketing Director, Mattel Australia and New Zealand, believes that partnering with Alpha Autism is a relevant and valuable association for Pictionary: "We were made aware by Alpha Autism that Pictionary is frequently played by its clients to encourage communication and to help develop social interactions. We are delighted to be on board on such a worthwhile project and hope that the campaign raises both awareness and funds for people affected by autism."
The 'play' mechanic associated with Pictionary is a core value shared by Alpha Autism and is a vital strategy to assist people with autism out of their isolation. Pictionary teaches you to think laterally whilst playing a game and having fun.
Alpha Autism provides a range of services to adults with ASD, supporting their needs and ambitions by developing skills, promoting independence and social opportunities within the community. Alpha Autism delivers Adult Training and Support Services (ATSS) including outreach throughout Melbourne, a Disability Employment Network service, as well as Respite and Social recreation services.
Tracel Devereux, CEO Alpha Autism says: "Our appropriately developed and targeted programs foster important social and communication skills. They encourage participation in meaningful activity and independent living, helping many people with ASD enter the workforce who wouldnt have previously done so and also provided with them with skills to integrate into their local communities."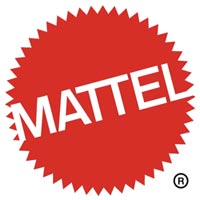 To show your support for the campaign, Pictionary and Alpha Autism are inviting Australians to get together during May and play Pictionary with friends, family and colleagues to help raise awareness and funds for those living with Autism. To find out more log on to
www.drawtism.com.au
Thanks to Mattel, here is your chance to win one of five Pictionary Games, to start drawing and show your support for Autism. - www.femail.com.au/comps.htm