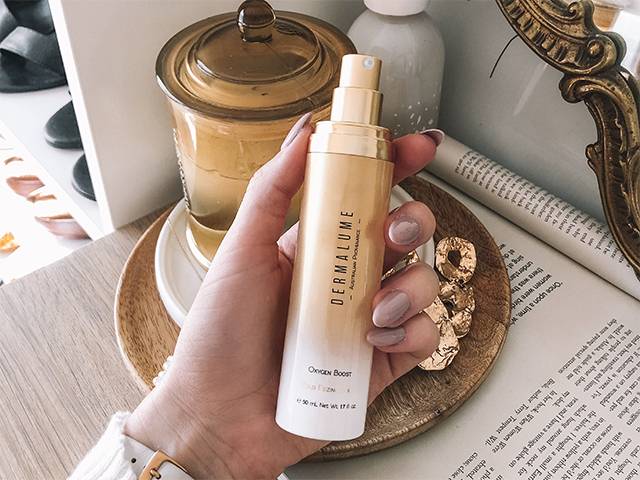 A bubble mask that targets dull & dehydrated skin, this unique formula fizzes upon application to clear pores, leaving skin feeling clean and hydrated.
*Purchase Dermalume Oxygen Boost Gold Fizzing Mask to get a Konjac Sponge for free!
How to use?
Apply a thin layer twice a week on dry face, avoiding the eye area. Relax and allow 5-10 minutes to fully activate (the formula will start bubbling, wait for the bubbles fully appear!). Massage face with fingertips and rinse thoroughly with warm water and Konjac Sponge. (fyi it's a mask not a cleanser!)
Dermalume Gold Fizzing Mask Oxygen Boost
RRP: $29.95

Review: This mask is so much fun, and quite satisfying to clear off once bubbled. Relax, unwind and let Dermalume work it's gold magic for clean, fresh feeling skin.