Win one of three Sustainable Swaps Starter Packs from Onya valued at $60 each.
Onya prides itself on creating high quality, useful, reusable products for every day life that can be kept 'On You!' Each giveaway pack includes on Onya Bread Bag, Onya Sandwich Wraps, Onya Produce Bags and Onya Small Bulk Food Bag!
Wherever possible Onya's are not only 100% recyclable, but they are also made from recyclable material such as rPET, a fabric produced from recycled plastic water bottles! Quite literally taking plastic waste from landfill and turning it into something reusable for many years to come!
Onya Bread Bags
Say NO! to single use disposable bread bags, toggles & ties and Hello! to our vintage styled reusable Bread Bags designed to carry your bread home in style without any packaging waste!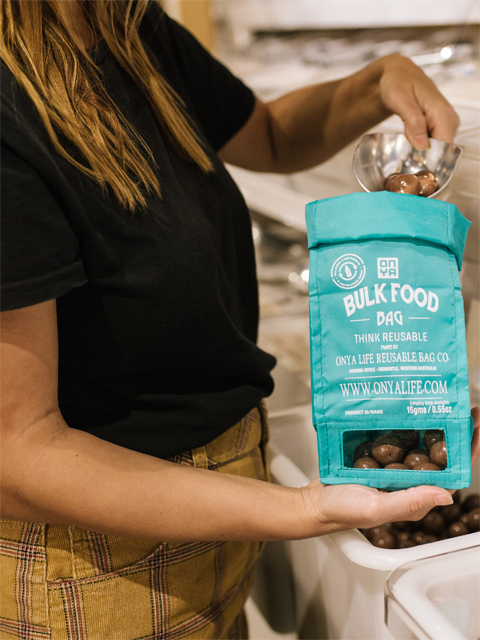 Onya Sandwich Wraps
Wrap your sandwiches and rolls in your Onya reusable sandwich wrap. Made from recycled PET bottles, with a fully foodsafe PEVA lining. Great for picnics, work, school and play.

Onya Produce Bags
Convenient reusable produce bags to use when selecting and carrying your fresh fruit and veggies.
Our award winning produce bags come in a colourful holder pouch making it easy to carry them to the shop.

Onya Bulk Food Bag
Our Small Reusable Bulk Food Bag makes an easy and convenient alternative for taking jars and containers to your local bulk food store.