Thanks to Kodak, here is your chance to win a Kodak All-in-One ESP7 Printer combining the newest WiFi and intelligent technology for the most versatile printer.
Kodak All-in-One ESP7 Printer
Combines new WiFi and intelligent technologies which means you can send content to the printer from anywhere in your house without actually having it connected to your computer.
The Kodak All-in-One ESP7 Printer is also great value and can save you up to $173 a year on ink compared to other leading consumer inkjet printers on the market - which means the benefit would go beyond just winning the printer!
The affordable and simple WiFi life for you and your family


The latest addition to Kodak's sleek and stylish Inkjet printer range, the Kodak ESP7 All-in-One (AiO), embraces simplicity and efficiency with new WiFi and intelligent technologies coupled with the Kodak promise of effortless and affordable home printing.
With savings of up to $173* a year on ink compared to other leading consumer inkjet printers on the market there is no longer any excuse to have your special memories in print.
The Kodak range of inkjet printers continues to provide value for money and quality output, offering you the ability to print up to twice as many lab quality photos and documents for your money.
Making life even easier for entire households of home printer users, the addition of WiFi technology means you can now print to Kodak's ESP 7 AiO Inkjet printer from anywhere in the house, offering more flexibility for your families' home printing needs and supporting an increasing trend towards the simple WiFi lifestyle.
Featuring the industry's most intelligent paper tray system, the inbuilt sensors detect paper size and make adjustments automatically, saving users the hassle of manually inputting paper size or margins. The printer also detects and alerts users to low paper levels allowing you to say goodbye to the annoying surprise of half-printed documents.
The ESP7 features a large 3-inch colour LCD display along with memory card and USB slot for easy viewing, editing and printing of lab-quality photos with or without a computer. With a built in duplexer for double-sided printing and a high quality CIS scanner that quickly scans documents or multiple pictures simultaneously, the Kodak ESP7 delivers innovative and intelligent home printing solutions.
The Kodak ESP7 also comes packaged with Kodak's photo editing software, featuring Facial Retouch software which enables users to enhance their personal photographs by automatically reducing blemishes and enhancing facial features in just one click.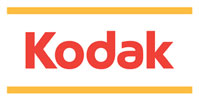 The Kodak ESP7 printer is 2008 Energy Star compliant.
The new Kodak ESP 7 AiO printer, RRP $299, is now available from Officeworks stores nationally.
For further information on Kodak printers and products, please visit
www.kodak.com.au
*Results based on average annual print volumes compared to leading consumer inkjet printers. Actual results may vary. For more information visit kodak.com/go/inkdata.
>