Thanks to Frank Spencer here is your chance to win one of 5 x A Secret Life and The Silk Road Wars book packs.
A Secret Life is about successful business consultant Richard Sinclair who is a martial arts expert and needs all of his skills and more to survive the vengeful attentions of the Calabrian Mafia.

While on a consulting assignment, Richard uncovers a well-hidden but extensive drug operation within his client's business. This makes him the target by first a small army of security guards, then a drug lord enters the picture.

Richard and some of his allies, joined by two others who had served with Richard's friend in the SAS, must find refuge from their unknown enemy who appears to possess unlimited resources, many soldiers and a fierce determination to remove them all.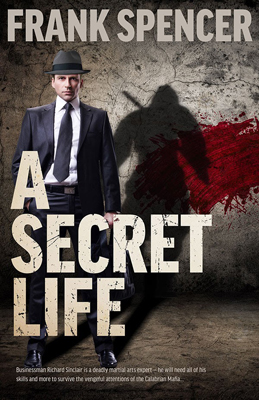 The Silk Road Wars is a historical novel that covers the Ming Dynasty in China from 1830 to 1914. The Silk Roads created a vast trading empire that made China the wealthiest of nations. This also made China the prize other nations strived to plunder.

Throughout the Ming Dynasty the Great Wall was extended and strengthened and a formidable army was created to fight off the many and regular invaders.

The book follows Chi from an early age who went on to lead a special elite unit and become a General. Chi was a giant of a man and a master in the art of war, while his father was a wizard in designing and manufacturing weapons of war.

Frank Spencer is a Melbourne-based author and retired organisational psychologist.