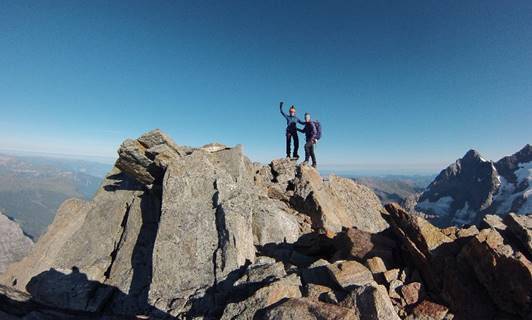 The Nordic crime thriller's first episode will debut in Australia on Thursday 24 February, with subsequent episodes released every Thursday.
Based on the award-winning and best-selling novels from Finnish journalist Pekka Hiltunen, Cold Courage follows two Nordic women – Mari (Pihla Viitala, Deadwind, Hansel & Gretel: Witch Hunters), a fierce psychologist fighting for the underdog by any means necessary, and Lia (Sofia Pekkari, The Sandhamn Murders, Wallander), a shy graphic artist on the run from an abusive stalker – as they collide during a series of murders in present-day London. As they are drawn together through a clandestine group called the "Studio," they seek to right the wrongs of the powerful, influential and corrupt – starting with the dangerous, charismatic politician Arthur Fried (John Simm, Doctor Who, Life on Mars), looking to put the 'Great' back into Great Britain.
Cold Courage was adapted for the screen by BAFTA-nominated David Joss Buckley (Hinterland) and Brendan Foley (Flying with Byrd) and directed by Agneta Fagerström-Olsson (Wallander) and Kadir Ferati Balci (A Good Year). The series is produced by Luminoir, Nordic Entertainment Group, Potemkino Port, Vico Films and Sagafilm Nordic.
Series Premieres on AMC+ in Australia on Thursday 24 February